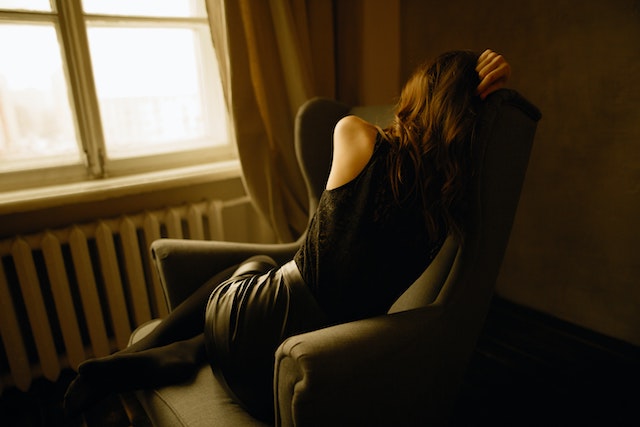 Back in 2018, Professor Christine Blasey Ford wrote a letter accusing Judge Brett M. Kavanaugh for sexually assaulting her when they were in high school in the 1980s. US President Donald Trump then questioned why she didn't immediately report the alleged assault back then if it was "as bad as she says." This sparked thousands including celebrities to share their stories online through the hashtag #WhyIDidntReport to support Ford and other survivors of sexual assault that it's not easy to come forward and report such a traumatic experience. What started as a hashtag trend to support survivors of sexual abuse and harassment in 2018, proves to be relevant even today. 
#WhyIDidntReport trended again on Twitter on Jun. 1, illustrating how pervasive this issue is. 
At the crux of it, the reason many survivors did not report was a combination of trauma, fear of not being taken seriously and getting blamed for their assault. The #WhyIDidntReport movement not only proves that sexual abuse and harassment is more common than we think, but also reveals that the law is almost never on the victim's side. Two years later, the movement still proves the same and portrays the similar narratives faced by sexual assault survivors worldwide.
A recent issue that comes to mind was how the Philippine National Police (PNP) treated news of a "sex-for-pass" scheme in quarantine checkpoints. In order to go out of subdivisions or travel across cities, people needed to pass through checkpoints manned by the PNP to check for their quarantine passes or proof that their travel is for essential purposes. Unfortunately, the checkpoints became a hub of sexual harassment by the policemen themselves who have exploited the need to cross the quarantine checkpoints by offering women quarantine passes in exchange for for sex.
After this story broke out, the PNP stated that none of the victims filed their complaints, with PNP Gen. Archie Gamboa assuring survivors afraid to come forward that their identities will remain confidential while the administrative cases of the accused policemen will be tried. However, this disregarded that the survivors would understandably not trust the police with their cases when it was the police who assaulted them. Sen. Risa Hontiveros shares the same sentiments.
"One of the lessons from the implementation of  Violence against Women and Their Children law and Safe Spaces Act is that many women are afraid to report [abuse] because they find it hard when talking to male police officers. Hopefully, this bill will help address that gap," she said.
However, people have reacted to this and expressed their distrust with the PNP to which Hontiveros agreed and responded with "we have to do more [and] look at systems that enable the oppression of women [and] marginalized people." Moreover, with a case as serious and urgent as this that's been verified by the authorities themselves, the PNP needs to be more proactive with dealing with this issue now that cases in domestic violence were reported to increase in quarantine.
This has served as a grim reminder that the existing system still puts the blame on the victim and gives us an understanding on why it has been difficult for them to file their complaints. We have a long way to go to end the fight against sexual assault, but believing and listening to these victims' stories is a step forward.
Photo courtesy of Unsplash
Follow Preen on Facebook, Instagram, Twitter, YouTube, and Viber
Related Stories:
Just adding gender quotas won't fix our institutions, agrees Sen. Hontiveros
Dismissing women's reproductive health will never be okay
Get in, we're mass reporting pages that sexualize children
To the PNP and AFP: Don't be like this creepy checkpoint officer