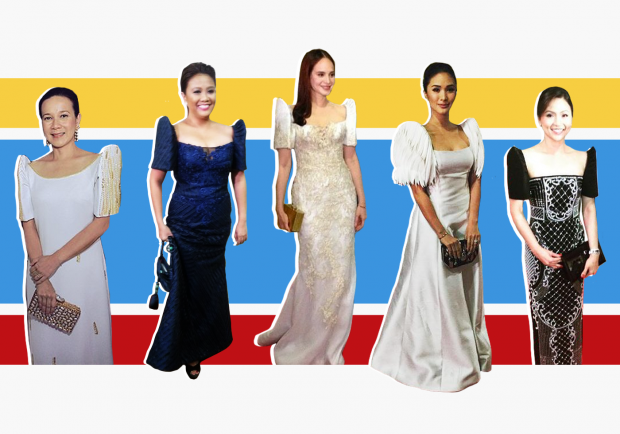 There is so much to talk about President Noynoy's last State of the Nation Address speech. But for the fashionable set, the rounds of talk less about what was said and more on what the politicians, celebrity-politicians, or celebrities-with-politicians wore and who designed what.
Truthfully, the congressional "red carpet" was made up of truly major moments: the rise of politicians' wives whom we've not heard of, the battle on who had the better (or bigger!) butterfly sleeves, and the presence of the truly pretty.
Just when we were expecting that we were in for more of the boring usual, local designers have gotten it right with these 10 women. We're grateful for pitching us a curveball, SONA!
Here are 10 women who made the terno an enviable success.
10. Nancy Binay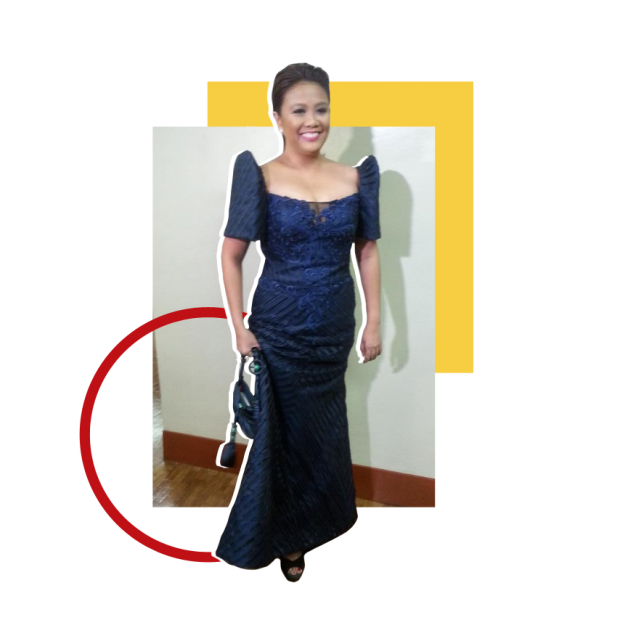 We didn't know how Senator Nancy Binay could make up for last year's fashion faux pas until she showed us her sapphire embroidered terno by the same designer Randy Ortiz. But even before anyone could make a comment, she preemptively went ahead saying, "'Di ba parang ang boring? Next time na 'yung panggulat ulit." (Doesn't this look boring? Next time, I will wear another shocker!)
And though she was likened to an X-Men character, really Senator Binay, we're not hating on this "boring" pared-down look.
9. Fille Cainglet-Cayetano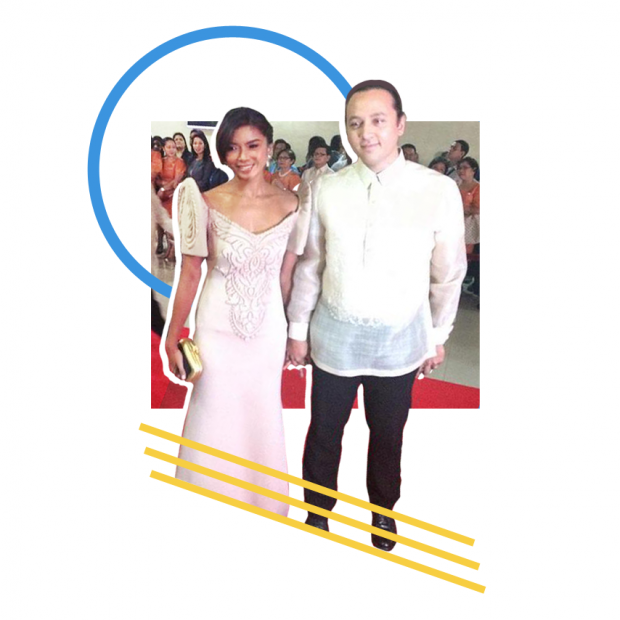 You would recognize a Cary Santiago dress even from afar. The 25-year-old volleyball player and wife of Rep. of Taguig Lino Cayetano went with the designer for a sleek and simple blush terno with his signature embossed detail on the bust. And to be dressed by Cary Santiago is, in itself, already a fulfillment.
8. Stella Quimbo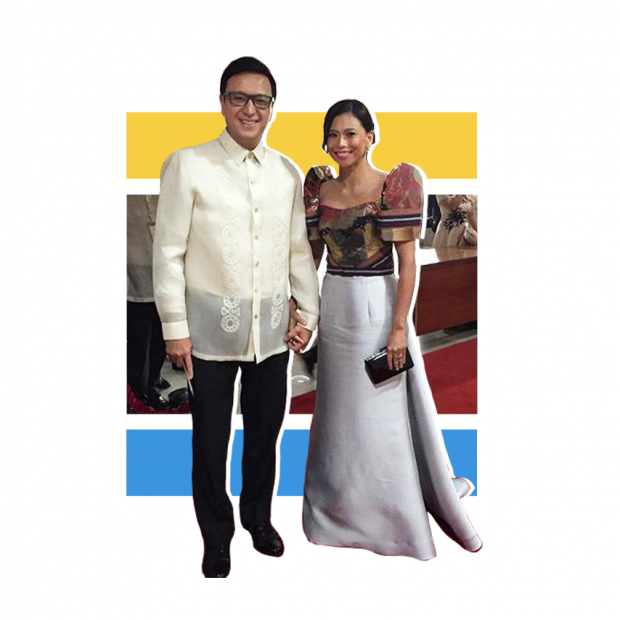 In narrowing our list down to the notables, we were sure to include wife of Marikina Rep. Miro Quimbo, Stella Quimbo, in her Jun Escario ethnic-tonedterno with a full floor-length silver skirt. We sure love a designer who goes for a truly modern take on a classic and even more the woman who's up to try it herself. And can we also talk about her glowing tan?
7. Dawn Zulueta-Lagdameo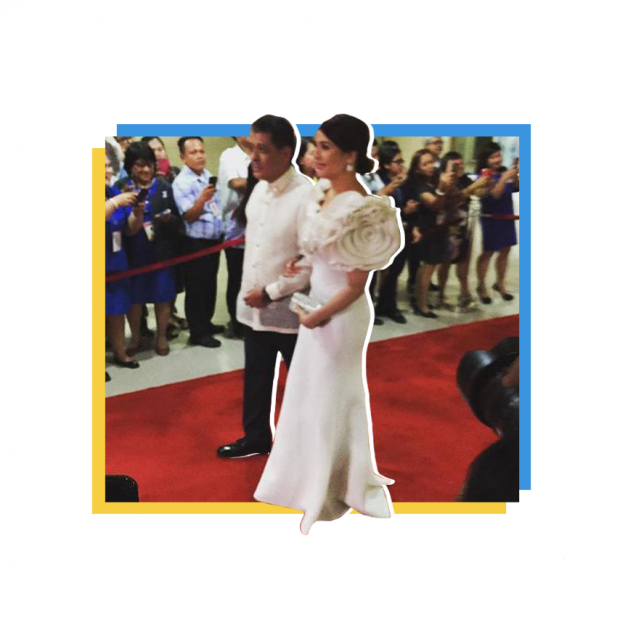 Designer Cary Santiago truly has a penchant for the romantic. And since he was dressing Dawn Zulueta-Lagdameo, we were not surprised he went justifiably overboard with this head-sized flower on her sleeves.
6. Grace Poe-Llamanzares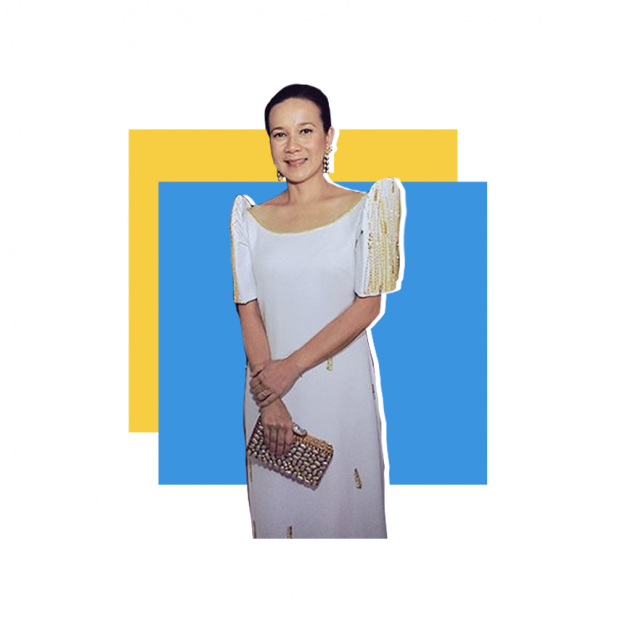 Rajo Laurel described Senator Grace Poe's outfit to be hand-painted with a palay motif topped with yellow and black beading when we asked him about it before yesterday. All we could imagine were endless rice fields and how magnificent it would be. So we were a bit confused when she first came out in a Paul Cabral number, which didn't have the best fit, by the way. Thankfully, she changed into the Rajo piece and yes, it was everything we imagined.
5. Heart Evangelista-Escudero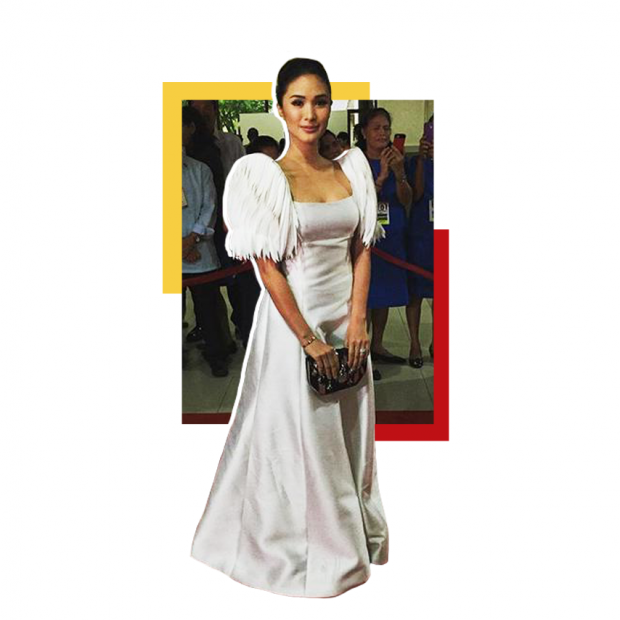 How do you top yourself when you raised the bar so high last year? Such is the case for Heart Evangelista-Escudero. Lighting up the halls of the Congress in her Inno Sotto white ensemble, she came in a feathered-sleeve ensemble, of course! She looked sublime as she always does. But all we can see still is last year's Joey Samson's white cage-sleeved dress. It's a fashion hangover, still.
4. Kris Aquino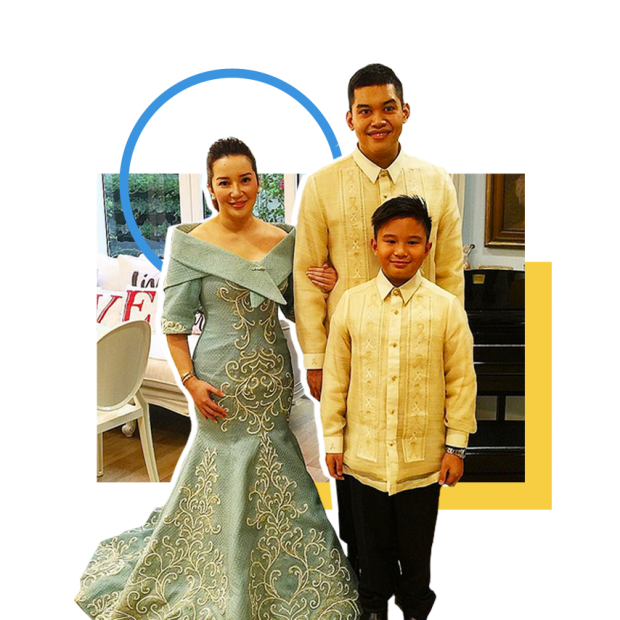 A long-time fan of Cary Santiago, Presidential sister Kris Aquino took a break from tradition and opted for young designer Michael Leyva this year. Kris looked regal in her Tiffany blue piña callado dress with embroidery done in Quezon. Interesting but right choice to switch, perhaps?
3. Cindy Ejercito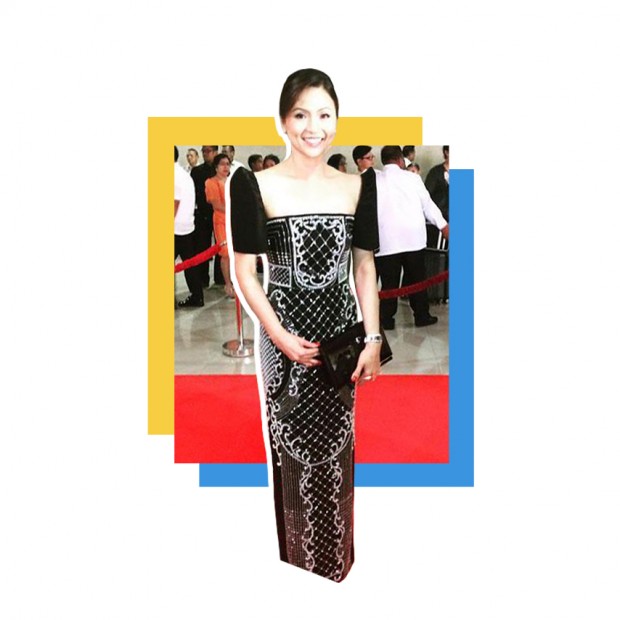 Designer Paul Cabral got it right with Senator JV Ejercito's wife, Cindy Ejercito. Who doesn't love a breath of fresh air on the red carpet? Cindy came in a simple, straight-cut, stark black beaded number with a sunny smile. If Cindy proved anything, it's that the best looks don't come in complicated packages. That was her strength—straight up, clean silhouette and innate radiance does the trick.
2. Lucy Torres-Gomez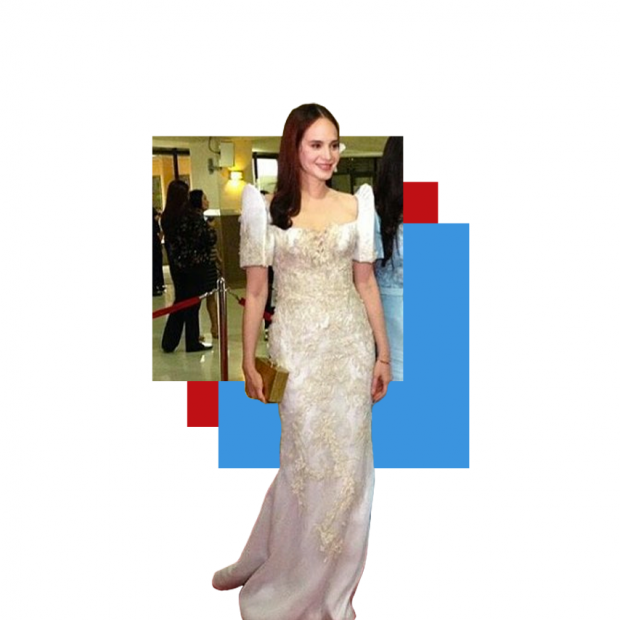 Maybe skewing towards a little bias here but when is Rep. Lucy Torres-Gomez not breathtaking? Though running a little late for the SONA, the Gomez family (with husband Richard Gomez and daughter Juliana) made it looking picture perfect. Fashionably late is forgivable when you come dressed in an understated white Randy Ortiz piece with gentle yet ornate embellishment. He has made her dresses for the last five years so this one's no miracle. Thanks for bringing us the immaculate Lucy Torres.
1. Tootsy Echauz-Angara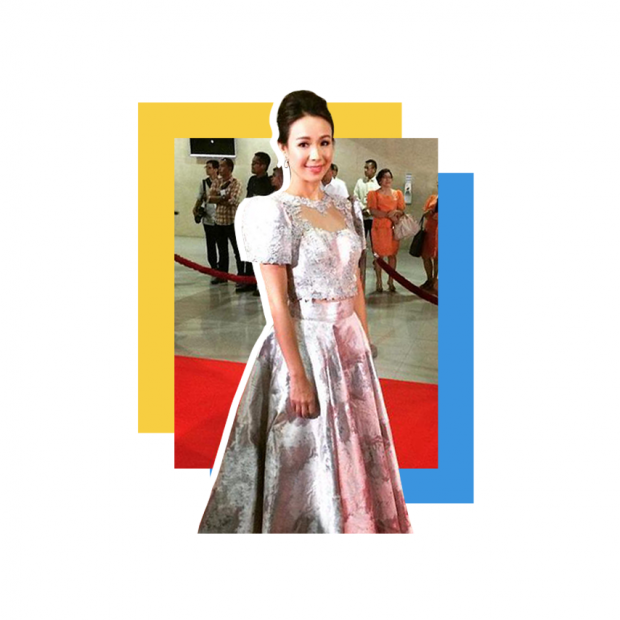 The wife of Senator Sonny Angara went from standing by the sidelines to actual red carpet superstar at lightning speed! Out of the 30 looks Rajo Laurel made for the SONA, this modern boxy, cropped top paired separately with a full pale dove-gray skirt is a runaway hit. It might be an ornate way of interpreting the ever-ubiquitous terno but what a way to modernize it. The pale pink and silver crystals could have been hated by Senator Miriam Defensor-Santiago (who wanted to pass a resolution in 2013 over people "obsessed with bling"). But maybe not this year, Senator, as all eyes are on Tootsy.
Art by Dorothy Guya