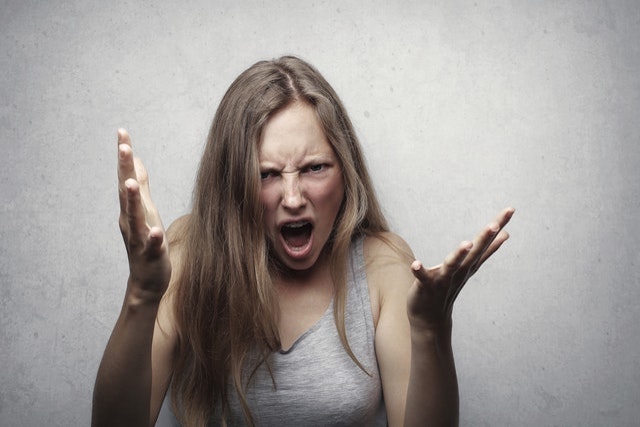 Ever so often a new Filipino viral challenger arrives to win the hearts of the people of the internet. Last week, it was Aling Marie of "Kayumanggi ako." fame. This week, we're cheering for Filipino-American San Francisco resident James Juanillo who defeated a Karen that tried to call the cops on him for stencilling Black Lives Matter on the retaining wall of his own house. Just so we're all on the same page, Karen is a slang term for an entitled, middle-aged, upper-middle-class white woman who is often also racist. The Karen in question is founder and CEO of Laface Skincare Lisa C. Alexander.
A white couple call the police on me, a person of color, for stencilling a #BLM chalk message on my own front retaining wall. "Karen" lies and says she knows that I don't live in my own house, because she knows the person who lives here. #blacklivesmatter pic.twitter.com/rOpHvKVwgP

— James Juanillo (@jaimetoons) June 12, 2020
Juanillo, @jaimetoons on Twitter, posted a video of their exchange which has now garnered over 16 million views. Alexander and a man named Robert Larkins confronted him after assuming that he was "defacing a private property." Alexander then claims that they knew the person who lived in the house. At the end of the video, Juanillo states, "And that people, is why Black Lives Matter." as we see her getting on her phone after the argument. When the police officers came by the home, they immediately recognized Juanillo and left without getting out of their patrol car. Before Alexander deactivated her account, she said in a tweet, "I asked if he lived there because if he had said yes, then everything would have been fine." 
There were various reactions to the video, with some saying that the pair seemed reasonable while others deemed it as malintent. In another tweet, Juanillo said, "Don't be mad that a POC outsmarted TWO WHITE PEOPLE. The discussion went exactly as I thought it would. Why do you think I started recording? So I could record a pleasant conversation with a racist who wouldn't believe I lived in a big old house?" 
In an interview with NBC, he said that he has lived in his Pacific Heights home since 2002 and it was important for him to see solidarity with the Black Lives Matter movement in the posh neighborhood. He admitted that being suspected of tagging a home he shared with his husband made him feel that we all need to fight. San Franciso has a large Filipino American population and it's inspiring to see a Filipino's show of support for the BLM movement and standing up against racism.

Co-owner of the house John Newmeyer said of the interaction, "This is the kind of assumption that's a subtle racism. I mean, it's not that vicious but still shows us a lot about how far we have to go. Don't assume, just because someone is a person of color, he doesn't belong."
Juanillo shared with NBC, "What the video on Twitter doesn't show is the 95% of residents and neighbors who while I was putting this up gave me a fist, or made eye contact and smile, or just flat out said thank you." He adds that he is open to an apology.
Lisa C. Alexander and Robert Larkins have since issued respective statements. In their apologies, they expressed how they are "taking a hard look at the meaning behind white privilege" and have had their eyes opened wide to their "own ignorance of racial inequity."
Let this be a lesson for all Karens to think about the implications of their actions before they speak.
Photo courtesy of Andrea Piacquadio from Pexels
Follow Preen on Facebook, Instagram, Twitter, YouTube, and Viber
Related Stories:
Aling Marie just became the internet's favorite angry sari-sari store lady
Queen Bey just took a jab at racism and sexism in the entertainment industry
The death of a black activist prompts #JusticeforToyin
Did she stutter? Beyoncé calls to jail the officers who murdered Breonna Taylor