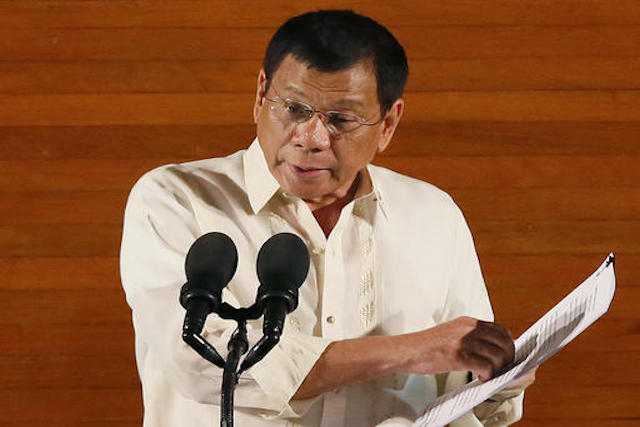 Seven days before it would lapse into law, President Rodrigo Duterte signed the much-criticized Anti-Terrorism Act of 2020, now called Republic Act No 11479. According to INQUIRER.net, Presidential spokesman Harry Roque confirmed the news via text message. According to the Administrative Code of 1987, it will take 15 days after publication for it to be effective.
The fight isn't over yet. We can still make our condemnation known and demand that the bill be raised to the Supreme Court and challenged as unconstitutional. The past few weeks have shown that our campaigns have brought the government's negligence to light. The number of people risking getting apprehended and getting sick proves the strength of our opposition.
Here are two things that can still happen: Once the law is effective, a case can still be filed by an affected party to declare it unconstitutional or a legislator or Congress can file a new bill to amend the law. This means that we need to continue lobbying for our lawmakers to repeal the law. Let's continue our information campaigns, email chains and start discussions that will encourage more Filipinos to put pressure on the Department of Justice to listen to our demands. Let's support anyone who files a case on its unconstitutionality.
Retired Senior Associate Justice Antonio Carpio stated in a webinar on July 1, "If it is signed into law, I have told my friends I will join a petition to question the constitutionality of this law." The National Union of Peoples' Lawyers has also stated that they are "already poised to file the appropriate (and anticipatory) petition at the earliest possible time with the Supreme Court."
The law passed its third and final reading on June 3 and was met with widespread condemnation, with many fearing that its provisions may be abused to punish anyone critical of the administration. In part, the law criminalizes the incitement of terrorism "by means of speeches, proclamations, writings, emblems, banners or other representations." Apart from this, the law allows the detention of suspects for up to 24 days without charge before they are presented before a judicial authority. It also allows for the surveillance of suspected terrorists or terrorist groups. A person convicted on terrorism charges faces up to life in prison without parole.
Although advocacy, work stoppages, and humanitarian action are exempted from the definitions of terrorism, the Anti-Terrorism Council, which will be run by the National Intelligence Coordinating Agency, has the final say on determining who is or isn't exempt.
Photo courtesy of Inquirer.net
Follow Preen on Facebook, Instagram, Twitter, YouTube, and Viber
Related Stories: 
Here's a list of #JunkTerrorBill protests and indignation rallies
Don't give up, join the Anti-Terror Bill email protests
3 not-so-easy steps to make sure your involvement is not just performative
A safe space isn't silent for this online LGBT haven