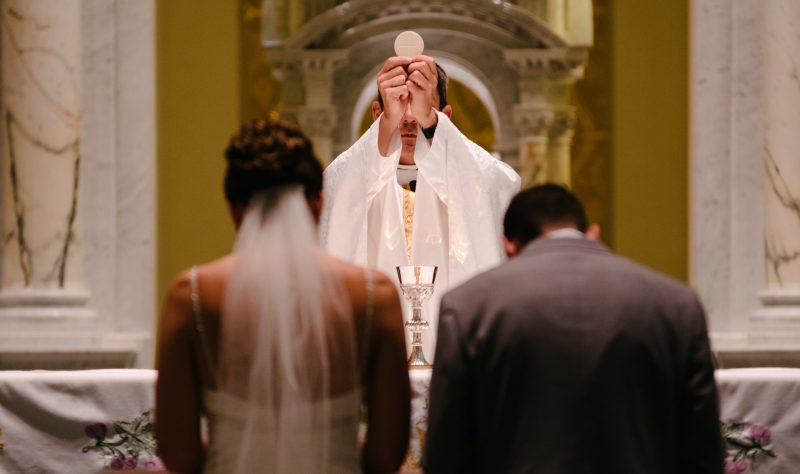 Because of the coronavirus pandemic, most of the events we usually do like, hang-outs, movies, classes and concerts, have successfully found footing online. And because the future is uncertain and we don't exactly know when the pandemic will blow over, people are starting to look into adapting more events like protests, graduations and weddings, to fit online constraints 
Kabataan Partylist Representative Ron Salo filed a bill last week to allow virtual weddings during the pandemic. The bill seeks to amend the Family Code of the Philippines that states that a solemnizing officer must be present for a marriage to be valid. Salo says, "It is respectfully proposed that the term presence and personal appearance provided in the Family Code be broadly construed to include virtual presence." 
While it may be of help to those couples who have had to postpone their weddings because of quarantine restrictions, those who have decided to get married during the pandemic or those who want every single important person in their lives to experience a magical moment without the risk of contracting a deadly disease, the Catholic Church is not having any of it. 
In a report by Inquirer, Balanga Bishop Ruperto Santos says that a church wedding is not a show but rather "a sacrament and a celebration of life and love." He also questions the restrictions that virtual weddings have, such as the inability of priests to be certain that the two adults are fully and freely consenting to the marriage. He also wondered how the parties can sign a valid marriage contract after the rites, saying, "How can a marriage contract be signed when the three contracting parties, namely, the couple, the celebrating priest and the sponsors, are not present?" 
The public affairs committee of the Catholic Bishops' Conference of the Philippines also weighed in on the issue by saying that "Marriage can wait. And if couples are truly for it, there will always be a time for its proper celebration.'' 
While currently in quarantine, couples are allowed to get married physically and in person at limited capacity—just like any other operation now. Cebu Archbishop Jose Palma says that only simple ceremonies are allowed with only immediate family and one set of sponsors present. The Archdiocese of Manila also wants to limit the number of guests attending a church wedding, saying that for now, bridesmaids will not be allowed to join. Civil weddings follow the same limited guest capacity, only allowing three guests per ceremony. 
Photo by Josh Applegate on Unsplash
Follow Preen on Facebook, Instagram, Twitter, YouTube, and Viber
Related stories:
JSYK, there's a new reality show like 'Queer Eye' but for surprise weddings
Ai-Ai Delas Alas is against same-sex marriage, ditches LGBT friends' weddings
A prequel to 'Four Sisters and A Wedding' is finally in the works
Wedding gowns inspired by Cinderella and Ariel? Disney's doing it