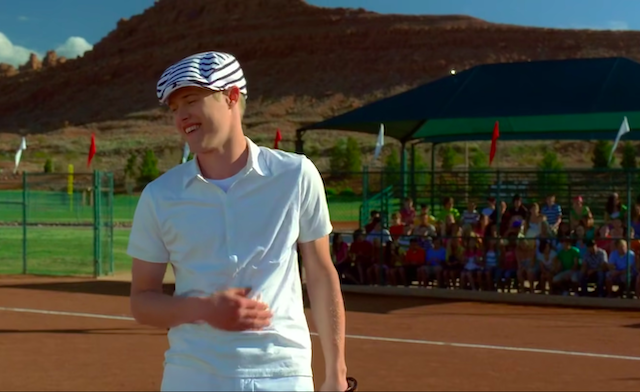 So last week, us "High School Musical" gays finally got confirmation that Ryan Evans, the sassy, talented and totally fashionable twin brother of queen bee Sharpay Evans was gay. When Kenny Ortega said that Ryan would've come out in college, there was no moment of doubt for us to deny this because we all had the proof we needed in the now-iconic, now-queer anthem "I Don't Dance" musical number. 
However, when Lucas Grabeel, in an interview with TMZ,  said that he's not sure if he would play Ryan if "High School Musical" was made today, my heart broke just a teeny bit. He is the face of the character, after all. He was the one who breathed life into Ryan Evans.
But his reasoning completely mended my heart and gave justice to Ryan's recently out character. He says, "I would love to but I just don't know. The last thing that I would want to do is to take an opportunity away from other people and as a straight white man, I know that even without trying, I know that I've taken away opportunities from people." 
He also shed some light on his conversation with director Kenny Ortega who said that Ryan was an opportunity to showcase a real person who kids don't often see portrayed on television.  "At that time, it was extremely flamboyant or very closeted and kind of shut off. We need to start educating everyone at the youngest age possible," he continued. 
In the end, Lucas admits that he's not the right person to play Ryan in light of the character's recent coming out. "There are so many amazingly talented gay actors that could do it as well." 
Screengrab from the "I Don't Dance" video
Follow Preen on Facebook, Instagram, Twitter, YouTube, and Viber
Related stories: 
Juan Miguel Severo pins down systemic homophobia as the enemy in casting queer actors
'Circus of Books' Review: An acceptance v.s. tolerance family drama with gay porn history on the side 
Peppa Pig is now a gay icon—here are the unlikely characters before her
That's So Gayven: Raven Symoné marries her girlfriend