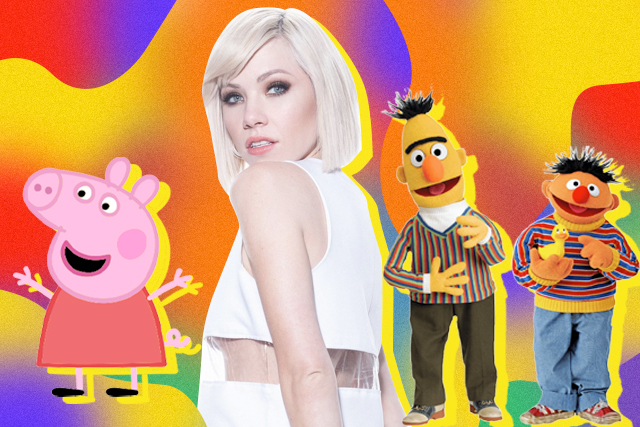 What makes a gay icon?
If you look at the people that the LGBTQ+ community bow down to, they usually include the likes of Madonna, Lady Gaga, Diana Ross, Judy Garland, and Bette Davis. According to Huffington Post, most gay men tend to admire these women because of their "highly stylized femininity and toughness combined with abjection." Another observation is because gay men and women are both considered minorities, and they could identify with that.
As of recent, the list of gay icons have become… interesting. There are still pop singers, but also some fictional characters that were sort of inducted in the "queer hall of fame." Ideally, there's a plausible reason why the LGBTQ+ community is worshipping them. But it just seemed like most of them all started as a joke and everyone just went along with it until people took it kinda seriously.
Not updated? Don't worry, we're giving you a rundown and the reasons behind their gay icon status.
Peppa Pig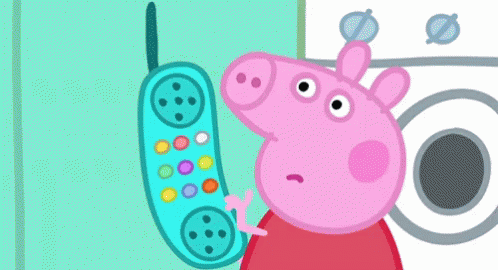 Peppa Pig is a Nickelodeon character from a children's show of the same name. She's actually trended multiple times from being used in internet memes to becoming a bootleg fashion star in China. But as of yesterday, Dazed called her an LGBTQ+ icon after seeing netizens live for her sassiness, and the fact that Peppa Pig Radio on Spotify includes song from the likes of Doja Cat and Rina Sawayama.
Another reason Dazed gave is the fact netizens found out Peppa Pig is allegedly seven-feet tall. To quoted the outlet, her height "automatically makes her a model IMO."
Does it make sense why she's a gay icon now? No. Are people having fun with the idea? Absolutely, but we're still confused.
Taylor Swift
POP SUPERSTAR, POLITICAL ACTIVIST, AND GAY ICON, MISS TAYLOR ALISON SWIFT EVERYBODY pic.twitter.com/RwLMfuwizW

— folklorian (@swiftxlover) June 2, 2019
This is a controversial entry. Swifties have been calling their idol a gay icon ever since she started publicly expressing her support for the LGBTQ+ community and rallying for the Equality Act's passage. But many people weren't buying Taylor's allyship, even when she came out with the "You Need to Calm Down" music video and started wearing rainbow prints at shows.
It's a valid critique since Taylor comes off as a self-serving feminist at times because she only speaks up when it benefits her. During Pride Month, for example, people thought she only did that to promote her upcoming album, Lover. But hey, many still believe she's doing great work in directing the attention to the community and the Equality Act.
Carly Rae Jepsen
Here's a pop star who has embraced her gay icon status well. Carly Rae Jepsen has gained the respect and support of the LGBTQ+ community for standing her ground against anti-gay organizations and being a regular performer at Pride events. Several of her songs have resonated with queer people, regardless if she meant them to or not.
The best part about Carly being a gay icon is she gives the stage to members of the LGBTQ+ community. One popular example is dancer and originator of #CutToTheFeelingFriday Mark Kanemura.
All hail, queen Carly!
Sophia the Robot
Sophia is one of the first humanoid robots made with an AI designed to make her responsive. It's both impressive and scary to see her answering interview questions and giving speeches like a real human. She's also the very first robot to become a citizen of Saudi Arabia. Yup, pretty crazy.
It's hard to pin down how Sophia became a gay icon. A quick Twitter search would show netizens throwing around jokes and memes about gays hacking Sophia, and how the community was stanning her back in 2017. During this time, RuPaul's Drag Race season 10 winner Aquaria also did a cosplay of the robot.
The most recent example of Sophia's alleged LGBTQ+ alliance was last April. She tweeted that mathematician Alan Turing, who was gay, is one of her heroes.
Alan Turing is one of my heroes. He did brilliant work under such difficult circumstances. #MondayMotivation pic.twitter.com/RvSwOWWerw

— Sophia the Robot (@RealSophiaRobot) April 29, 2019
However, in terms of her openly supporting the community, there's none—save for a deleted tweet where she said she's "curious about the gays." (It's still on Google if you look it up.) Maybe she's not saying anything considering that she's a Saudi Arabian citizen and the country isn't exactly gay-friendly.
The Babadook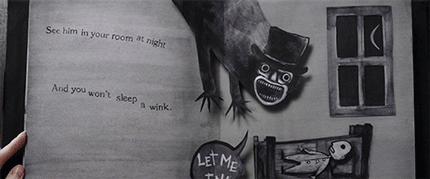 Disclaimer: The Babadook—both the film and character—frightens me. So imagine my confusion when my Twitter feed started calling him a gay icon out of nowhere.
Just like Sophia, this all started in 2017 (what an odd year) when Netflix mistakenly categorized The Babadook under LGBT movies. First of all, it's not, in any way, about Pride or the LGBT movement—it's a psychological thriller about a mother's grief and her crippling depression. But the gays didn't care and just welcomed the horrifying ghost with open arms.
— This is horrible 🐎 (@melongifts) June 4, 2017
current favorite meme is the lgbt community insisting that the babadook is a gay icon pic.twitter.com/jetZomtDzd

— rico (@jennafenwick) June 11, 2017
Whether we like it or not, The Babadook is officially a gay icon because director Jennifer Kent acknowledged all the memes and she loves them. "I think it's crazy and just kept him alive. I thought, 'Ah, you bastard.' He doesn't want to die so he's finding ways to become relevant," she told Bloody Disgusting.
Good for the LGBTQ+ Babadook fans; bad for my terrified heart. Next.
Cuca the Alligator
Shortly after The Babadook made waves, Cuca the alligator came into the picture. She is a character from the Brazilian children's show Sítio do Pica-Pau Amarelo where she plays a blonde witch. We can't say for sure who started calling Cuca a gay icon, but netizens were living for her fashion choices (a strapless dress—fierce) and her overall fab vibe.
Cuca is the new meme queen even tho she's from 1921 but she was ahead of her time. pic.twitter.com/XJgGFie9f3

— uzi (@swarovskitits) June 15, 2017
I've spent my night making new gifs of Cuca and her friends from Sítio do Pica-Pau Amarelo. They are iconic. pic.twitter.com/EbMPMGfnt1

— Calvin (@calvinstowell) June 16, 2017
The Cuca memes basically grew in number, with Twitter users associating her GIFs and photos with references from Drag Race and putting Nicki Minaj songs over them.
"Da done done
The sun done
Yep the sun done
Came up but we still up in dungeon
Da done done
Yep in London" pic.twitter.com/mZmBKSi2p1

— MrVicks (@MrVicks) June 15, 2017
Who knew an alligator mascot would be this popular? Definitely not us.
Bert and Ernie
The lovable roommates from Sesame Street have been the subject of many LGBTQ+ discussions. Even though it wasn't explicitly revealed in the show since they joined in 1969, writer Mark Saltzman, told Queerty last year that he wrote the characters based on his relationship with his late partner, Arnold Glassman.
That was confirmation enough for people who've supported Bert and Ernie's close relationship, which is mostly assumed to be romantic. However, Sesame Street tried to debunk Mark's claim and said they are merely "best friends" and they're puppets that "do not have sexual orientation." They said in a Twitter statement, "They were created to teach preschoolers that people can be good friends with those who are very different from themselves."
Please see our most recent statement regarding Bert and Ernie below. pic.twitter.com/gWTF2k1y83

— Sesame Workshop (@SesameWorkshop) September 18, 2018
Still, this didn't sit well with fans of the show and those who've related with Bert and Ernie's relationship. It's understandable if they're not romantically involved, but to dismiss Mark Saltzman's queer characterization of them seemed like crossing a line. I mean, in terms of inclusivity, Sesame Street already has an official Muppet with autism, but they can't bother to make an LGBTQ+ one yet despite expressing support to the community? We call shade.
***
Did we miss any gay icons? Let us know who they are and your favorites!
Art by Tricia Guevara
For the latest in culture, fashion, beauty, and celebrities, subscribe to our weekly newsletter here  
Follow Preen on Facebook, Instagram, Twitter, YouTube, and Viber
Related stories:
Taylor Swift and the conversation around who should be an LGBTQ+ ally
5 times Carly Rae Jepsen proved she deserves the title queen
Bert and Ernie are straight, but can't they just be gay BFFs?
How this PH-made app seeks to revolutionize the LGBTQ+ dating scene