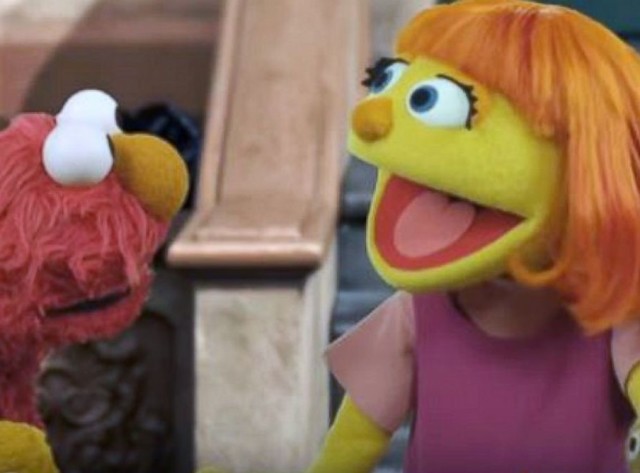 With films like Moana and even the more controversial Ghost in the Shell, we are starting to see the importance of representation. Movies, TV shows, and commercials are starting to slowly be more open to portraying all people regardless of race or sexual orientation. Films like Moana show that a "princess" doesn't have to have white skin and live in a castle. Cartoon Star vs. The Forces of Evil recently premiered an episode showing a same-sex kiss scene. The live-action re-telling of Beauty and the Beast even had a gay subplot.
In line with these, another TV show has recently brought to light a different kind of representation. Sesame Street has introduced Julia, a muppet with autism. She was first introduced in 2015 as part of a digital storybook entitled We're Amazing, 1,2,3! The book was made to teach children about autistic behaviors and to somehow normalize it.
"We like to believe that even if someone is different from you, you can still be friends," says creative director of Sesame Workshop Brown Johnson. The character of Julia highlights how people with autism can still do the same things. They can paint pictures and build with blocks but the way they execute these things is a little different.
I think a lot of people, not just children, can learn from Sesame Street on how to accept everyone they come across; especially now when tone-deaf ads and unkind remarks have become so rampant.
If you want to see Sesame Street's first episode with Julia, watch the video below.
Welcome to the neighborhood, Julia!
Photo courtesy of ABC News