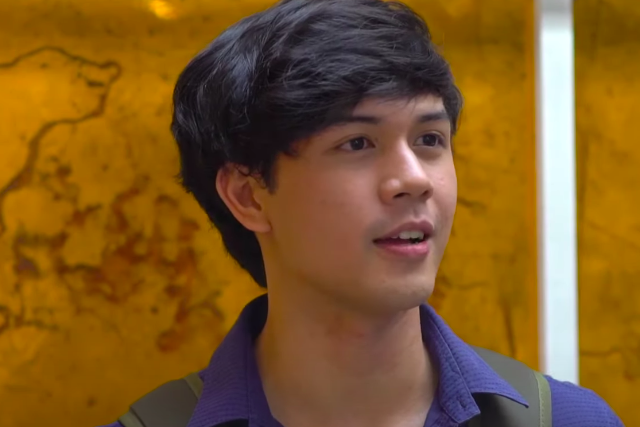 After the success of "2gether," it seems that we've been digging through the internet for more BL (boys' love) gems. It's also been a catalyst for the genre to have its library extended, with local filmmakers and producers following suit. Twitter users, however, found one's cast to be really problematic as one of its stars said that BL doesn't necessarily have to be gay. The actor said that it was about "two straight guys na nagka-inlovean sila." Uhm, okay?
"#MyDay the series" was first announced by Oxin Films through their Instagram account on May 6. On the same date, the online series' Facebook page posted a video inviting others to audition for the show. Emphasizing the need for a swoon-worthy voice and charming looks, the video promises auditionees that they'll be the next big star (should they get the part).
https://www.facebook.com/mydaytheseries/videos/227230808570853/
With the target release date drawing near (around July-August 2020), promotions such as teasers, meet the cast, posters and more were released in the past few weeks. The most recent one (which is already deleted, as of writing) was most talked about on Twitter today due to one of the main lead's problematic take on what BL is (which is a term used on media depicting love between two homosexual men). 
https://twitter.com/fluffyjumpol/status/1281115392023433216
Don't get us wrong, casting heteros isn't the main issue here. We're all for expanding the queer filmography, but the very least producers could do is educate their cast on what these terms and stories really mean. Representation has always been an issue in the LGBTQ+ community, and this just adds to the problem. Hopefully the producers of the show see this as learning experience and improve on this aspect. 
Screengrab from the "#MyDay the series" trailer
Follow Preen on Facebook, Instagram, Twitter, YouTube, and Viber
Related Stories:
Read 'em and weep: The free, queer books that will prep you for Pride month
Voices of queer music: Underrated sapphic artists you should know
Juan Miguel Severo pins down systemic homophobia as the enemy in casting queer actors
BJ Pascual and Vince Uy tell us why living our best queer lives is about social justice