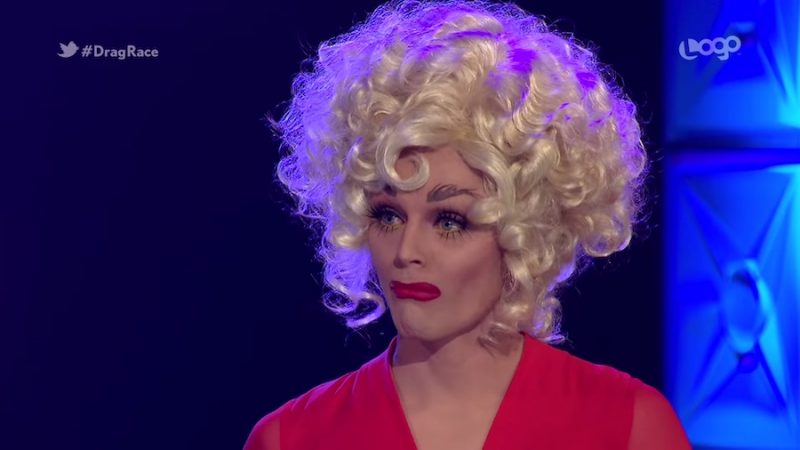 Tammie Brown doesn't only walk children in nature, she fricking loves nature.
On Twitter, the drag queen and "Rupaul's Drag Race" alum posted a teaser for two short films "to save our planet." The tweet uses the hashtag #queenwithacause and the video ends on the words "Queen With A Cause." Whether this means that the short films will be part of an anthology series called that or they're both billed as that, I'm not exactly sure, but what I do know is that both films are going to tackle ecology? Animal rights? Climate change? Political intrigue? There's a lot of clips of Tammie talking about real environmental issues that are plaguing the world interspersed with action shots that's a lil' bit like if "Taken" was made with drag queens. Is one film more of a documentary and the other one an action film? I don't know! 
Coming very soon #queenwithacause pic.twitter.com/eIAe2iXOHQ

— Tammie Brown (@thetammiebrown) August 13, 2020
By the way, Kelly Mantle and Sonique are in this, too!
Even though I can't really tell what's happening, I know that despite her cloudcuckoolander persona, Tammie often uses her platform to speak up about serious and important issues. Just check out the #queenwithacause hashtag and you'll see her posts from years back lending support to Indigenous women and animal rights, among other things.
I have to be honest, Tammie extremely transfixes me. Ever since I watched the first "All Stars" and heard her non-sequitur one-liners that she'd say out loud as if she was reading from a script that only she knew about, I've been hooked. I immediately watched the first season of RPDR right after, and she was equally mystifying there.
Tammie transcends reason and I'm excited to watch whatever she's putting out in the world. The teaser says to look out for Aug. 27, so I will!
Photo screengrabbed from the official "Rupaul's Drag Race All Stars" trailer on YouTube 
Follow Preen on Facebook, Instagram, Twitter, YouTube, and Viber
Related Stories:
Yikes, 'Avatar: The Last Airbender' creators have quit the live-action show
We want a Filipino version of 'Drag Race' so bad, we already have ideas
Take down gender norms: thoughts on 'Celebrity Drag Race' and its cis-het male contestants
Ongina is *finally* on RuPaul's Drag Race All Stars, thank god