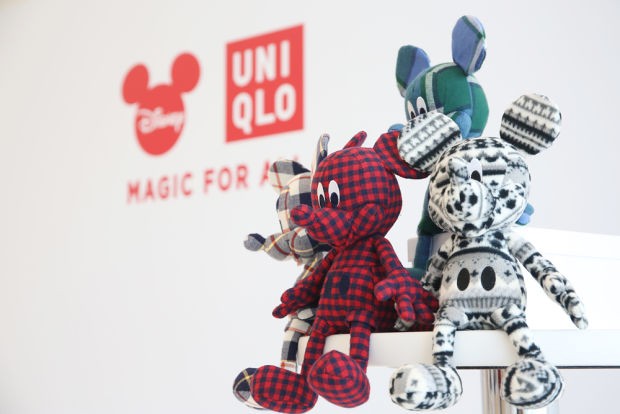 Whatever Uniqlo's strategy is with their collaborations, it seems to be working every time (except you, Jollibee). In its attempt to achieve world domination through retail, the Japanese clothing brand partners yet again with the magical, beautiful world of Disney.
Basic pieces like T-shirts and hoodies featuring classic characters like Mickey and Minnie Mouse will now be expanding to a more encompassing line called "Magic For All." The Uniqlo and Disney collaboration has been an ongoing relationship since 2009.
The new collection that will drop this fall includes fleece jackets, flannel shirts, and plush toys. The featured characters will incorporate those from other Disney franchises such as the newly acquired Star Wars, along with classic favorites like Toy Story, The Avengers, and Frozen. By the looks of it, it may be safe to assume that the Uniqlo stores could be mistaken for a Disneyland souvenir shop when the collection starts going on sale.
The retailer's most notable fashion collaborations in the past include capsule collections with Jil Sander and Ine de la Ferssange
On the other hand, Walt Disney Company is also set to drop a collection with Marc by Marc Jacobs this November, just before the brand folds and incorporates itself into Marc Jacobs.
This is not the only exciting collab they have in store for the fashionable set. Also set for this year is the launch of the 40-piece collection with stylist Carine Roitfeld and former Hermès artistic director Christophe Lemaire, due this October.
The extended Disney and Uniqlo collection will debut on Aug. 14 at the D23 Expo, a bi-annual event for all Disney fans.
[
Fashionista
]
Photos courtesy of Uniqlo