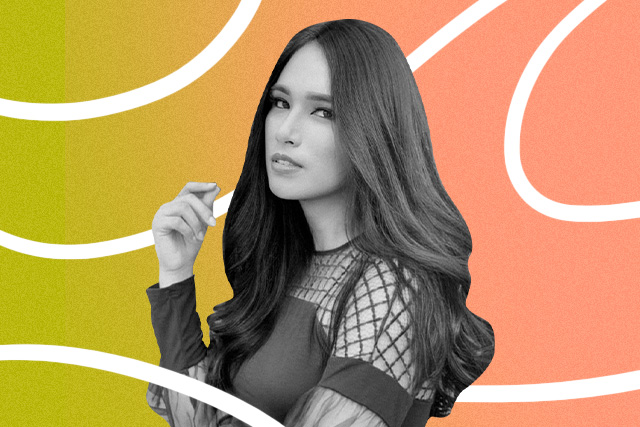 Here's a 2020 silver lining: Filipina Mela Habijan was crowned the first-ever Miss Trans Global on Sept. 12.  
If you're new to this pageant, the recently launched Miss Trans Global is an online international eleganza centered on trans and gender-nonconforming people, and it aims to spread awareness on different LGBTQ+ issues. The winner of the pageant will serve as the voice for their advocacies and work digitally to influence change for the community. This year's new queen, Habijan, is an actress and trans rights advocate.  
Habijan has long been a voice of transgender issues. She uses her platform to educate people about the LGBTQ+ community and is vocal about trans representation in the media. She advocates for and educates about trans rights in her YouTube series "3Some!" and spent an episode of Manilennials (which she was a main cast member of) to shine a light on everyday microaggressions that trans people face. 
Apart from her win being "a childhood dream come true," she dedicates it in honor of all of her transgender siblings, and will use her win as a way to unite and work together as "one trans community." The day after her online coronation, she expressed in a Facebook post, "This is truly a defining moment in my life—a childhood dream that came true, a celebration of my truth, a testament of the love and acceptance that I get from the world, and my little way of honoring the life and dignity of Jennifer Laude and other trans Pinays ridiculed and oppressed [by] society."
Her plans for the community as Miss Trans Global include: "Transform Woman," a support group on social media for trans people; "True Colours," a website that will feature notable transgender personalities and #Womanity, an online campaign to widen the transgender community by establishing connections and support worldwide. 
Mela Habijan's win means a lot for our trans community. With the harrowing year we've had to face, this win serves as a catapult to fight discrimination and violence against the LGBTQ+ community. To have this platform and this voice for the people who are not being heard is a big step forward for all of our trans brothers and sisters. Aiding in the growth of the representation and awareness of the LGBTQ+ community. We can't wait to see what you have in store, queen. Congratulations!
Art by Dana Calvo
Follow Preen on Facebook, Instagram, Twitter, YouTube, and Viber
Related Stories
Valentina Sampaio is Sports Illustrated's first trans model
'Lingua Franca' just became the first film by a trans Filipina to win top prize at this US film fest
Trans women aren't pretending and they don't owe anyone disclosure
Three Black trans women just got assaulted but nobody batted an eye