"The category is love, y'all," said Billy Porter in his acceptance speech for winning an Emmy last year for his role on "Pose" as an emcee for house balls and father figure to those who compete in them. I'm one of the Filipino queer kids whose knowledge on ball culture came secondhand from Western media. Ball culture exists in the Philippines and, yes, you can learn from and be a part of its community.
The country's first international house of voguing is the House of Mizrahi Philippines. Sound familiar? You might have heard of the name before on "Paris is Burning." Apart from dance workshops, they also hold vogue balls. One of the venues for it is none other than Metro Manila rave staple, XX XX's Elephant. 
I was able to have a chat with the House of Mizrahi Philippines' house mother Xyza Ragunjan and the Elephant's organizers, production designer Paul Jatayna and creative director Shahani Gania a.k.a Superstarlet XXX. We talked about the power of drag, what sets the local balls apart and what they look like in 2020. 
These past months, we've heard about the closure of local clubs that have built reputations as a queer safe space such as XX XX. Can you share with us how you and your colleagues reacted when you first found out about the closure?
Paul: Crushed. It felt like attending an online wake of a close friend or a relative. To be honest I can't say I've moved on quite yet. Elephant and XX XX had been my extended family for about four years. Elephant was a brainchild that I, Shahani, and the rest of the Elephant family had nurtured and nourished for four years straight and we never stopped until the pandemic broke loose.
Shahani: With the way our government is handling the pandemic, I think we all felt that it was just a matter of time. But expecting the worst didn't soften the blow. XX XX was special because it elevated the underground scene and it connected us to so many people not just here in our country, but from all over the world.
Xyza: Most of those clubs really became a space where we can express and just be ourselves. They became a venue for our local vogue balls as well. It's heartbreaking.
How was your first time at XX XX? Why did you end up loving the place?
Shahani: I've been with XX XX even before it opened its doors and I've seen it grow. My love for the place grew because of the support and the generosity that its owners have given and shown us. XX XX is family.
Paul: XX XX allowed me to express individuality through the fine line between fashion, art, music, and visceral energy. It gave me production design gigs to re-imagine the place as I desired. It was freedom!
Every single Elephant regular (a.k.a. Elephant kid, as how I heard them say) would agree that there was this oddly inviting vibe surrounding the dancefloor where you'd eventually just want to freak out and let loose. I used "odd" because until now I still don't think it's the warmth of the people. The people weren't exactly "warm." Some would enjoy mingling merely in their own little groups or would be found alone dancing in one corner (like me). It was like a big group of small little groups, but there was definitely something that bound everyone together because the energy was really strong! Was it the music, the fashion, the queerness, or the senseless dancing? It's still a mystery to me but it worked.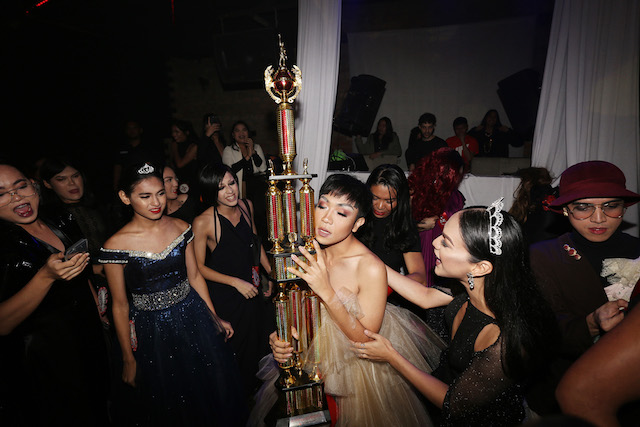 One of the events that take place at the club is the Elephant Party. As its hosts, can you tell us how it came to be and what you set out to do when you started it?
Paul: Shahani was the mother hen. Elephant became a family because of her deep sense of love and passion that I'm certain she would refuse to admit. Superstarlet XXX was the revolution. My part was to ensure the vibe every night.
Shahani: Elephant had a somewhat rocky start. It didn't become fully realized until Paul came into the picture and we started working on it together at the end of its first year. We saw eye-to-eye with this vision. With the support of XX XX's music manager David Sorrenti and a lot of our friends, it came to life. It became a weekly party that gathered the queer underground, the creative community and those who had a particular taste in music and style. We are extremely proud of what we have accomplished.
Elephant was one of the venues that supported The House of Mizrahi Philippines to throw vogue balls. Can you describe ball culture? 
Xyza: The ballroom culture and community is a safe space where we all can just be who we are or we can just be who we wanted to be without being judged—we are appreciated and loved [instead].
Usually, there are competitions in vogue balls. The basic categories are face, runway and vogue. Sometimes, we add drag face, sex siren and more depending on the theme of the ball.
Shahani: I think what makes ball culture and what we have in Elephant similar to each other is that we both create themes and people just go wild in executing that theme through their outfits or costumes. Balls and Elephant both propagate a culture of having a chosen family and having access to that kind of support.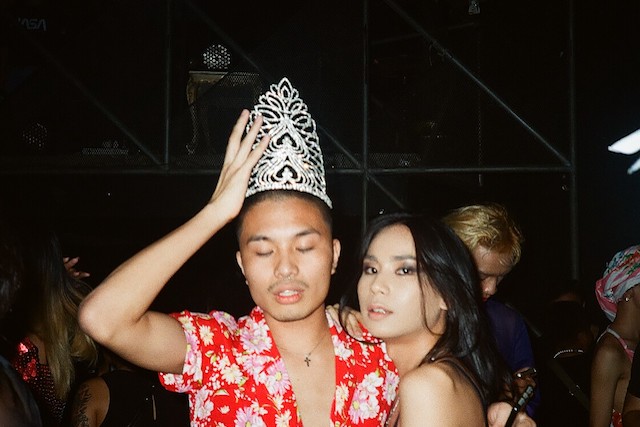 There have been online balls organized by Drag Playhouse PH and the House of Mizrahi during the pandemic. How are they different from balls held in event spaces?
Xyza: It's quite different, especially [in terms of] the categories and how the categories are judged. It's nice that Drag Playhouse PH is doing this to keep the drag community united. As for vogue balls we, the House of Mizrahi, organize—one main difference is the interactions and the energy everyone gets to share with each other. 
The feeling of being surrounded by different artists with different forms of expression through fashion, art, movement and dance is amazing. The actual events are missed but we're getting used to how events are organized for now.
Can you share with us what it's like being a house mother? What are your responsibilities?
Xyza: As the house mother of the House of Mizrahi here in the Philippines and the pioneer mover of the local voguing scene, it's a big responsibility to have 12 kids and several trainees. I make sure that each one of them knows the roots of the culture we all love. I also make sure that I know what's been going on in their lives. It can be challenging. But since I love all of them, it's easier.
I make sure they all look good every time they attend balls and are well trained every time they compete, especially when they participate in international events. It's nice to know that even if my kids have different priorities, we all come together in events. We make sure to support each other's endeavors and that we're bonded not just by the ballroom culture but by our love and respect for each other.
How was your first time going to a ball? 
Xyza: The first ball I attended was in Japan. At first, it looked intimidating because everyone had strong personalities and everyone looked so extravagant and just out there. I loved the feeling of being surrounded by passionate people and how the space is just open for everyone willing to learn and be part of the community.
In Philippine mainstream media, drag is mostly shown as part of stand-up comedy and pageantry. What is drag for you? Would you say that ball culture has a different purpose from the two? 
Xyza: Drag is a statement. It's a protest. It's an art form. [Drag in mainstream media and ball culture] can somehow be similar in terms of entertainment and beauty. [However,] ball culture is unfiltered. It's informative, artistic and can be eye-opening. It is liberating!
Shahani: Drag is a lifestyle. It's part of who I am and my journey. It isn't confined to a nightclub or to a stage. I think ball culture in our country is fairly new. It's a foreign concept that we've only become aware of because of shows like "Pose" and "RuPaul's Drag Race." I'd have to give props to people like Xyza who are pushing for it and the drag queens of Drag Playhouse PH for keeping it alive during the pandemic.
What the LGBTQIA+ community in the Philippines has that is historically part of our culture is the beaucon or gay beauty pageants. Every barangay would throw a gay beauty pageant during fiestas and its been going on for decades. That's the scene that our lolas from the House of Golden Gays know about and are familiar with. There's an entire community devoted to it. That's part of our culture that we still bring with us to this day.
How is Philippine ball culture different from and similar to that of foreign countries?
Paul: The best I can think of are the references! The Filipino pun-desal is always filling.
Xyza: Here in the Philippines, our culture is not as accepting yet but slowly, we will get there. The beauty and the lavishness of the scene are similar to other countries. The culture here can be very competitive, in a good way, because it helps inspire and push each artist to their individual creativity.
Do you have any tips and recommendations for people looking to learn about Philippine ball culture?
Paul: [In] my opinion, there's probably a need to democratize the definition of "Philippine ball culture" to reach your local "ate girls" swirling up and down to Sex Bomb in your respective barangay gatherings.
Xyza: One tip is to show up. Don't be shy. Just be true to who you are. [Since] everything is online right now, don't be afraid to reach out.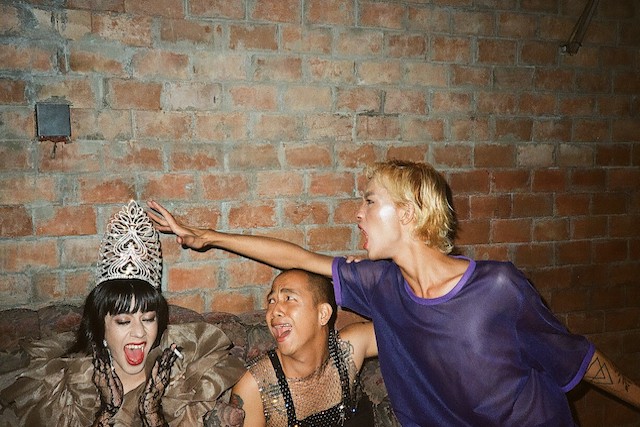 Will we be seeing the Elephant Party's return in the future?
Paul: The Elephant family is currently planning an online party to nourish the kids under this pestilent Duterte regime.
Art by Dana Calvo
Photos courtesy of JP Talapian and Elephant's official photographer Jack Alindahao
Follow Preen on Facebook, Instagram, Twitter, YouTube and Viber
Related Stories:
Here's to all the blurry nights at XX XX
RuPaul's DragCon has gone digital—and "Read U Wrote U" is still as iconic as ever
Friendly reminder: Drag has always been political, #periodt
We want a Filipino version of 'Drag Race' so bad, we already have ideas