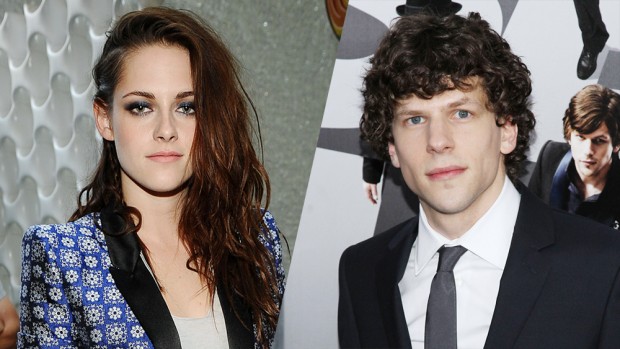 When actress Kristen Stewart tries to be funny, she makes sure it's worth it. In a Funny or Die
episode with fellow
American Ultra
actor Jesse Eisenberg, the two interview each other with questions that don't seem right—at least to Jesse.
The first question is directed toward Kristen, who's asked how she bulked up for the film. Jesse, noticing questions may have been switched, hesitantly asks while Kristen is more than happy to answer in her best valley girl impression, "I don't typically really need to work out, I just really focus on staying healthy and like, grounded."
The actress shoots back with questions on Jesse's favorite designers, possible girlfriend (though we know that already), and a lot more. The satirical interview takes a jab at Hollywood journalists' penchant for asking shallow questions to female stars, while reserving craft inquiries for the guys.
Despite the feminist talks in media, sexism apparently still prevails in public conversations. See Cara Delevingne's unfortunate and not-so-good morning with Good Day Sacramento hosts.  
To watch the full clip, press play below!
Photo courtesy of DefPenRadio