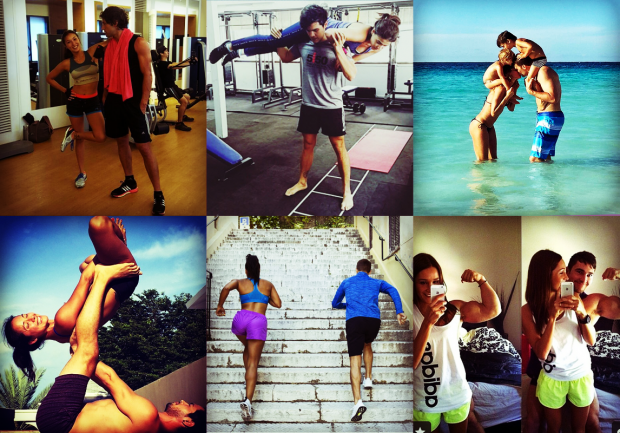 This August, #PreenFitSpo stories run around the topic of fitness, while striding in related matters of athleisure, pop culture, and romantic relationships.
When most people are just blatantly uninspired to go to the gym, others get motivated by a trusted and different kind of gym buddy—their special someone.
Okay, we get it. We're single and might not be physically at our best. The last thing we'd want to see is a good-looking couple on Instagram in their Lululemon gear while hoisting each other up in the air doing #AcroYoga Instead, we're given just that. While your feed is a carefully curated mix of churros and cheese pizza made more with pepperoni than dough, their feeds consist of matching gym outfits, and a healthy serving of açaí and chia seed bowls for breakfast.
These #gymcouples are all chiseled with their guns out and their love in the air (dropping the burrito I'm eating now). But really, just looking at them is a validation that merging #fitspo and #relationshipgoals can be possible. As if one hashtag isn't hard enough to achieve already.
Here are fitness couples we see on Instagram who make body-bragging an affectionate, jealousy-inducing show of love.
Briohnny and Dice Iida-Klein
@bryceyoga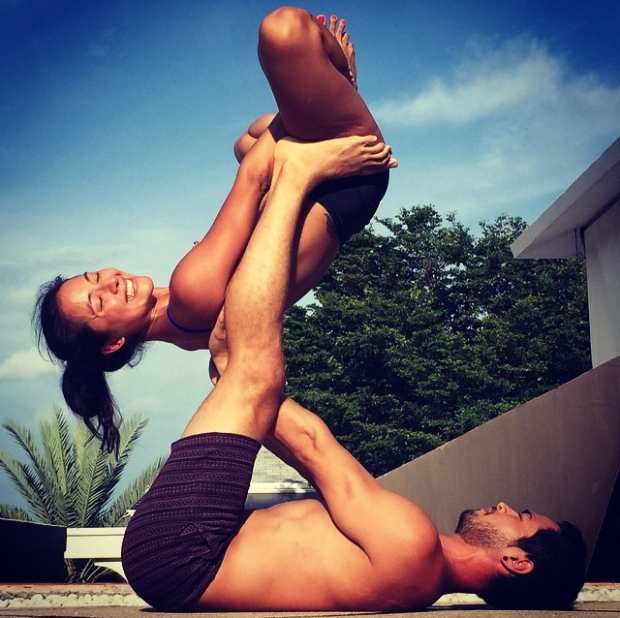 If you don't know what #yogakisses are, save your heart and don't search for them on Instagram. AcroYoga or yoga for couples is a thing for Briohnny and Dice who are more than just a really good-looking and fit couple. They're also a happy yoga family. During their downtime—no biggie—they just lift each other up in their backyard.
Hannah Bronfman and Brendan Fallis
@hannahbronfman and @brendanfallis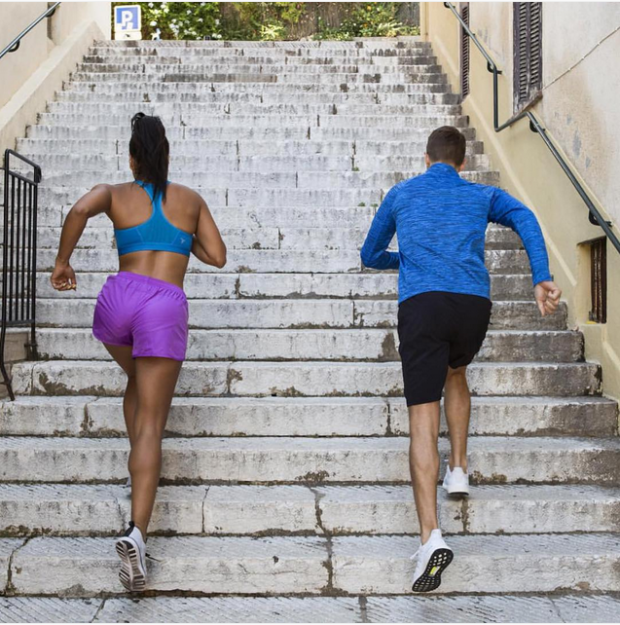 Rising It girl, DJ, and founder of HBfit.com Hannah Bronfman and boyfriend Brendan Fallis give a whole new meaning to working out. Literally, they work out together and their relationship is clearly (excuse the pun) "working out" just fine. These two New York-based DJs have competitive, albeit romantic, runs and start contests as their past times together. They trade eating out for making smoothies together, and ditch binge-eating while watching movies for dates at the boxing gym.
Kayla Itsines and Tobias Pearce
@kayla_itsines and @tobias_pearce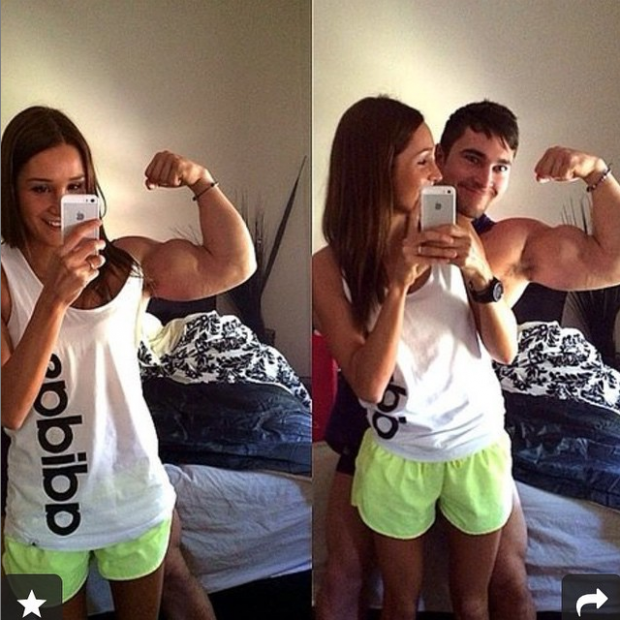 Personal trainer Kayla Itsines started a fitness revolution with her 12-week Bikini Body Guide. With a 3.4 million following on Instragram, her feed is comprised of before-and-after photos of women who have achieved bikini-ready bodies, sample guides and recipes, and her beefcake partner, Tobias Pearce. He joins her on her fitness world tour for the said program they now run together and also tags her on Instagram calling her "my little cherub" and "my beautiful partner."
Honza and Claudine Lafond
@yogabeyond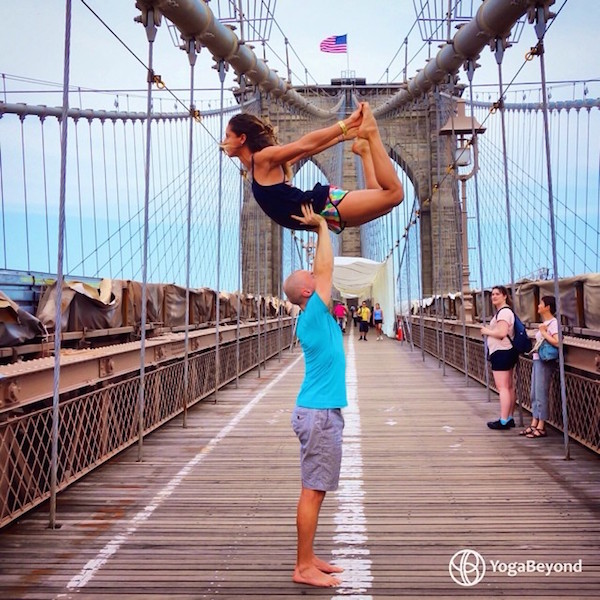 This is not just your ordinary yoga-bending couple. While they are AcroVinyasa instructors in their hometown in Australia, they also do their couple positions with the world as their backdrop. We're talking legs up in the air and arms wide open in front of the Arc de Triomphe and Eiffel Tower in Paris, #yogakisses in the jungles of Bali, and sole-to-sole by the Leaning Tower of Pisa. Maybe their secret is balancing each other out, don't you think?
Gisele Bündchen and Tom Brady
@gisele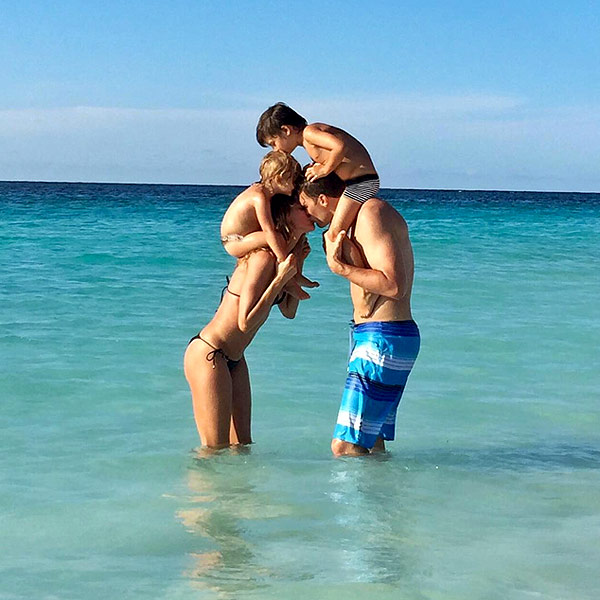 Gisele Bündchen, the highest paid Brazilian model (or highest paid model in the world? clarify. I know she's one of the highest paid supermodels in the world, please be more specific.) and National Football League quarterback Tom Brady are too busy doing their own thing. But when they do find time together, they make sure to keep the family healthyby going on hiking trips and doing yoga with the kids. Can we say #lifegoals?
Anne Curtis and Erwan Heussaff
@annecurtissmith and @erwanjheussaff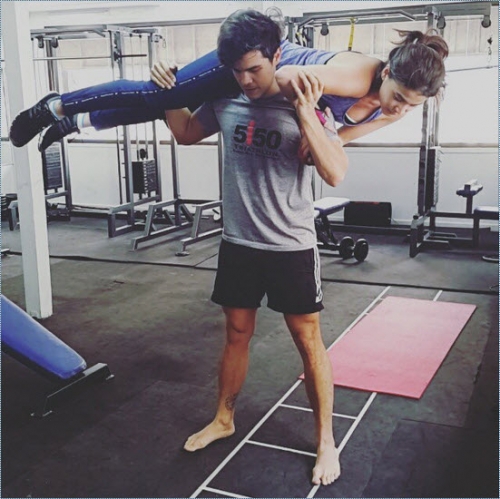 You have to admit it: When it comes to couples doing typical couple-y stuff together, it is hard to miss a good old Anne Curtis and Erwan Heussaff tandem. Overly publicized, yeah, but we copy Anne's gym outfits and we try Erwan's healthy recipes. They complement each other so well. While Anne is one of the busiest celebrities right now, she manages to squeeze in a quick workout on her non-busy mornings while Erwan, who is also a dedicated triathlete, cooks for her right after. And what's a couple without couple friends? This brings us to our last, and probably one of the hottest couples on the list.
Solenn Heussaf and Nico Bolzicco
@solennheussaff and @nicobolzicco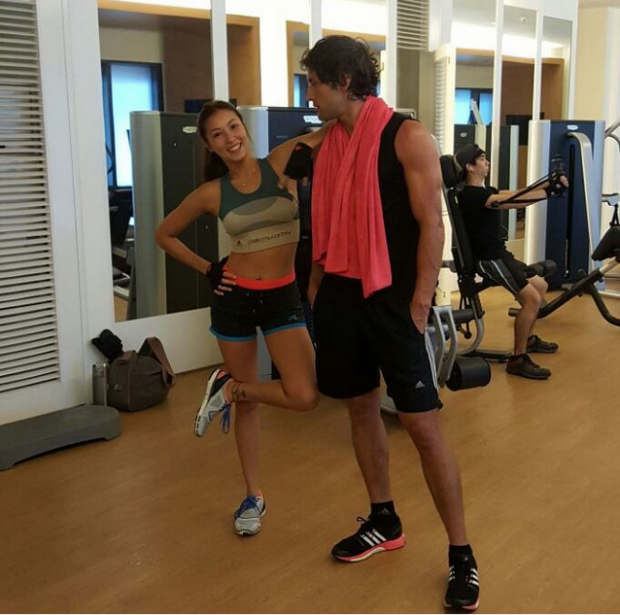 Oh, what would you pay to become Solenn Heussaff right now? Her career is at its peak, her body is amazing, and her fiancé is gorgeous. They seem to be working out at the gym every day, too, and make it appear that seeing each other's sweaty faces is okay. When not at the gym, he is out riding horses while she is, well, still taping more fitness stories on TV. Some people have it all, they say.
Art by Dorothy Guya