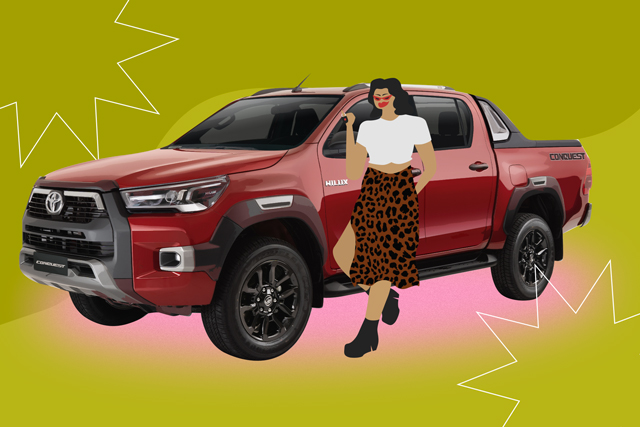 "Ah babae kasi." "Babae siguro yan." Time and time again we hear these comments made by male drivers whenever they see cars take their time maneuvering through narrow roads or tight parking spaces. Despite being meant as a joke, these statements aren't funny and we're sick and tired of them.
These stereotypes have been here for as long as cars existed. For example, being timid and unable to make quick decisions, which result in making ill-timed lane shifts or taking too long to park, are seen as typical of a "feminine" driving style. Over a decade ago, Michael L. Berger, author of "Women Drivers!: The Emergence of Folklore and Stereotypic Opinions Concerning Feminine Automotive Behavior," wrote about how the bad female driver stereotype was born. Women behind the wheel challenged the 20th century's social norm of women staying at home while men traveled outside of their houses to work, and to regain control, men created myths and stereotypes that characterized women as less skilled drivers. 
Although this stereotype did not stop women from learning how to drive, it has contributed to the gender bias against women drivers today. Saudi Arabia only legalized female drivers in 2018, while several women drivers from all over the world admitted to facing discrimination and abuse on the road. Here, a growing population of female jeepney drivers are fighting for equal opportunities with their male counterparts often bullying them on the road and not taking them seriously. 
Some people still think that men have an innate spatial ability that allows them to become more skillful drivers thanks to their testosterone levels, but that's not true and more than a little bit cisnormative. 
Women drive safer than men
Ironically, studies have revealed that women actually drive safer than men. Much of the bad female driver stereotype stems from the tendency of men to drive recklessly on the road like going above the speed limit and rudely cutting through other drivers, sadly considered a legitimate driving strategy. News flash: driving faster doesn't mean driving better. This type of behavior, unsurprisingly, leads to more people disregarding road laws and causing accidents. 
The New York Times reported that there were more male drivers than female drivers involved in road fatalities according to US government data from 2005 to 2015. A study featured in The Independent revealed that out of the 585,000 drivers in England and Wales who were accused of breaking road laws in 2017, 79 percent of them were men (it also noted that women took slightly longer to learn how to drive, not a bad thing). 
It's pretty dumb to think of driving as a contest on who's the "manliest" on the road. It should be about how you can get from one place to another in the safest way possible.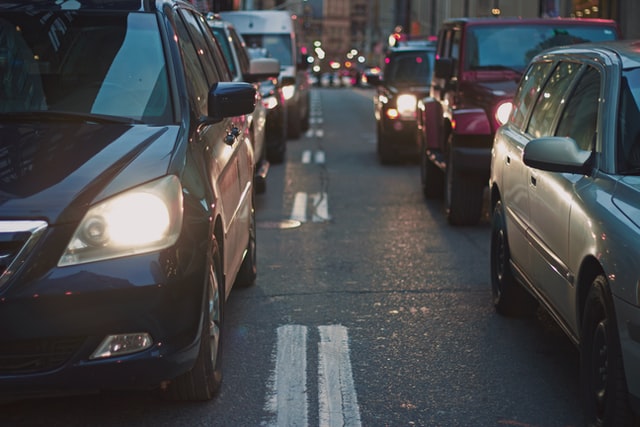 Women drive better when they're not stereotyped
Not only is the bad female driver stereotype sexist, but it can pose serious threats the longer a driver believes in them. Based on a 2015 study, researchers found that women who were reminded of the stereotype committed more mistakes and drove poorly compared to those who weren't. These mistakes include passing over a red traffic light, a delayed start and making unmotivated stops. A similar study conducted in 2007 revealed that women who were constantly told of the same stereotype in another driving simulation were more likely to crash into jaywalking pedestrians, too. If women are told that their driving skills are decided by their biology on the daily and they internalize it, their confidence behind the wheel will be affected, leading them to make unwise driving choices.
Women can drive big cars, too
Aside from the bad female driver stereotype, there's an existing notion that only men can manage big cars like vans, buses and trucks. This has led to several cases of sexism and sexual harassment experienced by women truck drivers around the world, like in India and the United States. Despite this, several women confessed that they still prefer driving vans and trucks because of their size being more convenient in carrying more things and passengers, while also allowing them to feel safer.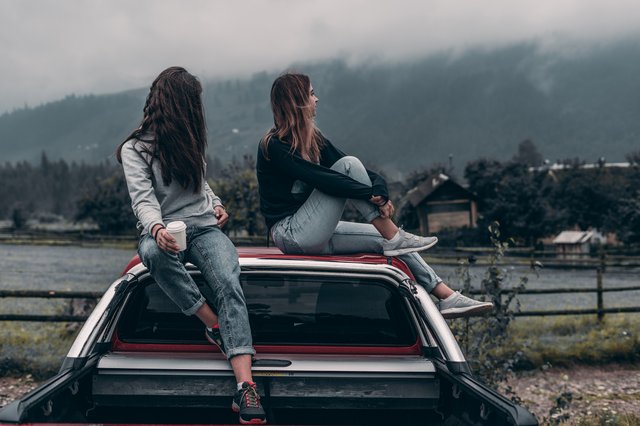 Plus, a lot of pickup trucks nowadays possess navigational features to assist drivers on various terrains that could be difficult for regular cars. Take the new Toyota Hilux and its Conquest variant, for example. Aside from having a powerful yet fuel-efficient engine, the Hilux comes with features like vehicle stability control and hill-start assist control while downhill assist control and active traction control are available with the Conquest models. These allow you to take control of the pickup truck like a regular car cruising through the city even as you take it on tricky and uneven roads like on a trip for a much-needed getaway.
The Hilux also has safety features like its SRS airbags (seven for the 4×4 Conquest A/T variant), three-point emergency locking retractor (ELR) seatbelts and anti-lock brake systems that ensure a smoother and safer stop if you need to slam on the breaks due to sudden road obstructions. And if you feel like fitting in tight spaces to park will be an issue, the Hilux contains clearance sonars and reverse cameras for the Conquest and back sonars for G grade variants to help you out.
As much as braving Metro Manila's heavy traffic and its non-existent road rules feels like a nightmare, driving is an essential means of transportation that anybody can do (given the proper license, of course). So if you need to use a pickup truck to carry heavy items or simply because it makes you feel tall and confident, own it and prove all the sexist jerks on the road wrong by driving it like a pro.
Art by Tricia Guevara
Follow Preen on Facebook, Instagram, Twitter, YouTube, and Viber
Related Stories:
Bi woman offering safe car rides for queer folk found dead
Lifting the driving ban: What it means for Saudi women
How driving in the city feels like an intense action movie
A busy woman's guide to surviving meetings in (and out) of the city