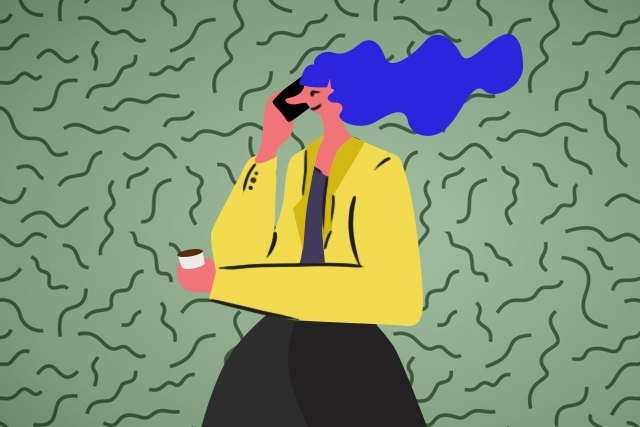 Being a working woman in 2019 is both tough and rewarding. On one hand, there are better work opportunities now. On the other hand, many women are still expected to juggle their careers with their responsibilities at home.
According to a 2018 McKinsey Report on gender equality in the workplace, women still take on most household and familial duties. If they have kids, women are also expected to take care of them. There are now laws like the Expanded Maternity Leave Act in the Philippines, which gives women the chance to be with their babies without worrying about work.
Although such laws can help working women, there are still many other factors that make their everyday routine stressful. . They have to worry about their hectic schedules, meeting with colleagues in different places, dealing with Metro Manila traffic, and so on. We did mention it's tough, but there are ways to make the work week less stressful. 
Planners are lifesavers
Anotheryear is coming up and several 2020 planners are already out. It's time you get one and start filling it out with your future plans and upcoming meetings in January. If you're not the type to keep a planner, you can also download an app to organize your life. Hopefully this will help you keep track of your work and personal activities.
Keep your energy up
As much as we love coffee, there are also other ways to keep you energized throughout the day. You can try working out in the morning to boost energy and reduce fatigue, and also eat a hearty breakfast before leaving home. You can also check out our list of non-caffeine solutions to keep yourself awake at work.
Prepare in advance
Do you have a meeting coming up? Finish that deck a day ahead to avoid panic on the day of your presentation. You can also take down notes on index cards if needed. This is also a reminder to not procrastinate when it comes to  important tasks and allot enough time to finish them. That way, you can enjoy some me-time and not worry about work on your days off.
Get to your meetings, stat!
Let's face it, meetings don't always happen in the office. Sometimes you have to travel to another city to meet up with clients, other times you go on out-of-town trips. This is why many women rely on cars like the Toyota Corolla Altis to get around, especially when they're carrying so many things (their handbag, a laptop bag, and so much more).
If you're currently on the hunt for a vehicle, the Altis now comes in a new design under the Toyota New Global Architecture (TNGA) platform. This means that it has improved agility, stability, and visibility. The first two features allow drivers to have better control of their driving as the improved suspension provides sharper vehicle response.
Meanwhile, better visibility means it's easier for you to drive through hectic city traffic due to the reduced cowl height, repositioned mirrors, and thinner instrument panel. (They also make your car look sleeker.) The interiors are also more comfortable for both the driver and their passengers. 
These features are perfect for getting around the city, especially when you have multiple meetings in a day. It also has enhanced safety features like seven SRS airbags, Vehicle Stability Control, and three-point Emergency Locking Retractor (ELR) seatbelts which will come in handy when you drive out of town. 
When you're not working, you can take your friends and family out on a date. Remember that it's important to spend time with them when you're not drowning in deliverables.
***
Now that we have these tips all laid out, we hope these can help every working woman out there.
For more information on the all-new Toyota Corolla Altis, visit Toyota's website and Facebook page.
IN PARTNERSHIP WITH TOYOTA
Art by Tricia Guevara
For the latest in culture, fashion, beauty, and celebrities, subscribe to our weekly newsletter here  
Follow Preen on Facebook, Instagram, Twitter, YouTube, and Viber
Related stories:
If Mother Nature was a person, she'd drive this car
You can get the shopping spree experience while buying a car
The six emotional stages of surviving a rainy work day
How driving in the city feels like an intense action movie