IN PARTNERSHIP WITH TOYOTA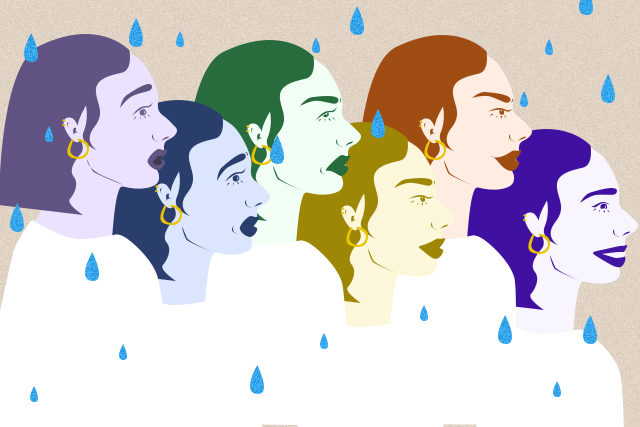 Last June, we were all still skeptical about whether the rainy season had really begun. PAGASA said it was and yet, the sun was still high up. But as the weeks progressed, the showers became more frequent and harder.
Now, a lot of us are always on the go. When we're not in the office, we're out running work errands or attending events all over the metro. There are also those who love going out with their families and friends. And admit it, you go through a wave of emotions once you see the first sign of rain before getting home.
We feel you and we've elaborated on the six emotional stages below. Hashtag #relate on everything if you must!
Stage 1: Surprise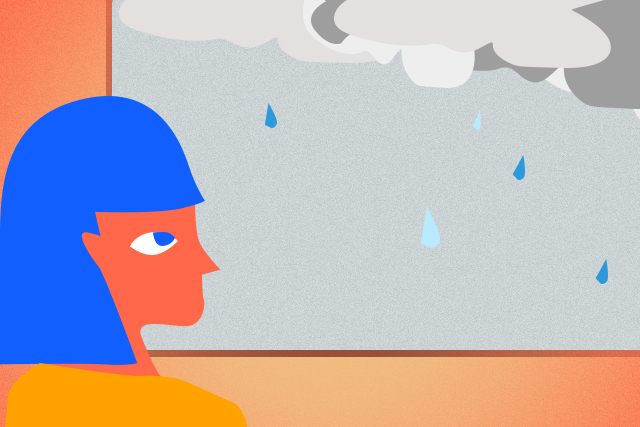 Whether you're inside the office or walking outside, the sight of dark clouds looming over you is enough to make you go "Oh no" every time. Most of the time, you know it's going to rain (we're in the Philippines and July is always rainy season), but you're still surprised to see the sky getting ready for a hard downpour.
Stage 2: Worry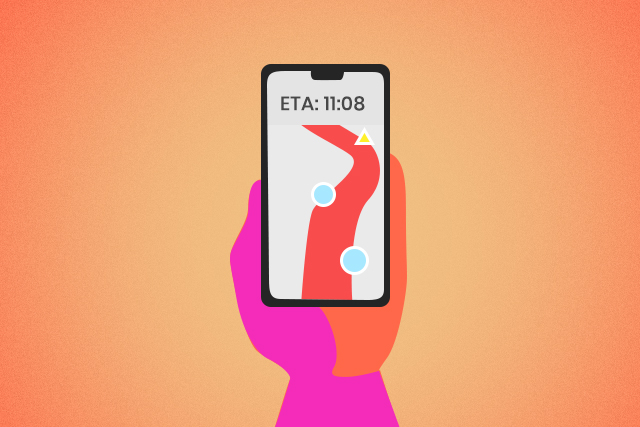 After the initial surprise, you start worrying about how you're going to get home. Are you going to pass EDSA? Does your friend/significant other/family member need a lift home too? Should you leave now to avoid the rush hour standstill? (Just writing those scenarios is already stressing us out, TBH.)
Stage 3: Annoyance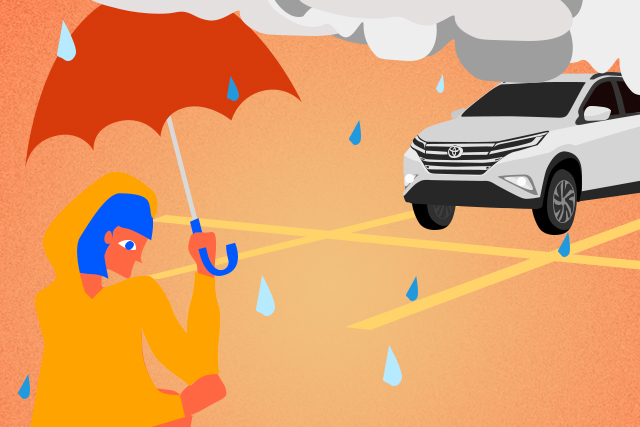 Okay, it's time to go home and you need to walk to your car. Bad news: You didn't park in a place with a roof and you have to walk in the rain to get to your spot. You take your umbrella out and wear your jacket, but you still get a little wet and you're not wearing the right kind of shoes—it's a mess. But you just have to push through because your car is sooo close!
Stage 4: Relief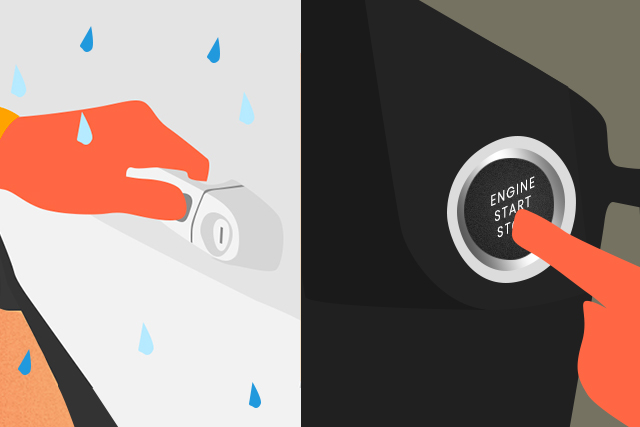 When you finally see your Toyota Rush, you can easily unlock your car because of the Smart Entry System—just press the button on the door handle so you can open (and lock) the door hassle-free. The obstacles are over and you've finally settled inside your cozy Toyota Rush SUV. The spacious car allows you to put all your bags on one of the seven seats without taking up too much space. There will still be enough for your companions to sit and plop down their stuff as well. (Take note this car is perfect for traveling because you can fit pieces of luggage in it.) 
It also has a high ground clearance of 220 mm, making it the ideal vehicle to use in case of flooding. All you need to do now is to drive and endure the upcoming rainy day traffic. Thanks to the Push Start System, you can start the car by pressing a button—no need for you to dig for your keys.
Stage 5: Determination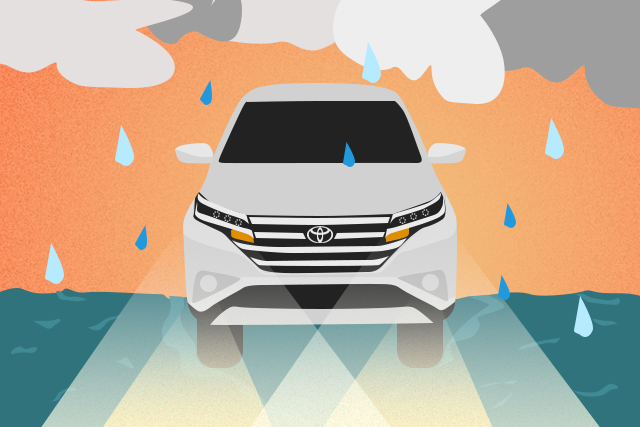 Whether you're headed home or picking someone up first, you're now focused to get to your goal. Of course, you have your LED headlamps on when it's zero visibility, and if you're driving in reverse, there's a Reverse Camera with Guide Lines to help you out. The wheels also have Traction Control to keep the car stable on slippery streets. And despite the traffic you're in, you still feel entertained thanks to your playlist playing on the Rush's 8-speaker system which you can also easily control via the 7-inch Touchscreen Audio System. In case of any accidents though, the Rush has 6 SRS Airbags that will go off upon impact. 
It's all smooth-sailing no matter how long you stay on the road. Just don't fall asleep!
Stage 6: Joy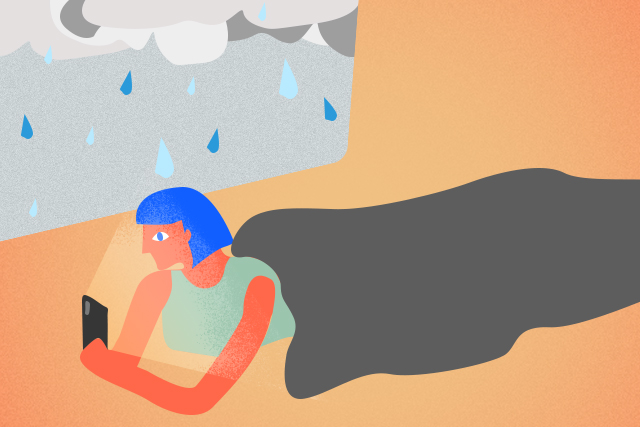 You've safely arrived to your destination! No more running with an umbrella and you can finally change out of your rain-soaked clothes. You're now free to relax in bed and prepare for another work day tomorrow—and probably go through the six stages again. (Hopefully not.)
For more information on the Toyota Rush, check out their website and Facebook page.
Art by Tricia Guevara 
For the latest in culture, fashion, beauty, and celebrities, subscribe to our weekly newsletter here  
Follow Preen on Facebook, Instagram, Twitter, YouTube, and Viber
Related stories:
Don't let the rain dampen your clothes and health
What to remember to keep your car in tip-top shape this rainy season
Calling all couples, don't go on your next adventure without these
How driving in the city feels like an intense action movie