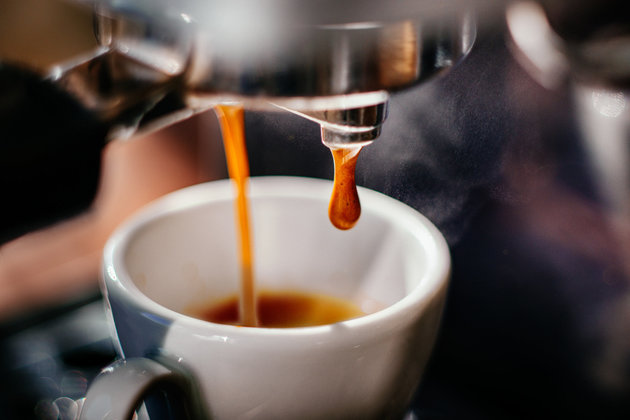 Coffee is like the elixir of life for people waking up so early in the morning for work, and those who just need an extra pick-me-up to get through their hectic day. By now, you've probably gotten out of your holiday revelry phase and dove right back into the daily grind, right? Well, let's hope you have. If not, you may need some help with keeping awake and giddy at work. But here's the catch: There's no coffee involved.
However, before you cry "Blasphemy!" and raise pitchforks, think of how many cups of coffee you've drank in a lifetime and how it can affect your health eventually. This is also useful for those who are not exactly coffee drinkers by choice, or for medical reasons such as hyperacidity.
So here's to ditching that coffee-dependent habit, and to hopefully curb the obsession with it ,with these non-caffeine alternatives.
#1 Tea
Tea is the closest thing you'll get to drinking coffee considering that they are both breakfast staples in different parts of the world.There's a variety of them for every occasion, along with an array of benefits for your health needs. Aside from the ever-popular green tea and black tea, which also contain traces of caffeine, you can also brew up chai, peppermint, licorice, and Siberian ginseng tea for that much-needed perk.
#2 Apples
Yes, it doesn't just keep away doctors—apparently eating an apple (whole or in slices) is equivalent to downing a cup of coffee because of its high sugar content which gives you a natural rush of energy. Apples are also rich in antioxidants, so they're good for you.
But if you want to cheat on the sugar intake just a little bit more, dessert apples exist too.
#3 Smoothies and juices
Similar to the apple method, blending up fruits and vegetables to craft wake-me-up breakfast smoothies and juices is a creative way to mix up a concoction of flavors for your daily vitamin and energy boost. It's important to always remember the 60% fruit, 40% vegetables ratio for the perfect healthy smoothie or juice of your liking.This is also a fool-proof way to make picky people eat (or rather, drink) their veggies.
#4 Lemon water
Drink ice cold water with squeezed lemon slices in it–simple as that. The refreshing and zesty lemon water can help rehydrate and re-energize the body, as well as help with cutting down the coffee cravings. This can also be an effective detox agent for fitness enthusiasts out there. But if you're not up to the taste of lemon water, or you're one of those people who have unwavering skepticism towards it, just drinking plenty of water daily can help wake you up.
#5 Exercise
No, you don't need to bust out the heavy duty equipment for this. Keeping your body active in the morning by doing activities like walking or yoga can help fight stress and fatigue so you can start your day feeling fresh and renewed.
Photo courtesy of The Huffington Post