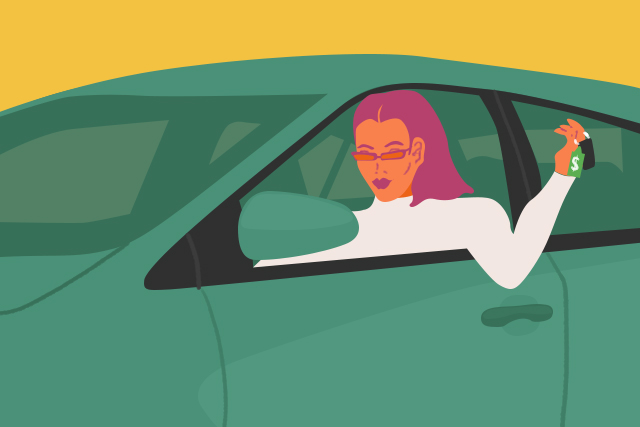 Though we hardly need to make a case for car customization, we get why not a lot of people do it: Buying a car is already quite costly in itself, which is why we tend to settle on however they look upon purchase and don't bother personalizing them afterwards. But think about it like you would a shopping spree—there are discounts, promo bundles, and bargains that can make the whole experience less daunting. If you knew where to look, that is. When you're hunting for, say, an outfit for the holidays, you can score more at a mall sale. Here's a quick guide on how to approach car customization like you would when you're on a shopping spree:
Bundles
Promo bundles automobile companies offer are like bundles you see while shopping on sale. With bundles, you can get multiple clothing items at the price of one. For car promos, it could include a discount on your purchase, free accessories for your car, free repairs for some period, or extended warranty. Promos that let you get multiple deals out of a single purchase are even better.
Mix and match
Much like when you purchase an outfit for yourself, you can also dress up your wheels according to your preferences. If shopping for an outfit lets you have full control over your look, accessorizing your car can also make it more personal. Some car promo bundles offer free accessories you can use to style your car's exterior. You can make your car look like a sports car by installing an aero kit, which may include bumpers, hoods, and fenders, among others. You can also make driving more comfortable by having well-designed wheels, better headlights, and a security camera for your safety.
Warranty
When buying expensive gadgets, watches, or jewelry, it's important to make sure you're insured for as long as possible. Brands that offer technical support and maintenance service are always the better choice. The same goes for cars. The longer the warranty period, the better, as you won't need to spend much on repairs.
Discounts
Getting quality items on a deal on your shopping sprees may probably be the best feeling in the world. It's the same thing with cars—if you can get cash discounts that drastically cut your expenses or with zero downpayment offerings, then it can be particularly fulfilling, especially since the costs that come with being a car owner.
The new Toyota Vios XLE, which will be released this weekend (Dec. 8-9), offers two exciting bundles that come with their purchase of the Vios XLE. The first choice gives you up to P40,000 worth of accessory options to tailor your Vios XLE's interiors and exterior and improve your driving experience. To make this bundle option even better, it also comes with a P35,000 cash discount.
The other bundle may be just as good, as it allows you to take home the new Vios XLE with zero downpayment.
Both options also come with a five-year extended warranty and free preventive maintenance service for up to 20,000 kilometers. With all these perks, owning and customizing a car has just become more affordable.
Now, you can go around town with a car you're sure fits your fashion and driving style. People won't even know you got it on a deal.
For more information, visit Toyota's website and Facebook page.
IN PARTNERSHIP WITH TOYOTA
Art by Tricia Guevara
For the latest in culture, fashion, beauty, and celebrities, subscribe to our weekly newsletter here  
Follow Preen on Facebook, Instagram, Twitter, YouTube, and Viber
Related stories:
On kissing retail therapy good-bye and giving self-care a shot
Shopping for the right reasons: Products supporting mental health awareness
The six emotional stages of surviving a rainy work day
Calling all couples, don't go on your next adventure without these