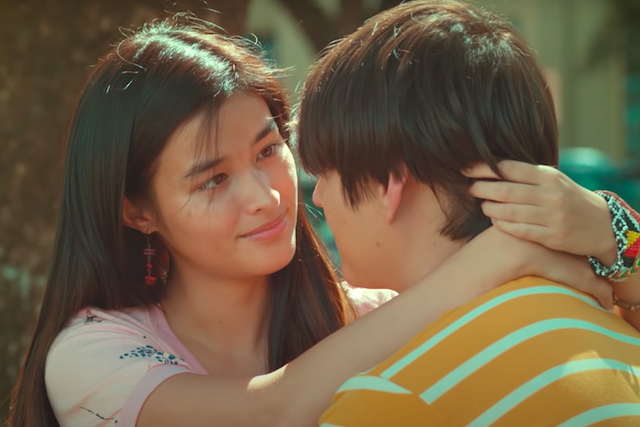 It's time to reunite with your favorite iska, Tin Lazaro. Yes, LizQuens, Antoinette Jadaone's "Alone/Together" is available on Netflix starting today. 
In case you missed its cinema run, here's a lowdown: The romantic drama follows the story of Tin (Liza Soberano), a University of the Philippines Art Studies major, who meets Raf Toledo (Enrique Gil), a University of Santo Tomas Biology student, during her part-time gig as a guide at The Philippine National Museum. They fall in love (while Eraserheads songs play in the background) but a complication looms in the horizon: graduation. Raf isn't able to graduate on time and proposes to Tin, who's facing her own problems at her first job, to avoid losing her (yikes). Five years later, they meet again and feelings resurface…while they're both dating someone else. 
It's a juicy emotional ride which is exactly what we're signing up for. Check out the fan theories that circulated before the movie's box office release. Did Raf pass away, as indicated by Tin's black dress? You'll have to find out for yourself. Either way, prepare for the waterworks. 
Soberano made headlines in October for standing up for women's rights and filing a criminal complaint against a netizen who made a rape remark against her. Seeing how our fave has been using her platform for good has only made us hungry for more Liza content. Yes, the whole barkada will be streaming.
Photo screengrabbed from the "Alone/Together" trailer
Follow Preen on Facebook, Instagram, Twitter, YouTube and Viber
Related Stories:
Liza Soberano, of all people, gets red-tagged by a military official
A collab that's so 2020—Liza Soberano x Gabriela Youth
Rape isn't a joke—Liza Soberano files a case against a netizen
#LizQuen is real and this is how fans are reacting