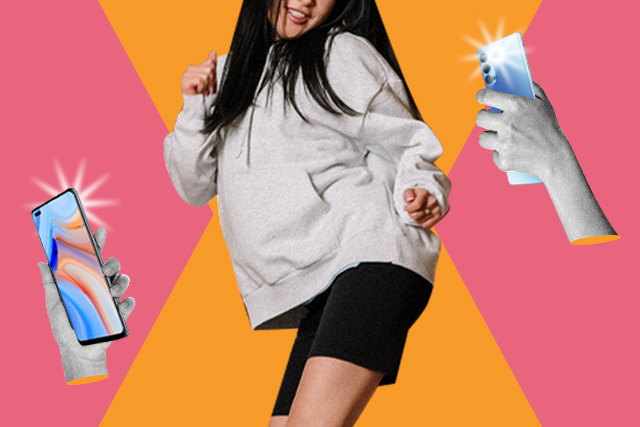 We all know how much the Hallyu Wave has taken over the world. And while it has been around since the early '90s, let's credit third to fourth generation K-pop idols for coming up with gimmicks like light sticks, fan chants and other merch. Since the pandemic has kept us from going out to interact with our beloved idols, K-pop companies have been using social media platforms like VLive, WeVerse and TikTok to reach out to fans stuck at home. 
Tiktok may not have given us a direct connection, but it's still full of fun challenges that K-pop idols have initiated for their fans. Many fans too have gone all out with their TikTok productions to get their idols to notice them. 
If you're wondering how to up your TikTok game before tagging your faves, here are a few tips:
Practice makes perfect
Just like your no-cheat zone online tests, you can't just go into battle without being prepared. K-pop idols train for months before they release a new comeback, and it shows in their flawless dance moves and amazing stage presence. Before filming your TikTok video, take the time to practice your dance moves until you feel confident enough to do the routine perfectly.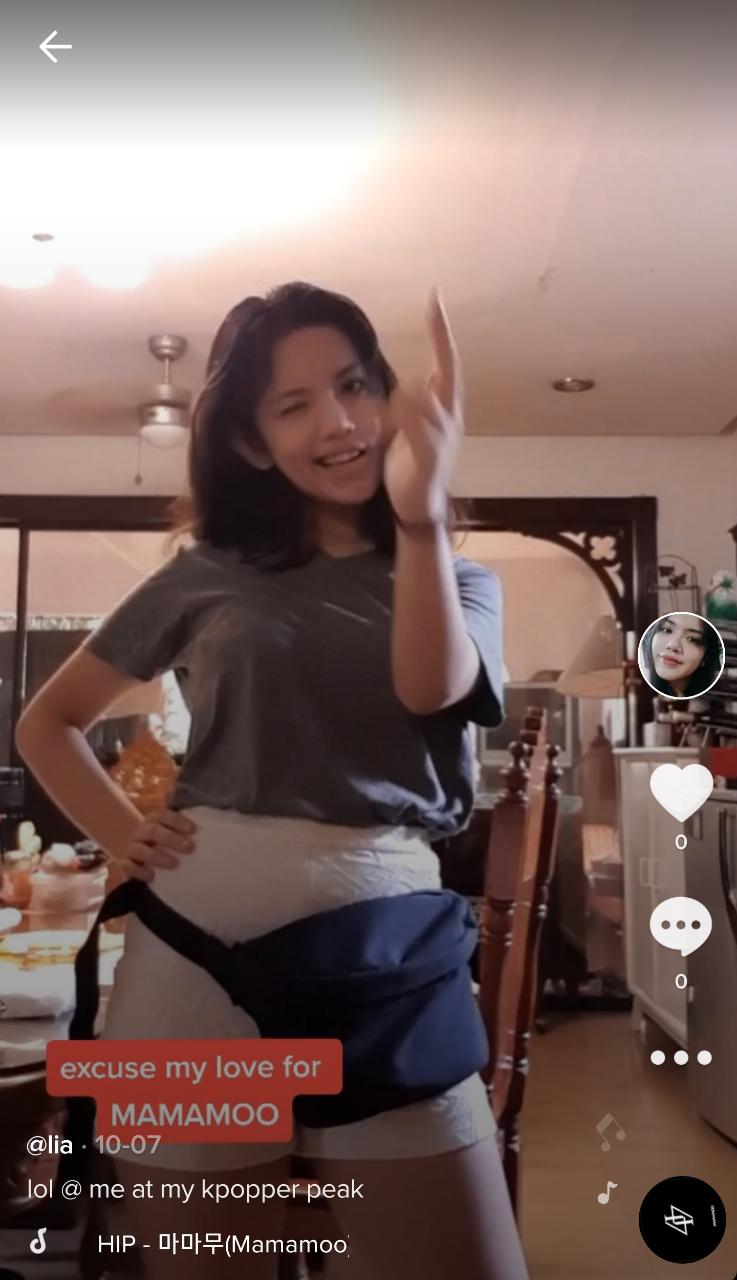 It's not just the dance moves that you need to practice. Record yourself while practicing—you need to work on what you actually look like while dancing, too. Doing this also shows how much of your moves aren't in-frame, which is something you need to perfect ahead of time (the best dance moves are wasted if no one can see them, after all).
So far, I've been using a tripod to record my moves. To control the music I'm dancing to via remote, I've been using an OPPO Watch W6 which seamlessly syncs up to Spotify and Deezer, making it easier for me to rewind or skip to the parts I'm learning. Its built-in HeyTap Health app also keeps track of how long I've been dancing, my heartbeat rate and the calories I've burned so I'd know just how efficient my workout is. Plus, with the Water Drink Reminder, the OPPO Watch W6 prompts me when it's time to hydrate.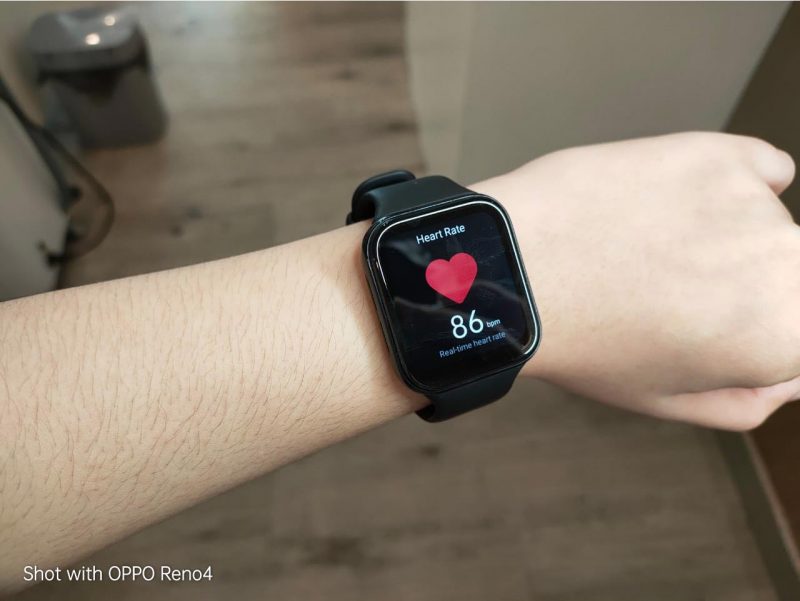 Let's set the stage
Okay, you nailed the choreo. What next? Well, you can't really give it your all if you're confined in a really cramped space. It's best to look for a room free from clutter so you won't accidentally kick something or trip over some wires while dancing. 
A clutter-free environment also allows you to execute exaggerated dance moves and make it look like one of those dance practice videos they post on YouTube. (I'm still dreaming of my own 1Million Dance Studio room.)
What's a good video without good lighting? While you may have a solid outfit, beautiful makeup and a bomb-ass choreo, they're useless in a really dark place. 
Don't get me wrong; there's no need to buy a really expensive ring light. You should take note of what's called blue and magic hours. These are the ideal times to shoot, because even if the sun isn't visible, the sky remains colorful. Blue hours are about an hour before sunrise and an hour after sunset, while magic hours are the opposite.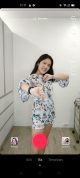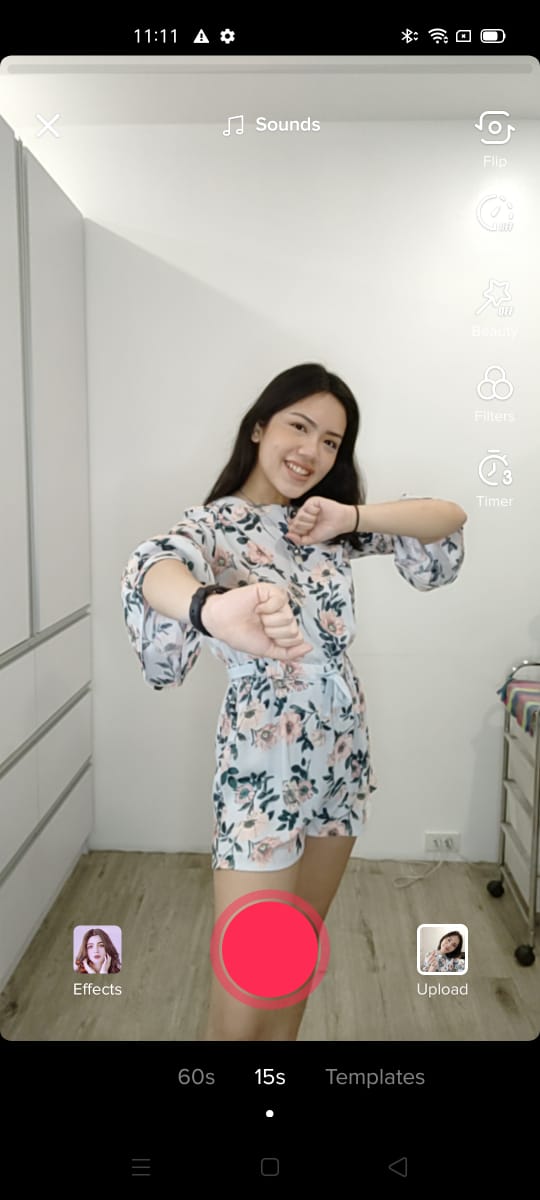 Lights, camera… TikTok
I'm not telling you to buy a DSLR camera, but investing in a phone with a great camera would amp up your video's quality. I personally recommend the OPPO Reno4 because its 32mp selfie cam doesn't make you feel like you take up too much screen space. And if you really can't find a place with good lighting, this phone can help you enhance the brightness of your shots (both video and still photos).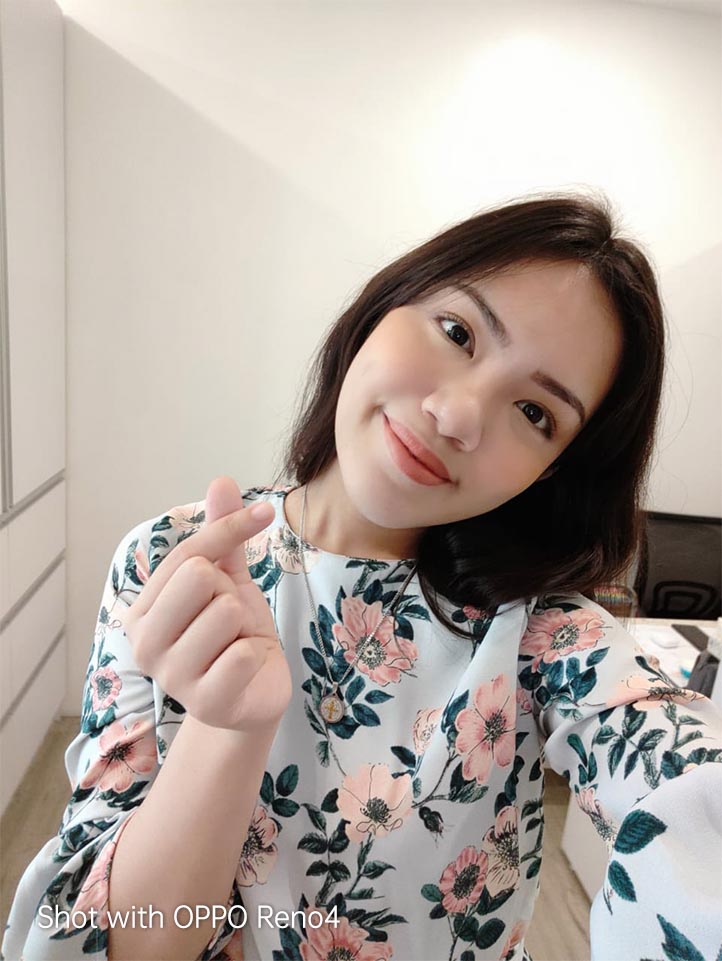 It's also packed with a wide range of creative camera features to make sure your TikTok videos stand out, including the AI Color Portrait Mode, which mutes the background hues while leaving the main subject in full color; the Ultra Steady Video that's perfect to capture your big movements, and the famed 960fps AI Slow-Motion which records crisp videos even at the slowest speed.
OPPO also integrated its OSIE (OPPO Screen Image Engine) technology into the Reno4, and this makes use of AI to enhance your viewing experience on social media apps like TikTok and Instagram by making the pictures clearer.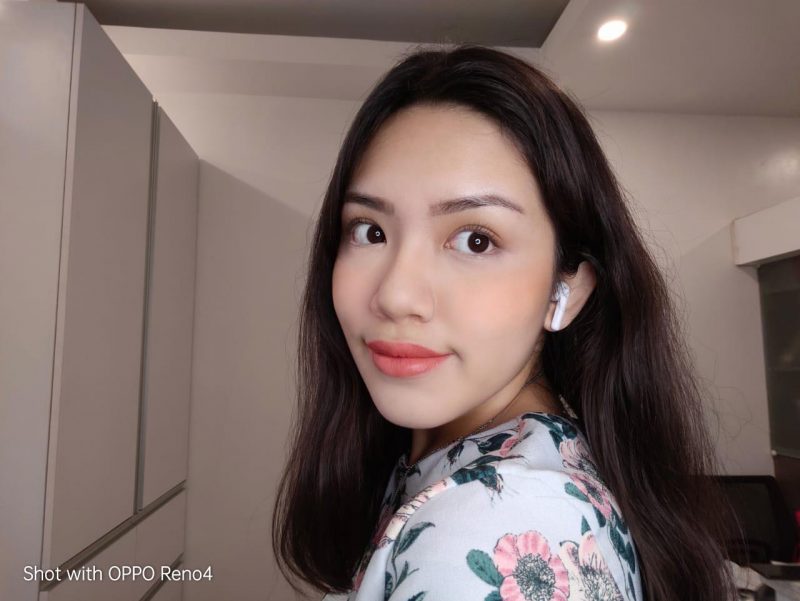 The phone is also easily paired with the OPPO W51 wireless earbuds (it has a noise-canceling feature and uses Bluetooth 5.0 technology) which help you dance to the songs even if your phone is on a tripod. Why let mom making chismis with her amigas ruin our video, right? The earbuds have a 15-minute charging for nine hours' use, so you don't have to worry about them suddenly losing power and disconnecting in the middle of your routine.
It takes real effort to make amazing TikTok videos that are K-pop idol quality. But while we may not have a big team like our idols do, we can still find ways to stand out and express ourselves. Now, you're ready to go forth and share your TikTok videos with your followers and show #ClearlyTheBestYou. You never know, you may be featured in your idol's official account or—if they're generous enough—get a chance to meet them.
Grab your own OPPO Reno4 for P18,990, and IoT products such as OPPO Watch W6 for P12,990 and W51 wireless earphones for P3,690. All are available in OPPO concept stores, official dealer partners, and exclusive e-commerce partners. For more information, visit OPPO's official website at www.oppo.com/ph, or its official Facebook page at OPPO Philippines.
Art by Tricia Guevara
Follow Preen on Facebook, Instagram, Twitter, YouTube, and Viber
Related Stories:
Get schooled on national issues with this TikTok trend
The women on TikTok you should waste hours watching
My mom got into K-pop 'cause I won't shut up about it
Preen Playlist: Kpop hits that'll boost your girl power