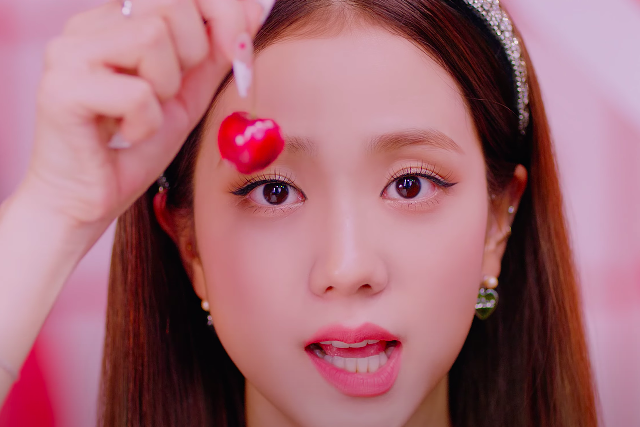 On today's episode of people thinking English is the dominant language, a Twitter user pointed out Blackpink Jisoo's accent when speaking English. #ProtectJISOO and #XenophobiaIsNotAJoke started trending on Twitter after fans of Blackpink's Jisoo found multiple users making fun of the idol's accent when speaking English. Aside from calling out these posts for being xenophobic, the fans also showed their love for their multilingual unnie.
Jisoo understands over three languages including Korean, English and Chinese. Although she can't speak the latter two perfectly, it's still a great feat since it's not easy to learn a different language, especially since she didn't have to in the first place. 
According to some tweets that supported Blackpink's visual and eldest member, many internationals have been pressuring Jisoo to "learn" English. They would often compare her to bandmates Jennie, Lisa and Rose since the three have a better grasp of the language.
However, it wouldn't be a fair comparison. Even if Jennie and Rose are both Korean, they studied in English-speaking countries and have lived there for most of their childhood. Their learning of the language was necessary for them to communicate well with the locals. Meanwhile, Lisa was already learning English way before she auditioned for YG.
This is not the first time Jisoo was criticized for her English speaking skills. Around that time when Blackpink guested on "The Late Night Show with James Corden," she was made fun of for saying "I'm not scary" when she meant "I'm not scared" during the Flinch segment.
Jisoo has achieved quite a lot compared to the average Korean youngster. She debuted as part of a now globally loved girl group when she was just 21. Apart from being the lead vocalist and visual of Blackpink, she's also been doing some acting projects on the side. She has an upcoming lead role in a drama produced by SKY Castle. 
Hopefully international fans would give our lovable and funny unnie a break. Apart from correcting the xenophobia, we have to understand that Jisoo doesn't owe us anything, and that our support doesn't have to be based on her ability (or inability) to speak other languages well.
Photo screengrabbed from the "Ice Cream" MV
Follow Preen on Facebook, Instagram, Twitter, YouTube, and Viber
Related Stories:
We can't stop thinking about Blackpink's latest commercial
The reactions to Blackpink's 'The Show' made us laugh and cry
Blackpink joins the Globe family and we're screaming
Blackpink's Jisoo is making her small screen debut soon