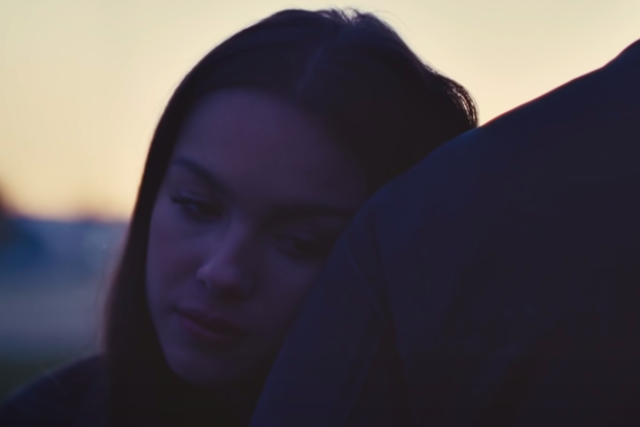 "And I just can't imagine how you could be so okay now that I'm gone." 
Anyone who went through a tough breakup could really feel those lyrics messing up with their emotions. Thought you got over it? Let's bring those feelings back—or at least that's what I think Olivia Rodrigo intended.
Rodrigo's song "Drivers License" just topped the Billboard Top 100 chart last night. According to Billboard, the success comes just after a week of the song's release. Talk about virality, right?  
"…[M]ost of the world can relate to a breakup — so it's just a relatable song, as well. But you layer in the drama, you layer in just a really active fanbase, and you get this snowball effect," Spotify's Global Hits lead Becky Bass says to Billboard.
The music publication said that Rodrigo first broke through for being in Disney+'s "High School Musical: The Musical: The Series." BTW just like "High School Musical" alum Vanessa Hudgens, Rodrigo is part-Filipino. In an old interview for Asian Pacific Heritage Month on Disney Channel back in 2017, she confessed that she's indeed of Filipino heritage since her great grandfather immigrated to the United States many years ago. Her father grew up in a Tagalog-speaking household so she was immersed in our culture and is even a huge fan of lumpia.
Hopefully Rodrigo's dad taught her what marupok means because that's what "Drivers License" made us feel.
Photo screengrabbed from the "Drivers License" MV
Follow Preen on Facebook, Instagram, Twitter, YouTube, and Viber
Related Stories:
BTS lights up the Billboard Hot 100 like 'Dynamite'
Mariah Carey's 'All I Want For Christmas' finally tops Billboard Hot 100
BTS is the new record holder of Billboard's Social 50
Taylor Swift breaks a Billboard record with 'Willow' and 'Evermore' and we couldn't be prouder