Art has often been used as a medium to comfort the disturbed and disturb the comfortable. Not only can it make a statement, but it can also create a ripple effect in society.
Last July 26, ahead of the State of the Nation Address (SONA) of President Rodrigo Duterte, Kabataan Partylist Rep. Sarah Elago was seen wearing a Balik Batik ensemble together with her signature sash-panawagan, a protest outfit hand-painted by student artist Albert Raqueño.
The 22-year-old visual communication student said that the inspiration of this year's protest sash was the rights and welfare of the Filipino people. "It represents the youth and people's demands during the circumstances caused by the pandemic in addition to KPL's celebration of two decades of championing education and health for all," Raqueño told Preen.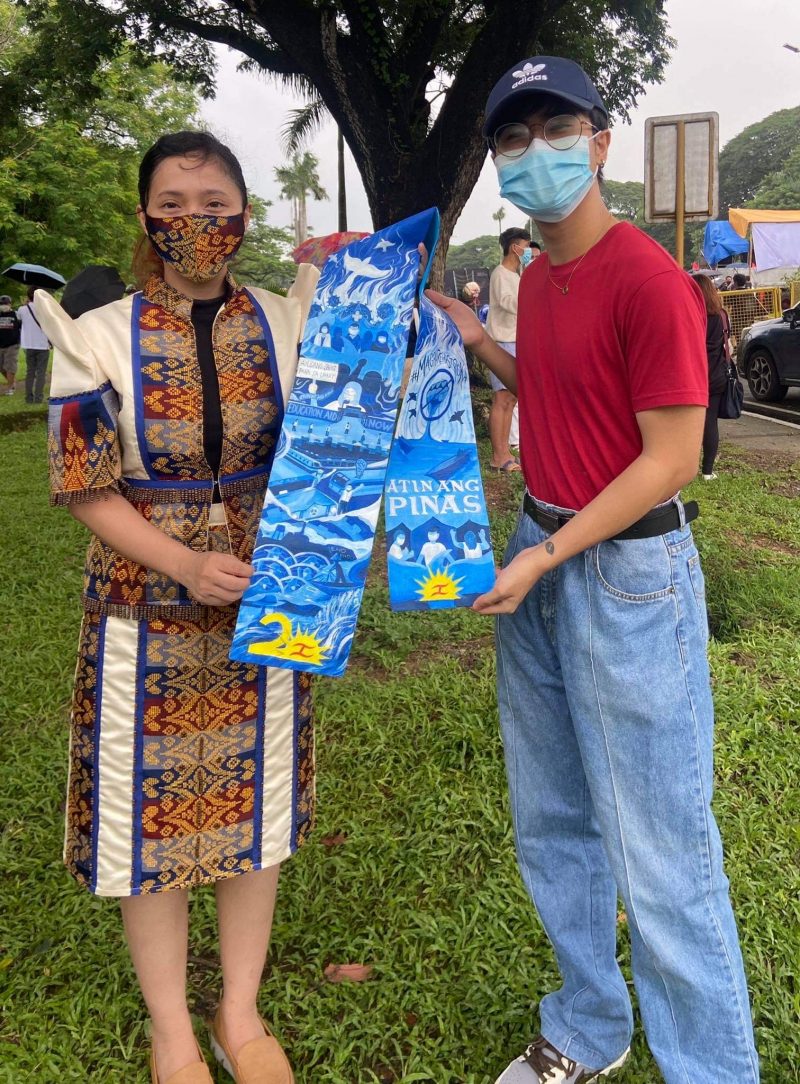 Balik Batik, a local shop that custom-made the blouse-and-skirt terno for Elago, said on Twitter that the ensemble features the inaul fabric of Cotabato with patterns called "reyna ng puso." Rep. Sarah Elago was spotted wearing the outfit with a matching face mask, which displays the colors of the Philippine flag. 
But all eyes were focused on the protest sash that Raqueño made, which stood out because of its bright blue hues. The student artist said that making the sash was a collective effort, and Elago also took part in coming up with it. Blue, the signature color of Kabataan Partylist, was chosen to symbolize hope: "Langit sa pagsibol ng araw."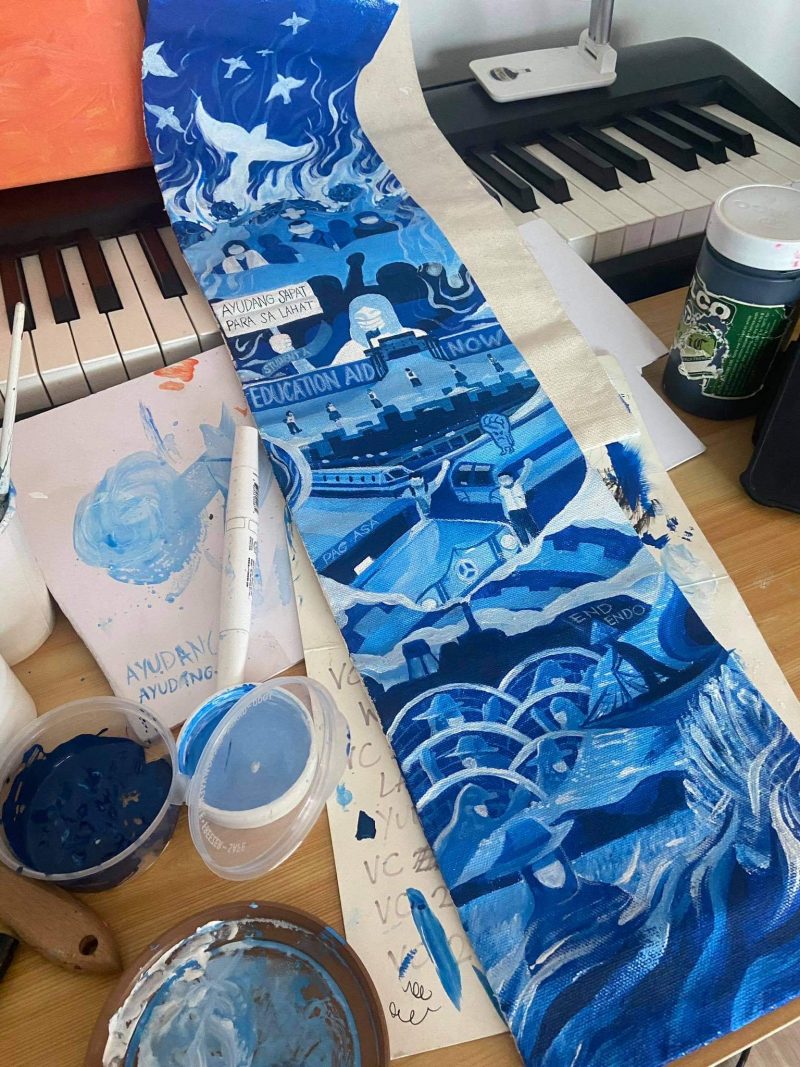 When asked about his favorite part of the sash, Raqueño said that it was the one near the bottom that depicts Filipino workers. "It is a homage to 'Kalbaryo ng Anak Pawis,' a tribute to my late professor, social realist painter and printmaker, and people's artist, Neil Doloricon."
Raqueño also mentioned that the sash-panawagan of Kabataan partylist has been a tradition over the years, and was originally headed by Selo Villanueva, a graphic designer from AlterMidya who passed on the responsibility to him this year. The student artist reiterated that during these trying times, it is vital to show solidarity with the masses and let their demands be heard. "Real progress includes everyone, including our marginalized sectors. Napakahalagang tumindig para umangat tayong lahat," Raqueño said.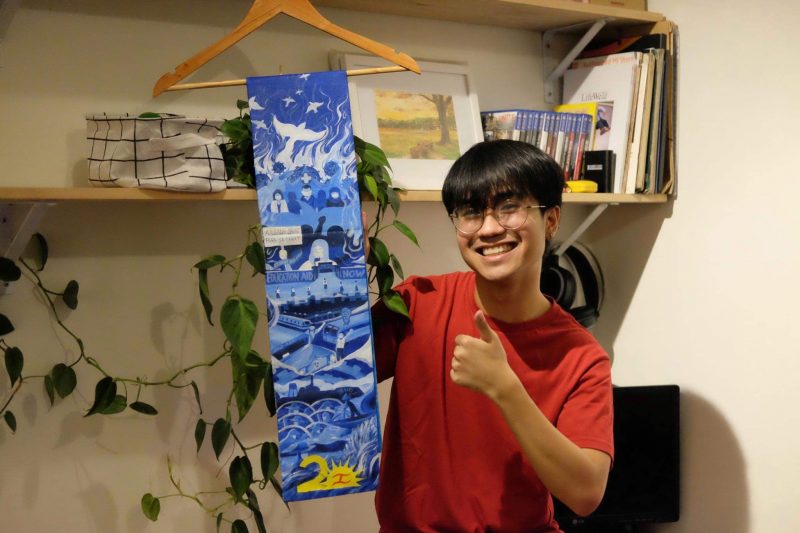 He added that through protest art, we can address the concerns of the people, especially the plight of the masses. "It has long been one of the best means of communication to depict reality, amplify our voices, and give a message of hope, especially to the many different sectors outside of our bubble," the artist explained.
Raqueño urges his fellow artists to not be afraid to voice out their opinions and show their solidarity with fellow Filipinos. "During these very moments, these tough times, it's important to aim for progress and to be on the right side of history. If you find yourself confused or hesitant, just remember to ask yourself the question: Para kanino?"
Photos by Albert Raqueño
Follow Preen on Facebook, Instagram, Twitter, YouTube and Viber