The year has been both unbearably long and surprisingly short. While a lot of us are still processing 2020, 2022 is already fast approaching. We had to cope with a lot of changes. But at least we could still count on K-dramas and K-pop to entertain and help us forget some of our worries at the end of exhausting days.
Here's a round-up of the top K-drama and K-pop releases that dominated our 2021. Let's see if your favorites are the same as ours. We'll start off with the K-drama series that had us hooked and on the edge of our seats.
5. "Vincenzo"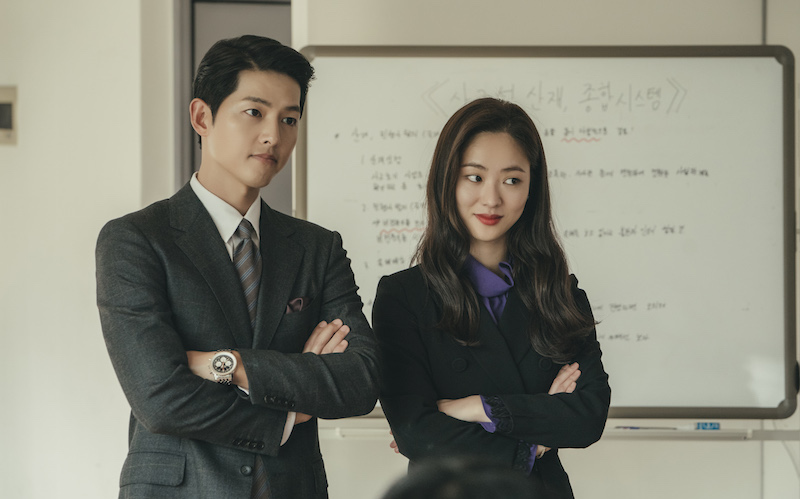 Song Joong-ki was back to stealing hearts this year as anti-hero Vincenzo Cassano. Vincenzo is a ruthless lawyer and consigliere for the Italian mafia run by his adoptive father Don Fabio. The don's son takes over after their  father's death and attempts to kill Vincenzo—who flees to South Korea and hatches a plan to recover some gold.
The series offers fight scenes, a look into corruption, and a show of luxury (CGI or not) that's typical for Italian mob narratives. However, it blends all of these with K-drama humor and romance that made the vicious Vincenzo a guy you could probably root for. Not gonna lie, seeing Vincenzo and lawyer Hong Cha-young look good in suits and bring down a conglomerate was enough to keep us interested.
4. "Nevertheless"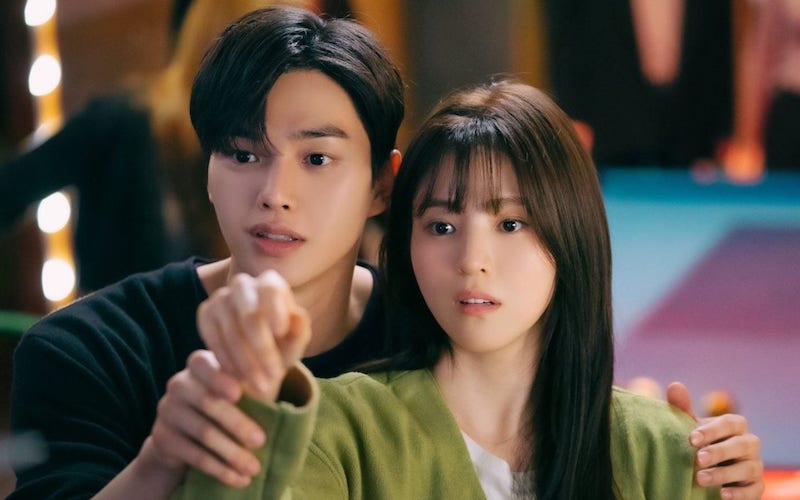 If there was a show that we hated to love and loved to hate, it would be "Nevertheless." It follows the frankly toxic romance between college art students Yoo Na-bi (Han So-hee) and Park Jae-eon (Song Kang). Na-bi doesn't want to believe in love because she was violated and cheated on by her ex-boyfriend slash ex-professor. That is, until she meets the intoxicating human red flag Jae-eon who doesn't believe in monogamy.
The show portrays dating realistically, but we couldn't help but feel disappointed by the ending. Despite that, it's a must-watch for the intense chemistry between the leads and interesting sideplots like the queer romance between Yoon Sol and Seo Ji-wan.
3. "Our Beloved Summer"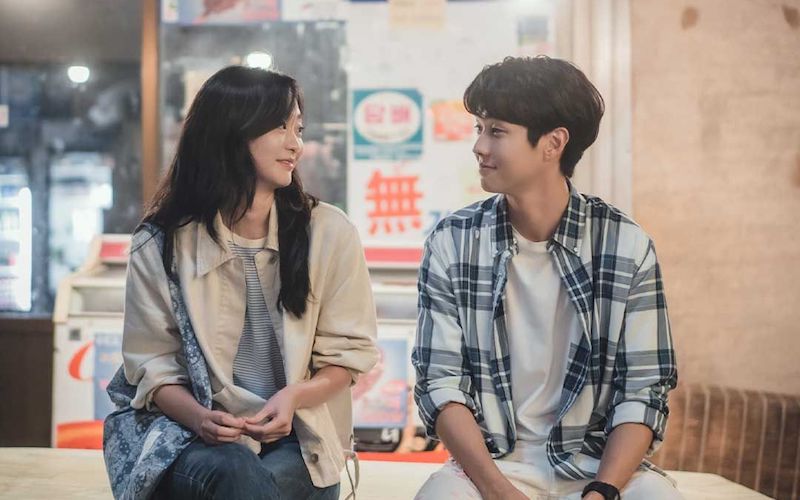 This ongoing series stars Choi Woo-shik and Kim Da-mi as bickering exes from high school who are forced to reshoot a viral documentary they starred in 10 years ago. Kook Yeon-soo is a career-oriented achiever who finds herself disillusioned as an adult, while Choi Woong is an artist with a more laid-back life philosophy who's still hurting from their breakup. Will they or won't they get back together?
Fans of the film "The Witch: Part 1. The Subversion" will be glad to see the leads reunite. Yes, they don't only look good together while battling it out with telekinetic powers. We're suckers for nostalgia with romance.
2. "Squid Game"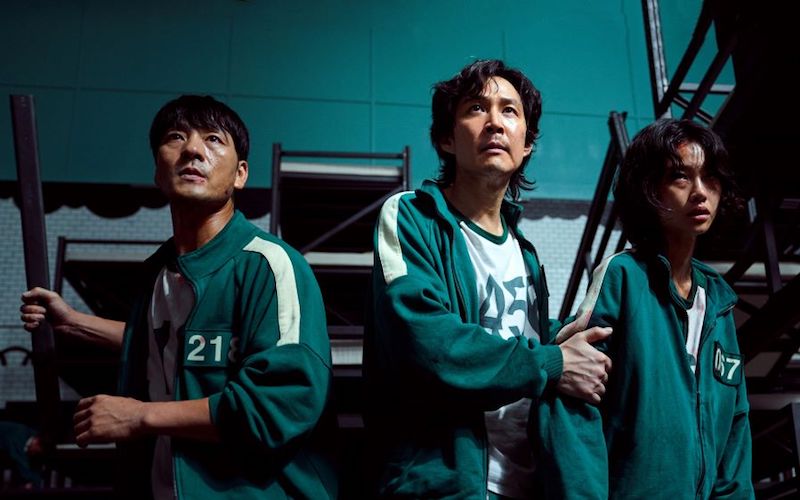 A certified global phenomenon, "Squid Game" was one of the most-watched shows in 2021. It birthed a lot of memes and had the world obsessing over cast members like seasoned actor Lee Jung-jae and newcomer Jung Ho-yeon. The premise is this: players compete in a series of children's games for a cash prize but face death when eliminated. Its commentary on capitalist society has inspired many thinkpieces and Twitter threads. But what probably drew a lot of viewers is the simple question of who would survive until the end. The showrunners wouldn't kill everyone off… would they?
A mass fight to the death may not be a brand new concept, but it makes room for interesting character studies. We only wished that the English-speaking VIPs seemed less like caricatures and that the show didn't include the "depraved gay villain" trope.
1. "Hometown Cha-Cha-Cha"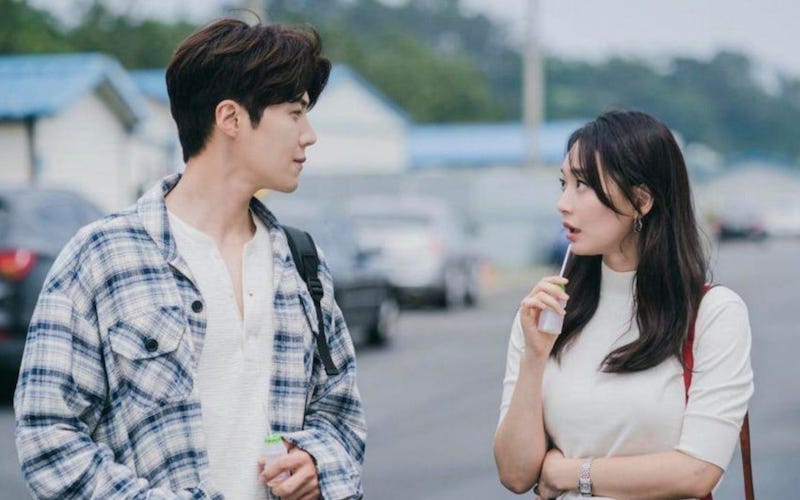 Scandal aside, "Hometown Cha-Cha-Cha" was the best K-dramedy this year. It's a feel-good story about embracing community and healing from grief. It follows dentist Yoon Hye-jin (Shin Min-a) as she moves to a quaint seaside town where she meets resident jack of all trades Hong Doo-shik (Kim Seon-ho). After their initial bickering, they soon learn that they're actually pretty similar in how deeply they care about others.
The leads are so fun to watch, but you'll find yourself deeply invested in each of the townsfolk's storylines, especially the heartbreaking mystery behind Yeo Hwa-jeong and Jang Yeong-guk's divorce.
Now, onto the best K-pop tracks of 2021. This was a lot harder to decide on since fourth-generation groups are proving to be tough competition even for top second- and third-generation artists. We also have a lot of factors to consider like technical innovation, emotional pull, creative direction, performance,  and earworm status. With that being said, here are our top picks.
Honorable mentions
We couldn't help but gather a few honorable mentions. With hip-hop track "Money" and its choreography, Blackpink's Lisa proves why she's one of the industry's top performers as well as the viral power of dance challenges. Kai's "Peaches" and Key's "Bad Love" exemplify how stunning creative direction and styling can elevate a track. If we're talking about theatricality, the performances for Hoshi's "Spider" and Taemin's "Advice" offered gorgeous moving narratives. Epik High's "Leica" and Seventeen's "Imperfect Love" both brim with emotion in different ways. In "Christmas EveL," Stray Kidz gave us a holiday song that captured in part the unique nonconformist DNA of their group.
5. "Sticker" by NCT 127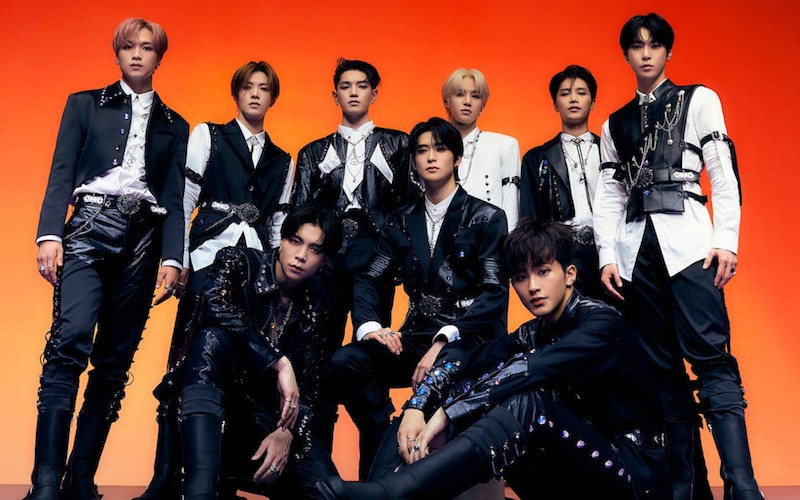 One of the most polarizing tracks this year, a number of people needed a couple of listens to "Sticker" before it grew on them. Sure, we could have chosen more straightforward tracks like NCT 127's "Dreamer," or NCT Dream's "Hello Future," or WayV's "Miracle." But five or 10 years from now, those undisputed bops probably won't come to my mind as easily as "like a stickaaa" would. Like "Cherry Bomb," it's incredibly difficult to pull off and perform because of its offbeat composition.
4. "Butter" by BTS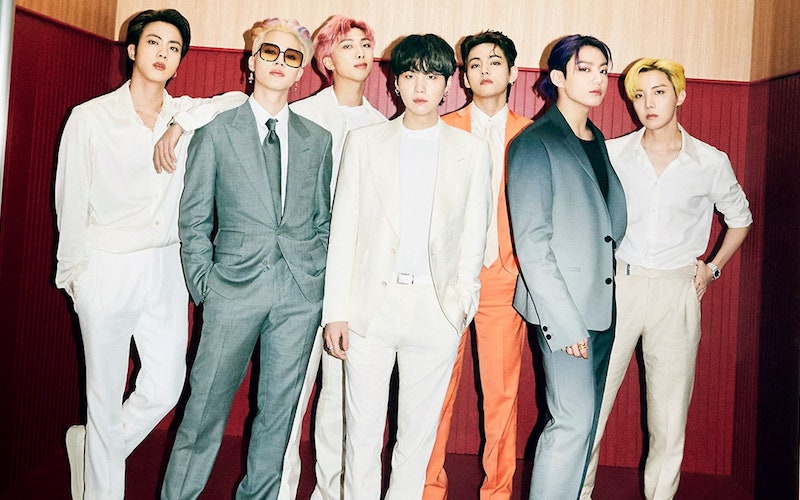 With "Butter," BTS was able to get their second Grammy nomination for Best Pop Duo/Group Performance. As it should. The track may have the most number of high-production performances for any artist this year and it earned BTS their longest no. 1 streak on the Billboard chart. It's a catchy and flashy feel-good dance anthem with a remix containing a fun verse from Megan Thee Stallion. It was made with the intention of inviting everybody, no matter what their age, to have a good time—something that's increasingly rare these days and not as easy as it sounds. It's pop to the core.
3. "0X1=LOVESONG" by TXT feat. Seori
2021 is perhaps TXT's biggest year, considering the warm reception for their sophomore album and its repackage "The Chaos Chapter: Fight or Escape." (It landed a spot on Rolling Stone's year-end album roundup.) Also known as "I Know I Love You," TXT's title track  "0X1=LOVESONG" was a welcome K-pop rock surprise. It's an emotional track paired with nostalgic visuals. In fact, the music video for its Japanese version was a nod to "Kimi No Na Wa." It's imbued with the same youthful sincerity present in  Olivia Rodrigo's releases. The track also boasts of remixes featuring Yoasobi's Ikuta Lilas and Mod Sun.
2. "Lilac" by IU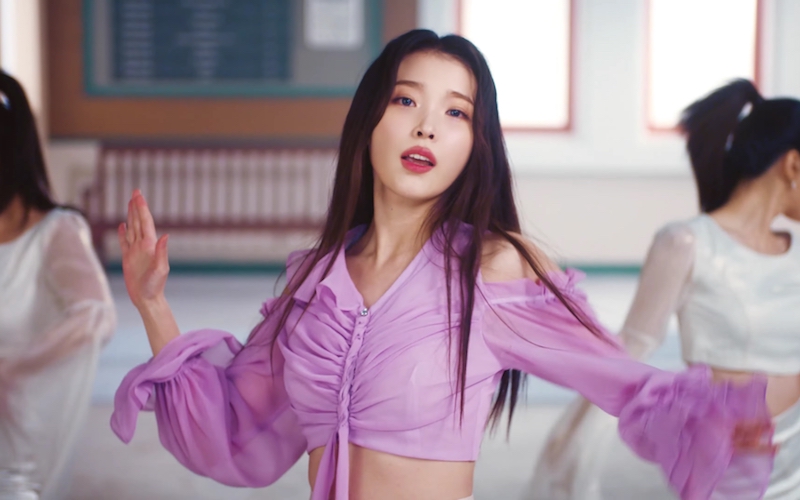 IU's fifth studio album "Lilac" holds a lot of weight for the singer as it marks her last release before she turns 30 in Korean age. The album itself is a showcase of self-written tracks in different genres with varied collaborators. The refreshing title track of the same name is a city pop-inspired track that ends an era of IU's music with a bang. She pairs her signature clear vocals with charming choreography and it's fascinating to see how much she's grown through the years. Other notable tracks in the album include groovy "Coin" with its rap verses as well as the ballad "My Sea" that contains a spine-tingling and tear-inducing high note.
1. "Next Level" by Aespa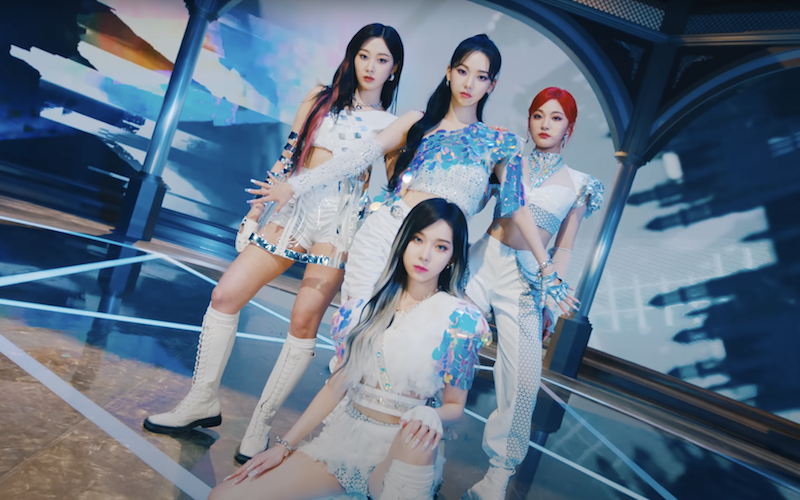 There is no question about it. Aespa's remake of the "Fast & Furious" track, "Next Level," is one of the biggest K-pop hits this year. It has an instantly iconic bass riff intro and unusual choreography showcased with dynamic camerawork. It had a number of sections that sound like they're part of different songs, but the flow rap and high notes mesh so well together that it sounds more exciting than jarring. When I think of K-pop in 2021, this song (which has become a bit of a staple in South Korean TV shows) is definitely one of the firsts that pop into my mind.
Art by Pammy Orlina
Follow Preen on Facebook, Instagram, Twitter, TikTok, YouTube, and Viber