Content warning: suicide
Four years since his death, Jonghyun remains fondly remembered by his Shinee members as well as others he left an impact on in the industry.
On Jonghyun's death anniversary on Dec. 18, Minho paid tribute to the late vocalist by sharing their last photo together on Instagram, where the singer-songwriter was decked out in a performance outfit while Minho was dressed in winter wear.
View this post on Instagram
"Miss you. My photo album is full of your pictures, but these are the last photos we took together," he wrote, as translated by NME. "Today is a day where I miss you even more. Always be healthy and happy. I will always support and love you. It's not cold today, because you're always by my side."
Another member, Key, shared a video of him and Jjong messing around with an anime filter, capturing the playful energy Jonghyun brought to the group. "I miss you! Really," he wrote in the Instagram caption.
View this post on Instagram
The next day, Key seemed to associate a dreamy snowfall scene to Jonghyun. Sharing a video of snow blanketing a balcony on Instagram, he said, "You angel you did this right?"
View this post on Instagram
Meanwhile, Red Velvet's Yeri dug up photos of her and Jonghyun from a trip together and shared them on Instagram Stories on Dec. 18. Fans believe they were taken in 2015, when Shinee and Red Velvet performed in Prague. She also showed that she was listening to his song "Shinin'," an upbeat song released posthumously in 2018 that contains the lyrics "Always be with you."
Jonghyun and Yeri were known to be close to each other, with the former sharing selfies of them on his Instagram.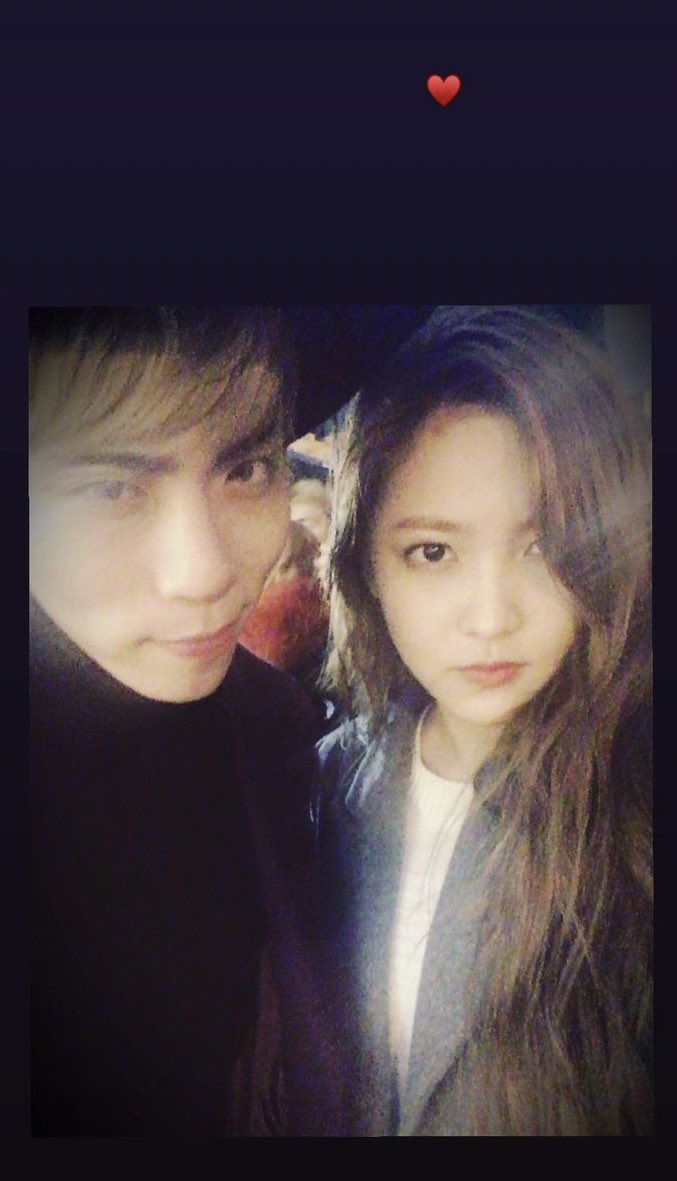 Taiwanese-American singer Amber Liu, who was a member of Shinee's sister group f(x), honored Jonghyun with a simple but meaningful message: "You worked hard, you worked really hard."
수고했어요, 정말 고생했어요.

— Amber Liu 刘逸云 (@amberliu) December 18, 2021
The statement hits hard for Shawols for a number of reasons: It seems to echo the last line from his song "End of a Day," where he sings, "You did a good job today, you worked so hard."
This sentiment was also present in a suicide note he left with his friend Nine9, which was published with permission from his family: "Just tell me I did well." For fans, what could be the most important connection is a moment between Jonghyun and a fan working at a cafe; after pouring out her struggles, he told her, "You did well today."
Kim Jong-hyun was 27 when he died in Seoul on December 18, 2017. He admitted struggling with depression in his farewell note, which sparked commentaries on the need for more attention on mental health in South Korea, especially with the immense pressure idols go through in the K-pop industry.
In the high-strung and, at times, highly manufactured K-pop scene, it was apparent that Jonghyun sought to be an original in terms of his musicality. Shortly after Shinee's 2008 debut, he and Minho co-wrote "Juliette," which garnered a handful of number one song awards. This was only a sign of things to come for Jonghyun's prolific career: his songwriting credits span records from that of IU to EXO, his Shinee member Taemin, and of course, his own solo career.
Besides his apparent gift for music, he made the rare move among idols to be open and vulnerable with fans on social media and his radio show "Blue Night." As he read out fans' hardships on the show, he also gave his own insights and candidly spoke about dealing with mental health issues.
As a testament to his creative drive, Jonghyun's mother, Lee Eun-kyung, founded the Shiny Foundation in 2018 to help young artists through scholarships and mental health support. At this year's annual Shiny Arts Festival held on May 30, Key and Minho made an appearance, while performers included those who had been close to Jonghyun, like Red Velvet's Wendy and Girls' Generation's Taeyeon.
If you or someone you know needs help, call the National Center for Mental Health hotline at 0917-899-USAP (8727); (02) 7-989-USAP; or 1553 (landline to landline, toll-free).
Header photos from Choi Minho's Instagram and Shinee's official Twitter accounts
Follow Preen on Facebook, Instagram, Twitter, YouTube and Viber
Related Stories:
The best of K-drama and K-pop in 2021
2nd gen K-pop groups are back and they're here to stay
This is how a Filipino fan got Shinee's attention on their 13th anniversary