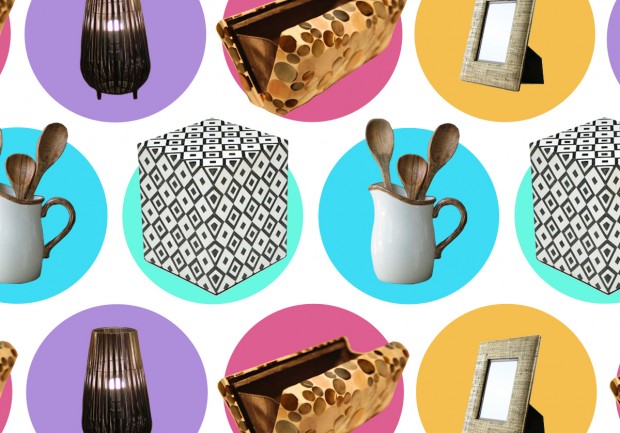 With the increasing recognition of multi-awarded industrial designer Kenneth Cobonpue worldwide and growing appreciation of homegrown Filipino artisans and craftsmen internationally, the spotlight on local furniture designers and brands are beaming brighter than ever. This has paved the way for a growth rate increasing by leaps and bounds year after year.
The local décor brands are coming in at the greatest time possible. International trends now lean towards green design with a natural feel to them—something the Philippine design aesthetic has already mastered and is actually known for. These design shops, big or small, collectively provide options not just for the international market, but also for local enthusiasts. So if you're looking for a traditional design for your home or if you're a proud supporter of our ever-growing furniture market, the best part is that they are all found right here.
Just think of it this way: The higher the demand they get for their products, more support is given to local Filipino workers involved in the actual production. So it's more than just buying that fancy rattan centerpiece for your kitchen table—it's chipping in towards a great local cause, too.
Here are some of the local furniture and home décor brands which feature pieces that are proudly Filipino-made.
Domesticity

The southern region of the Philippines, particularly the Negros area, is known for its impeccable craftsmanship and handling of delicate materials. Furniture brand Domesticity's proud artisans are actually the locals of the Gawad Kalinga San Agustin Legacy Village in Negros Occidental where a serving tray is made of pandan material, a ceramic water pitcher doubles as a vase, and a pandan bread basket is hand-made. Though traditional in nature, the brand doesn't scrimp on style. The rustic, country design aesthetic is maintained all throughout their collections. 
Domesticity. Available in select The Ramp Crossings, Tesoro's, Make Room, Bungalow 300, and National Bookstore branches. For more information and a full list of branches, visit their website.
Grassroots

With over 22 years of design experience, the handcrafted pieces of Grassroots are made of indigenous materials sourced and manufactured locally. Their expertise centers on the creation of storage boxes, frames, and home accents. A seemingly simple jewelry box is actually made of fine pandan and raffia done in houndstooth pattern, while a storage box is a patchwork of jute and leather. Frames, on the other hand, are of ribbed abaca bark material or in pandan mat. The home accent pieces include a circular weave sabutan tablet cushion and waste bins made of the same material.
Grassroots. Available at 3/F Greenbelt 5, Ayala Center, Greenbelt Drive, Makati City. For more information, visit their website and their Facebook page.
Catalina

Natural materials like shell, coco, abaca, and rattan are kings for Catalina, an exporter of home accessories worldwide. They turn these raw materials into elaborate lighting fixtures such as floor lamps and coco flower and shell chandeliers, and accent pieces like seashell mirrors and rafia stools. Their approach to design is rooted in an Asian-European aesthetic, carefully mined into masterful shapes, patterns, and a play on lighting.
Catalina. For more information, visit their website.
Prado Filipino Artisans, Inc.

Hailing all the way from Cainta, Rizal, Prado Filipino Artisans, Inc. is a world-renowned manufacturer and exporter of handcrafted home and garden décor, lighting, and fixtures. In the 61st Manila FAME held last March, they participated in the "Light and Shadow" special installation. They brought into fruition life-sized, sunflower-shaped lamps and mirrors made with carefully constructed strips of abaca. These statement pieces are actual showpieces that are handcrafted and made by their craftsmen in Rizal.
Prado Filipino Artisans, Inc. For more information, visit their Facebook page.
Bon-Ace Fashion Tools, Inc.

Bon-Ace Fashion Tools, Inc. marries Filipino and Italian ingenuity and creativity. The unlikely combination of natural materials like seashells, mother of pearl, wood, and parchment with industrial materials like stainless steel, brass, and fibers pave the way for ubiquitous home pieces to be actual works of art. This indoor furniture and furniture accessories offer a complete lifestyle brand—from resin chairs to wall fixtures, and even clutch bags.
Prado Filipino Artisans, Inc. For more information, visit their website.
Art by Dorothy Guya