"Misunderstood" is one of the words that can describe trans and gender-variant Filipinos. But it's not how we want to be defined. As an ever-evolving community, perhaps anyone's best bet in understanding these identities is simply with unwavering conviction to hear and be heard.
This love month, we wanted to highlight the journeys of local trans and gender-variant individuals to love and acceptance. We had a chat with four members of the community: trans lesbian writer and The Society of Trans Women of the Philippines (STRAP) member Veronica Litton, nonbinary/agender copywriter and musician F. Maria Regalado, bakla poet and activist March A.L., and My Transgender Date trans co-founder Maki Gingoyon. Here's how our conversation went.
Tell us a bit about how you came to terms with your SOGIE. Did being a Filipino and living here make it easier or harder for you?
March: I think that for many gender-variant Filipinos, being Filipino can be one of the most complicating factors in our journeys of self-discovery. Being Filipino definitely complicated my own, but I wouldn't use words like "harder or easier" to describe the relationship between being Filipino and being queer. I went from first labeling myself as gay, then as nonbinary, before finally realizing the limits of Western labels like those, and that what best described me was the simple, true, and Filipino word "bakla."
"We live in a society where we feel either totally freakish and undesirable on one end, or flat out fetishized or hypersexualized on the other."
Being Filipino and being queer is complicated and nearly paradoxical—Filipinos both celebrate and yet devalue bakla and tomboys; we are both normalized and yet still othered—but whether easier or harder, I believe it's this colonial situation which informs nearly all of our experience as queer Filipinos.
Maria: It was honestly just a matter of having language to describe my specific gendered experience. There's the whole deal with having to negotiate the way I view and/or present myself in light of a dominant cishet framing of gender.

 I guess I just have layers to myself that I peel back depending on how welcome I feel around people. Most of my close friends know I'm nonbinary. Some people still view me as a man, but I tend to not feel so bad about it in light of masculine privilege affording me a degree of  "invisibility." 
My family doesn't understand it, so I don't push it (unfortunately, this precludes discussion of gender-specific grievances). The thing here is, I'm not sure how much Filipino culture has to do with it. Like any place in the world, there will be conservative and progressive pockets of culture.
Veronica: Once I figured it out, it all clicked. But even then, it took me years to process and come to terms with so much of myself that I had repressed over the years. It has to be stressed that unlike a lot of other trans, nonbinary, and gender-nonconforming people, I am relatively privileged. I was accepted by the people around me when I came out and I'm lucky to be surrounded by so many supportive people in my life. I hardly experience anything remotely transphobic. And when I do, it's usually because the people around me are still having a hard time understanding what it is to be trans. I'm okay with that, because it's a step in the right direction and at least it can lead to an open and honest conversation. 
While we still have a long ways to go, the Philippines is a lot more open and accepting towards transgender than other countries. I've actually met people who moved here because we're a lot more open and accepting in general.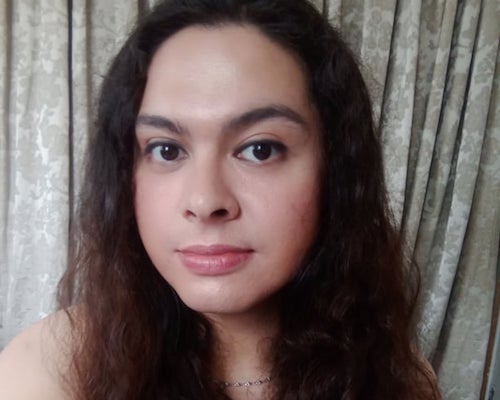 Maki: Being in the Philippines is easier to be a trans woman because you can easily find support anywhere—thanks to our tolerant culture towards the gay community. I am specifically using the term gay here because until now, there remains [more] prejudice against other sexual orientations like the lesbians and the bisexuals, as well as trans identities. 
Coming out was not easy, though I did not have a hard time because my family is accepting and loving which is a privilege that not many of us have. It wasn't easy for me because I knew my mom would get hurt and I was also fearful especially because my family is male-dominated.
How would you describe the Filipino trans umbrella?
Maria: I don't think there's an essential trans identity, for one. It's something people do. In this country, there are recorded historical precedents for transgender people, but I'm wary of shoehorning that into contemporary conceptions of trans identity 1:1— we can't really claim continuity here. The identities they assume, and the cultural/social spaces they occupy won't be the same ones trans people live and work in today. The bakla identity kind of interests me in that it's a catchall that's seen somewhat inclusive use, but also struggles to adapt in light of some consistent differences that happen underneath that umbrella.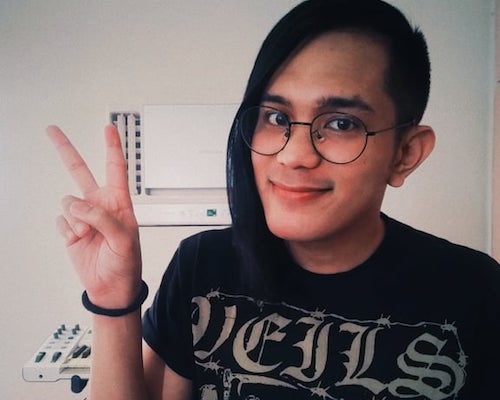 March: In my view, queer/gender-variant Filipinos are so immensely numerous and diverse that we transcend even a term like "trans umbrella." To start, "trans" is a Western term, and we shouldn't forget that the vast majority of gender-variant Filipinos (particularly the lower in class you go, and further from the urban centers) instead describe themselves with native words like "bakla" or "bayot," "tomboy," "tibo," and so on. There are of course many of us as well however who use imported words instead. But what we should always remind ourselves as queer Filipinos is that what unites us as an "umbrella" is the oppression and struggle we all share against our patriarchal society and bureaucrat-capitalist government.
"We need to start treating [the understanding of gender dysphoria] not as a burden on those who we want to have deep relationships with, but as a minimum."
When do struggles in trans self-identity and expression cross over to romance? Was finding love difficult for you?
Maki: As the co-founder of mytransgenderdate.com, I can still see that trans women still go through hard times in finding love and the challenges of the pandemic just multiplied it by 10. Before creating our site, the online dating scene for trans women was very poor and frightening. Most of the trans dating sites usually mix pornography, escorting, and dating in one website. Trans women on these sites are often presented as sex objects [or] a fetish. We wanted to make a difference. We wanted to create a clean and safe site for transgender women. 
By the time you start crushing on someone, the struggle immediately begins. There still is a stigma towards being attracted to trans women or having a relationship with trans women. I just hope that it wouldn't be a big deal [anymore] with the continous visibility of trans women in the Philippines and transgender relationships.
March: We live in a society where we feel either totally freakish and undesirable on one end, or flat out fetishized or hypersexualized on the other. And most of the time, love and romance are set up in a way which invalidates us as trans people. In Philippine society especially, bakla for instance are far more seen as one-sided clowns or entertainers than deep individuals and viable, loveable partners. But we always have to keep in mind that there are people who [will] love us as our full, real selves—however impossible patriarchal messaging might make it seem.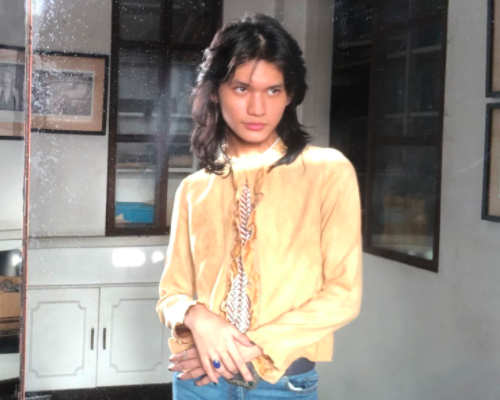 Maria: I'm assigned male at birth and only really came out in the past five years. Most of my dating history was under the assumption of masculinity. My current partner is actually the first person to actually help me articulate a working model of what this whole mess of being is. I got lucky.
If I was on the block now, I'd probably have a weird time trying to navigate the dating scene as a nonbinary, panromantic grey ace. Sex was something I had a lot of baggage with (and probably still do). I wouldn't know what to do with myself with this relatively recent awareness of neglected platonic needs on top of the trans stuff.
Veronica: I'm currently unattached [but] personally, I think dating became so much better once I transitioned because not only do I know myself a lot better, I'm more aware of my wants and needs, and what I'm looking for in a partner. Dating has become a lot more fulfilling for me.
"Once we have that sense of self in place, looking for love becomes so much easier and so much more fulfilling than it did before."
Is it important for you that your partner can grasp the toll of gender dysphoria/body dysmorphia?
Maki: A hundred percent yes! Our partners are our most important allies. Understanding your partner regardless of whether they are trans or not is just the basic foundation of any relationship which leads to acceptance. The key here is being open with your partner. I'm always honest with my partner about what I am going through mentally and physically so he can support me. Your partner [also] needs to be aware of and understand social issues concerning transgender people.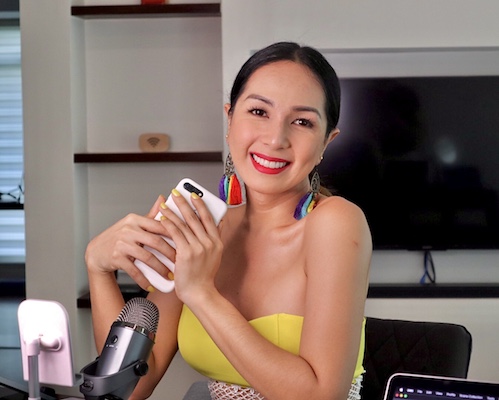 Veronica: Relationships go both ways and having someone who's open-minded enough to navigate intimacy with you is such an important thing. And from personal experience, it can lead to incredibly fulfilling moments that can completely affirm who you are as a person.
March: Gender dysphoria is especially sensitive in sexual matters, and a romantic partner has to understand their partner's gender dysphoria in order to know how to properly treat them and their body without hurting them. We need to start treating this not as a burden on those who we want to have deep relationships with, but as a minimum.
What's your advice on finding gender euphoria and a happy relationship?
Maki: Achieving gender euphoria takes time and in some cases it involves money. Not everyone opts to medically transition. But from my experience, physical and medical transitioning was imperative to healing my dysphoria. Of course, there are other social factors that may be obvious to us but not to the people around us. When you transition, the people around you will join in your transition too. Your family starts calling you by your name and pronoun. That is part of transitioning and it takes time. Finding a happy relationship is not just about finding the right partner. Be the right person instead of searching for the right person.
View this post on Instagram
Veronica: [Transitioning] can be very difficult, because it's so easy to give in to the anger and the outrage. But I really do believe our patience and supportiveness is really the most defining quality of the trans community. My life changed for the better. I have the life that I want, the job that I want, and the company of people who truly matter to me. Once we have that sense of self in place, looking for love becomes so much easier and so much more fulfilling than it did before.
I'm very open and transparent when I'm dating, especially when I'm on the apps. I don't have the time or patience to guess whether or not the girl I'm interested in is interested in dating a trans woman. I'd rather get that out of the way as soon as possible so I can see whether or not there's a future there together.
March: Dealing with transphobia and gender dysphoria is also about empowering ourselves and fighting against our oppression. Dysphoria and transphobia are constructs of a patriarchal society which we can abolish. Go read feminist texts and get organized. Nothing will make you love yourself more than feeling empowered, and nothing will make you feel more empowered than knowing how to fight what puts you down.
Related stories:
6 trans and nonbinary professionals on navigating the working world
Hey, transphobia isn't just a matter of a 'difference of views'
Art by Pammy Orlina
Follow Preen on Facebook, Instagram, Twitter, TikTok, YouTube, and Viber