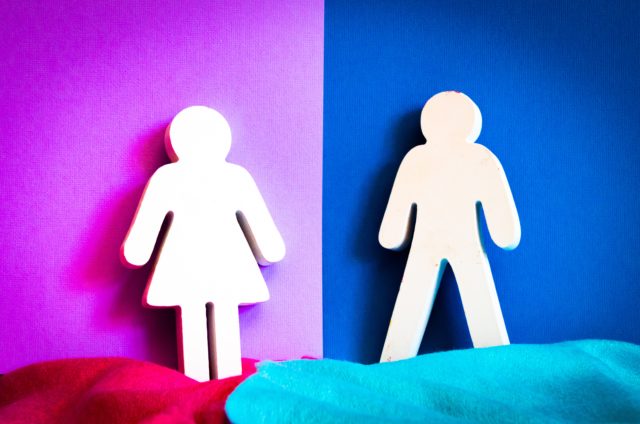 According to a 2018 Social Weather Stations survey, 61 percent of Filipinos are against same-sex marriage. This was despite the fact we were named as one of the most "gay-friendly" countries in the world in 2013.
The fight for the legalization of same-sex marriage in the Philippines has been controversial. For one, we live in a conservative Catholic country and many politicians have used that reason to not consider it. Many have also insisted that only men and women should marry.
But you know what's interesting? We don't have gender-specific pronouns.
In Filipino, mostly Tagalog, we only use "siya" or "them" to refer to a person. There's no "him/her" or "he/she" either. As one Quora poster explained, "We just don't distinguish the gender through the pronoun. So there has to be additional indicators in a sentence to let the audience know if the person in question is a he or she, like name, title, or genderized nouns/labels/classifications."
One can argue that Filipino isn't gender-neutral since we have words like "ate/kuya" (big sister/brother) and "tita/tito" (aunt/uncle). However, the former is of Chinese origin; the latter is Spanish.
What's even more interesting is we call our husband or wife "asawa" (spouse) or "kabiyak" (other half)—there are no gender indicators. So, men and women aren't the only ones who can marry and call themselves "mag-asawa." If you think about, people of the same sex could still call themselves that and the meaning of the word doesn't diminish.
this was written by the cousin of a friend. May all of us be enlightened that in the end love wins. pic.twitter.com/9yzeunz8EO

— kerwin go (@inkd_chef) May 28, 2019
In fact, pre-colonial Philippines was more accepting of same-sex relationships. Our country used to be egalitarian, meaning all people were given equal opportunities and treatments. One example: the babaylan, a mystical healer who can have multiple roles (warrior, priestess, sage), is often revered in tribes, and were mostly women or feminized men. According to J. Neil Garcia's book Philippine Gay Culture: Binabae to Bakla, Silahis to MSM (Queer Asia), male babaylans could have romantic relations with the same sex without judgment.
The concept of heterosexual marriage and gender roles only came about when the Spanish colonized us for 333 years. It's because of them that Filipino women were reduced to homemakers, and men were considered as leaders of a household or a society. But I digress.
Since the Spanish brought Christianity to our country, our pre-colonial wedding traditions changed according to the religion. Which brings us to the weddings we know now. And you know what's ironic? Spain already legalized same-sex marriage in 2005.
I'd like to believe that since we have a gender-neutral language and an egalitarian origin as a country, we should also have a collective understanding that certain things like marriage don't exclusively apply to cisgendered people. Everyone should have the freedom to do so because it's a basic right for people.
But for now, the fight for equal rights for the Filipino LGBTQ+ community is still ongoing.
Photo courtesy of Pexels
For the latest in culture, fashion, beauty, and celebrities, subscribe to our weekly newsletter here  
Follow Preen on Facebook, Instagram, Twitter, YouTube, and Viber
Related stories:
The reality of raising a kid with a gender-neutral mindset
These LGBTQ+ singers get real about same-sex relationships and problems
Four films to educate you on the PH's decades-long LGBTQ+ movement
These brands recognize that beauty knows no gender