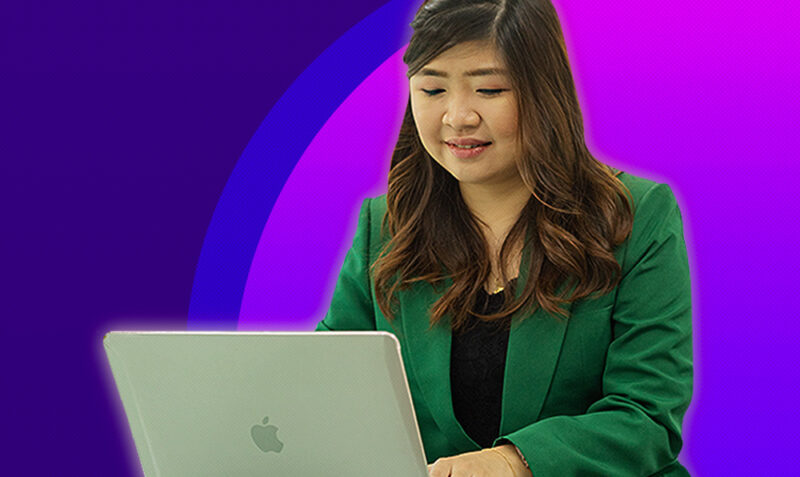 Turning your passion project into a full-blown business is daunting and may be even difficult for some to jump start. But despite the inevitable roadblocks that you may face, the idea of generating a thriving business out of doing what you love is quite exciting and may prove to be fulfilling in the long run. After all, passion is a key ingredient of a strong business, and it can help you navigate your way to success
From an idea with a potential to a flourishing full-scale business, Kimstore is one prime example of how anyone can grow a passion project into a thriving business.
Just like any other business, Kimstore had its genesis when an idea struck Kim Lato while casually browsing in an online marketplace to look for a particular camera lens. Lato recalled: "The thought came to mind: 'Can I do this but with gadgets available here in the country?'"
The drive to make her idea work was born out of her passion for photography and blogging, as well as in finding the whole online commerce experience of the early naughts challenging at the time.
16 years later and with a vision to become the next technological giant in the Philippines, Kimstore has become the go-to online gadget store that provides an array of quality consumer electronic products that range from mobile phones, laptops, and tablets to electronic accessories. Kimstore now also offers a wide range of home and kitchen appliances that can fit any home design, as well as beauty equipment that can help you in your skin care routine.    
The beginning of Kimstore / The start of Kimstore's journey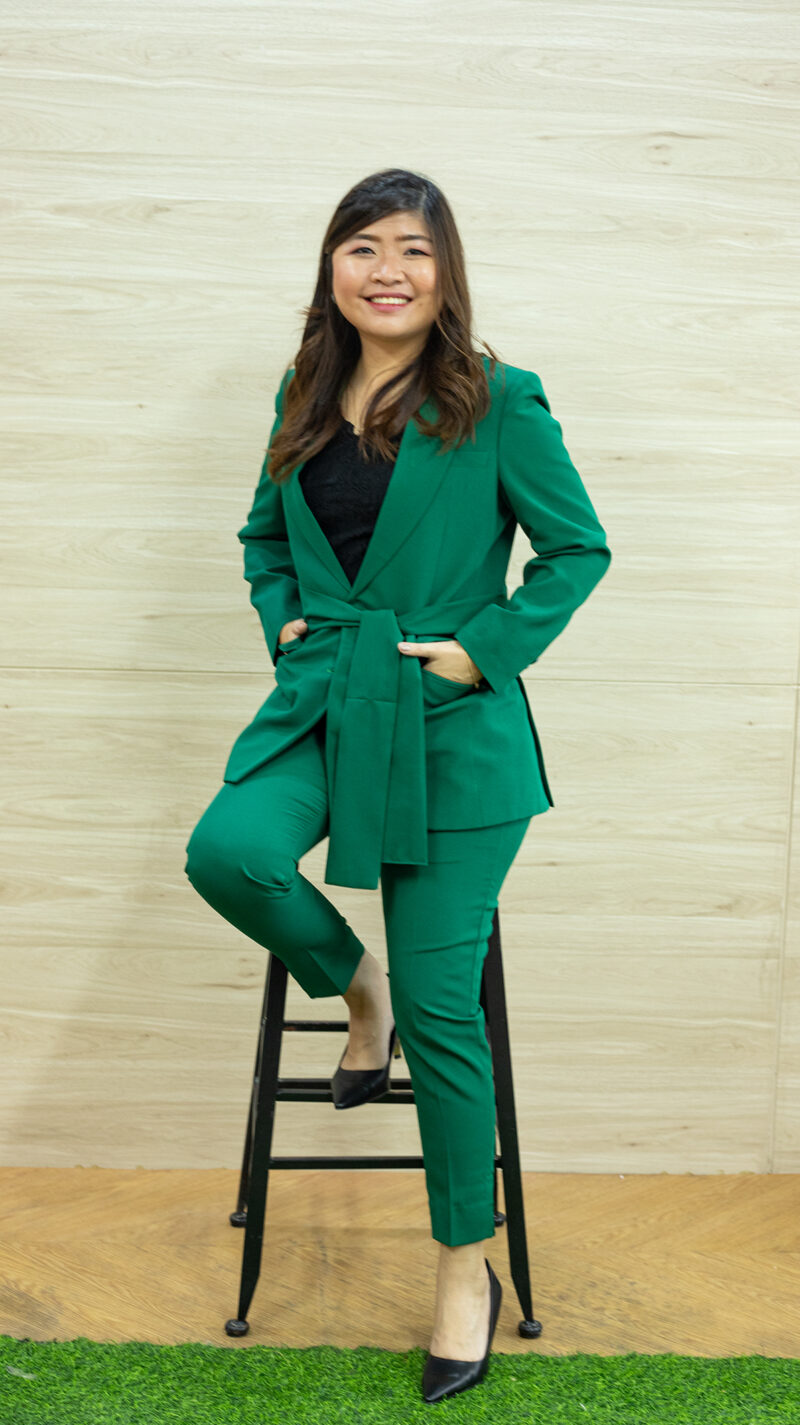 As the old adage goes, "every beginning is difficult," which is especially true for first time business starters. When Lato launched Kimstore on a now-defunct social networking site as a head start, she recalled the first challenge she encountered during its early inception.
"There were a lot of inquiries online. I also received support from my professors and classmates. However, there were no sales," Lato shared.
But that soon changed when her first customer, Zyla Quiambao (who happened to be her orgmate), bought a gadget in her online retail store. From that moment on, her sales increased tenfold.
Her sales continued to skyrocket when she started doing meet-ups on-site, where she sat down with her patrons and showed them her products while explaining its benefits, eventually closing the deal with them on the spot.
"A lot of people were seeing the stock right there, and they were buying as they saw the stock," Lato narrated.
The name, the brand, the service: The evolution of Kimstore
With physical stores being the "go-to" places to buy electronic products and gadgets, and with Lazada starting out at the time, Lato made Kimstore unique in terms of its customer service. The store provided a personal experience for their potential customer. She recognized the customer's needs first by assisting them in shopping and choosing the perfect gadget through meetups and offering money-back guarantees.
However, the journey wasn't smooth sailing as her business faced some risks back in the day when her team had to carry a hefty amount of cash around the streets. It even got to a point where some malls denied them entry for meetups, which cast doubt on the customers.
So, she came up with a perfect solution by establishing pick-up points in 15 different locations across Metro Manila.
Her business grew even more when Kimstore transitioned over and utilized different social media platforms, where it has reached customers outside Metro Manila who were interested in buying products from the store.
With customer service being at the forefront of Lato's business, she tied up with a courier that offered cash on delivery service to cater to those who are outside Metro Manila.
The future of Kimstore
Even though Lato has been in the e-commerce industry for more than a decade now, Kimstore still continued to emulate success amid the global pandemic.
As lockdowns were implemented and mobility was limited in the country during the early years of the pandemic, more people turned to and trusted Kimstore for their gadgets and gizmos through ordering on their website and e-commerce spaces, such as Lazada.  
This breakthrough alone and the continuous shift in the market made Lato more driven for her business to grow and thrive on such platforms.
Best of all, the e-commerce business owner's next step is to give back to the community by way of helping out other women start-up owners and business executives. Kim intends to conduct masterclasses and other speaking and teaching engagements about entrepreneurship and e-commerce.
"I really want to take this opportunity to share my knowledge, time, blessings, and really help the e-commerce community and empower women," said Lato.
Are you looking for some affordable quality electronic products? Here are some of the other best-selling gadgets and gizmos available at Kimstore right now:
Automat Robovac Robot Vacuum Cleaner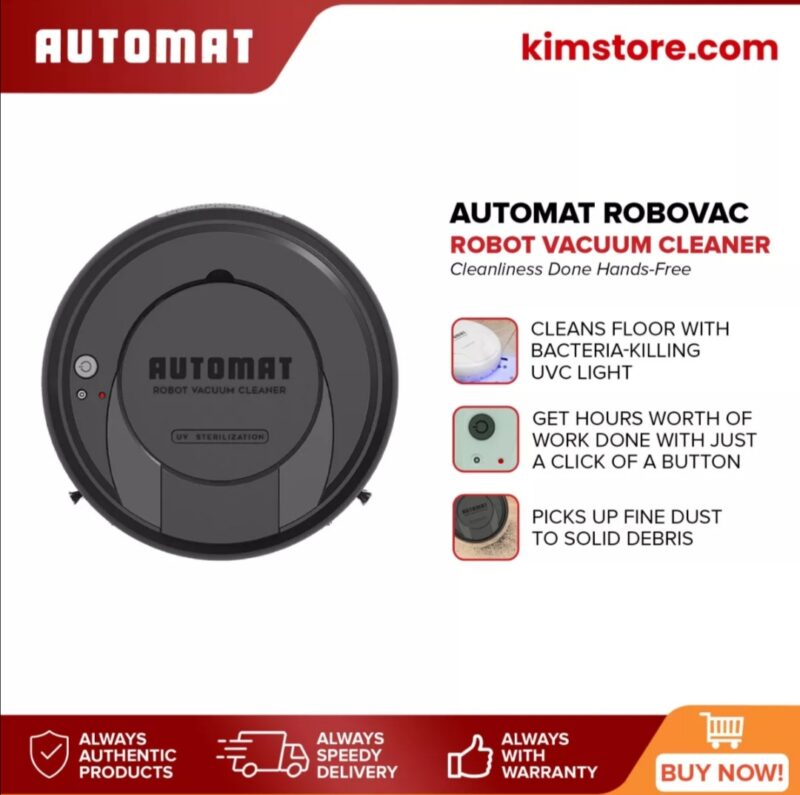 Don't have time to clean the floors? Well, don't fret because Kimstore offers Automat Robovac Robot Vacuum Cleaner. This robot vacuum cleaner is easy to use, time-efficient and can be operated by anyone at home. Automat Robovac Vacuum Cleaner also ensures your home is clean by sweeping the floor and sterilizing it with Bacteria-Killing UVC light.
The Automat Robovac Robot Vacuum Cleaner is available in three colors (white, black, and pink) for P888.00.
Smartcook Vertical Oven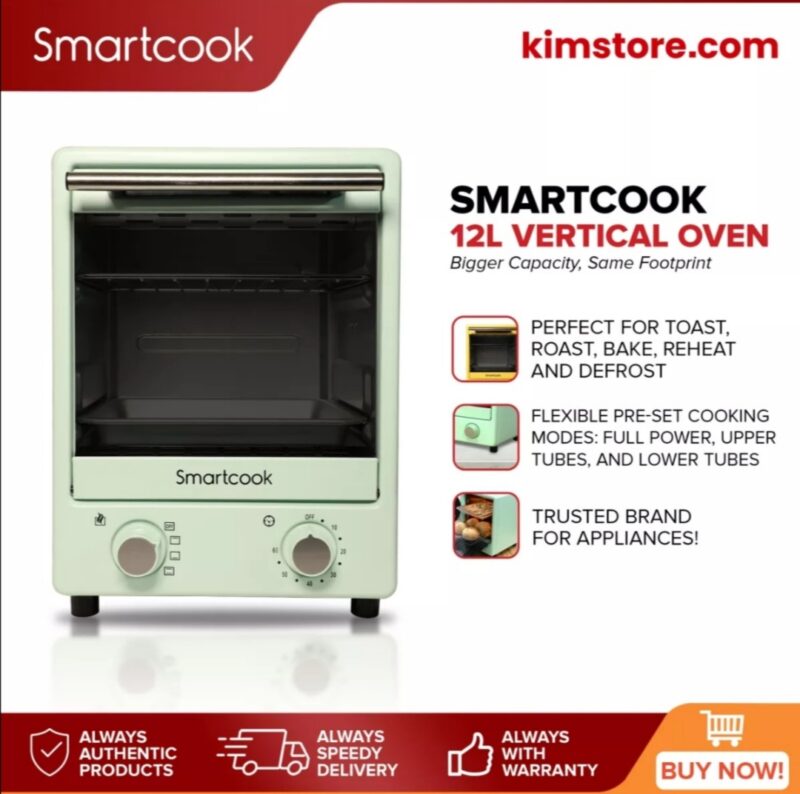 Do you want to bake cookies, make some toast, or roast some chicken but do not have a space in your kitchen? Kimstore has the thing just for you—introducing Smartcook Vertical Oven. This appliance is not only adorable and aesthetically pleasing, but it does its functions as well. You can bake a dessert and, at the same time, create a sandwich. It also has a glassdoor design that will allow you to monitor whether your meal is being cooked.
The Smartcook Vertical Oven is available in three different colors (charcoal black, blush pink, and soft mint) for P1,499.00.
SkinFX Ionica Premium Facial Steamer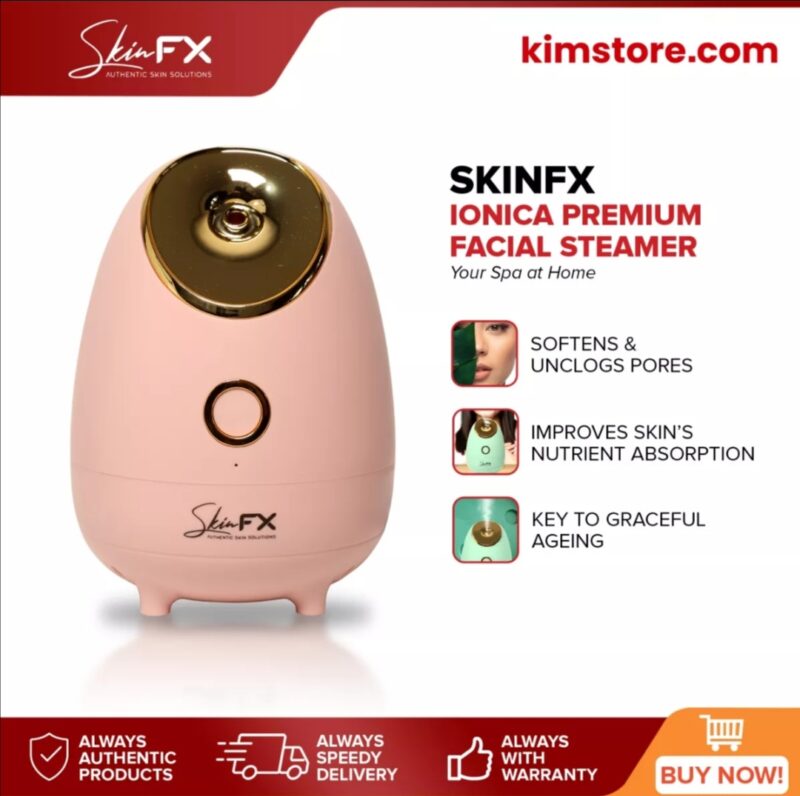 If you're looking for a way to step up your skincare routine without spending tons of money, then this SkinFX Ionica Premium Facial Steamer is perfect for you. This steamer will cleanse your face by softening and opening up your pores and blackheads, releasing dead skin cells, and helping your skin to better absorb skin nutrients.
The SkinFX Ionica Premium Facial Steamer is only P399.00 and is available in Bubble Pink and Mint Green.
Apple iPad 10.2 9th Gen (2021) 256GB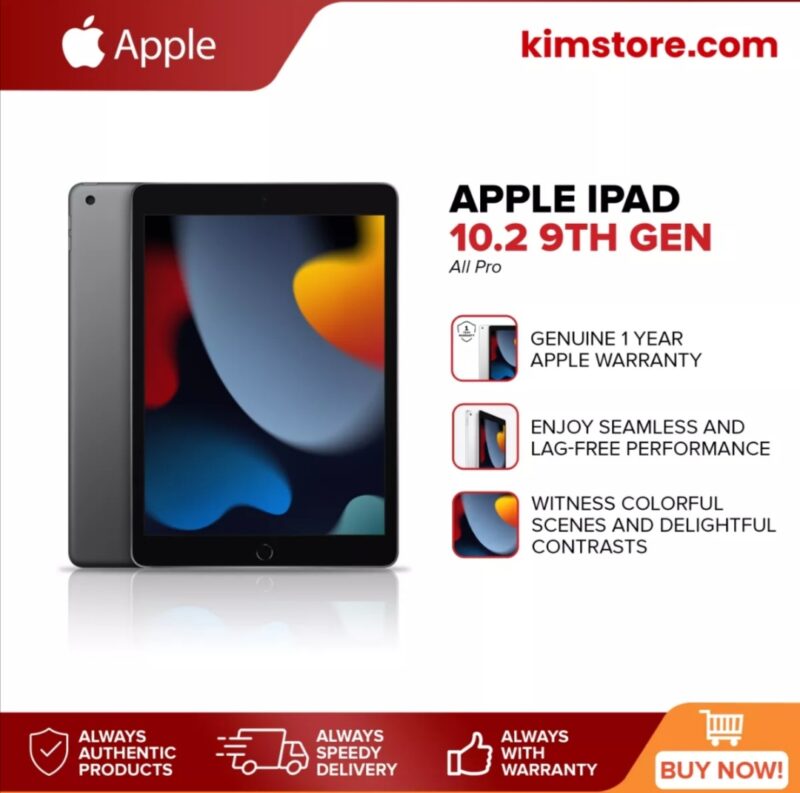 For all Apple users and enthusiasts out there, you might want to check out Kimstore as they offer affordable Apple gadgets. Available in Space Grey and Silver, you can purchase the Apple iPad 10.2" 9th Gen (2021) with 256GB—one of their top sales—for only P27,290.00.
Jaguar Electronics PB320 20,000 mAH Power Bank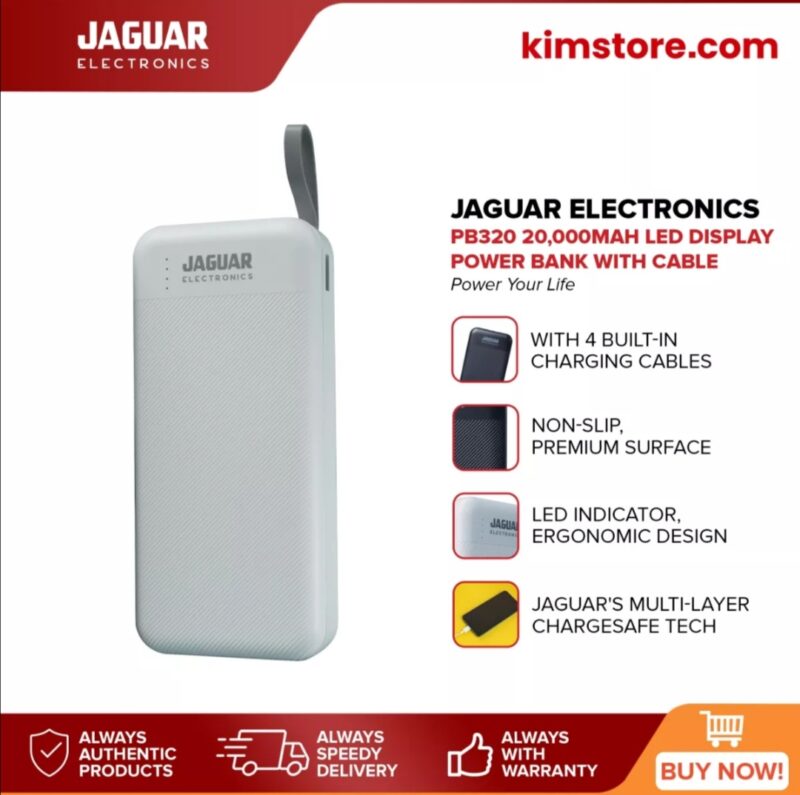 Time to charge up with this Jaguar Electronics PB320 20,000 mAH Power Bank. This power bank has everything that you need. With a 20,000mAH battery capacity and four built-in cables, you can bring this power bank whenever you're on the go.
Available in black and white, Jaguar Electronics PB320 20,000 mAH Power Bank is priced at P629.00.
Check out Kimstore's flagship store on Lazada by clicking here and enjoy the exclusive deals they offer, such as:
Fast and free shipping
Enjoy upjoy up to 6x stackable vouchers
Get 60% cashback (with no minimum spend, capped at P60) and 10% Lazada Bonus (with minimum spend of P500)
Header art by Pammy Orlina
Follow Preen on Facebook, Instagram, Twitter, TikTok, YouTube, and Viber