After a long, long wait, with both high-profile star, director, and even format changes, the trailer for the new "Darna" series dropped. We finally get a taste of what the new generation's Darna, now played by Jane de Leon, would be like. 
The story still follows the usual story beats of "Darna," with a young girl named Narda turning into the superhero by swallowing a magic stone and saving everyone, especially her brother. But what makes this new reboot different is that de Leon's Darna is not the only Darna of the series. No, in this universe, Narda is not the first person to don the moniker. Instead, her mother, played by Iza Calzado, did so before her. 
In the trailer, we see glimpses of Narda being trained by her mother to prepare to be a superhero, as well as her mother's untimely death. It looks like a good chunk of the show will follow Narda as she grows into the role and try to live up to her mother's memory.
There's something touching about Darna being a role that's passed on from mother to daughter. In terms of Filipino pop culture history, it's a nod to how the role has been passed down from legendary actress to legendary actress. She's been played by the likes of Sharon Cuneta, Regine Velasquez, and Vilma Santos. That's partly why the search for the new Darna when Liza Soberano first stepped down was so fiercely watched by people: It's a star-making turn. 
The other reason, of course, is that Darna is an extremely iconic character embedded into our public consciousness. Many people, wrongly, have called her our version of Wonder Woman. (FYI, Darna came first.) But Darna is not our Wonder Woman. Darna is our Superman. She's our costumed hero who we first think about when we say "Filipino superhero." The fact that our big superhero is a woman is not incidental, and it makes the show's mother-daughter change mean a lot more. We often see stories about sons succeeding their fathers, but how often do we see stories about daughters succeeding their mothers? Especially for a responsibility as big as Darna? It's a good fit for the Darna mythos.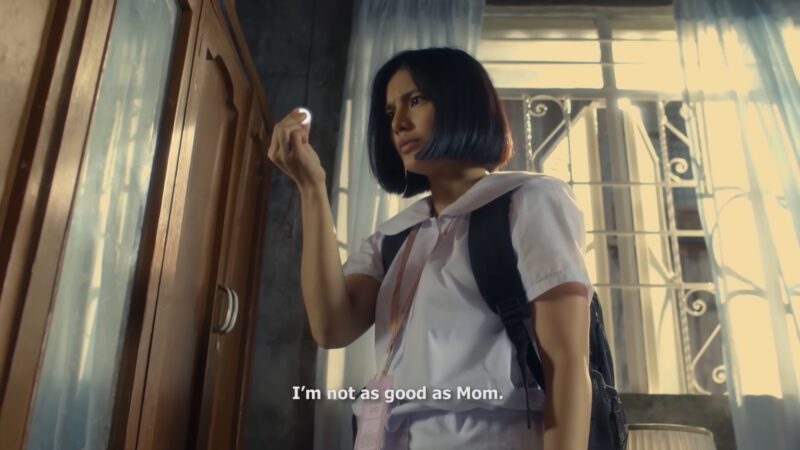 It's also high time we see more stories pushing the mommy issues agenda. After "Everything, Everywhere All at Once," we're more than ready to see more movies and shows talking about how mothers hurt their daughters and daughters hurt their mothers.
I would be remiss if I didn't also point out how the new "Darna" is also giving us a look into what could've been with Calzado. She had been tapped for the role before for the 2005 TV reboot, but ultimately did not get it because of her, in her words, "imperfections." "Let us not forget that I have lost a hundred pounds, my body is not a conventional body," she once said about losing the role during an ABS-CBN blogcon. 
View this post on Instagram
"​​The journey to this has been 17 years for me with a lot of painful parts that I have come to accept with grace because I know this is part of my journey to becoming my own kind of Darna," Calzado posted last year when her casting was announced.
Calzado is the second, or arguably the third, morena Darna as well. In 2019, before de Leon's casting was announced, many netizens clamored for a morena Darna. #SigawDarna trended online with artists posting their renditions of the superhero. In a way, though we didn't get another morena Narda, we still got to see the morena Darna. 
"Darna" isn't even out yet—it's premiering on Aug. 1—and it's already got us feeling emotional. Bless.
Photo screengrabbed from the "Darna" trailer
Follow Preen on Facebook, Instagram, Twitter, TikTok, YouTube, and Viber