The beauty industry has been facing lots of changes in recent years. Unlike before when it was defined by women, the industry has now become gender fluid –one defined not just by the norms set by decades past, but by the ever-changing social and digital world of today.
Magazines and editorials have been plastered with familiar faces we've become used to being clad in heavy makeup and androgynous wear, such as Harry Styles and G-Dragon.
View this post on Instagram
View this post on Instagram
Locally, we have our fair share of drag queens whose popularity has risen in recent months after starring in the Philippines' own pilot season of the hit reality show RuPaul's Drag Race.
View this post on Instagram
View this post on Instagram
With this, make-up has grown to be more than a small industry but one which goes beyond that. It has sparked conversations about being more diverse, with brands like Fenty which introduced an expansive range of shades to represent the then-underserved market.
Models of different genders have been tapped by these make-up brands, reflecting the change in its target market. Today, make-up is designed to be for anyone –no matter how one associates themselves to be.
This is also echoed by social media and the trends initiated by Gen-Z influencers and celebrities. Gender roles and norms are a thing of the past, and the make-up industry has followed suit in being more inclusive in its product range and marketing strategies.
View this post on Instagram
Here in the Philippines, there are brands that have grown to be instant staples following the rise of trendy TikToks which showcase make-up hauls and beauty tips.
One of such brands is Careline, a homegrown Filipino brand that strives to represent and show the true sentiments of Filipinos on beauty, self-care, and make-up.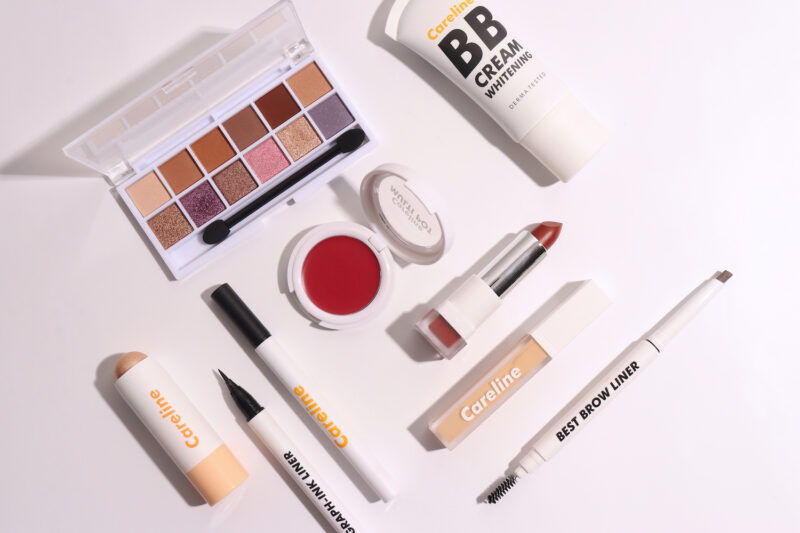 It has some of the trendiest products that have seen a rise in popularity in recent years. Among these include the on-fleek and no-shame Best Brow Liner and Wow Brow Liner to make the brows pop up whether you want a glam or muted look.
For those who prefer to have a glowing, smooth-looking, and defined face, a combination of Careline's BB Cream, Acne Spot Concealer, and Multi Sticks are the go-to picks.
To add that pop of color, the Multi Pot and Shadow Palette can help give that extra sparkle for the weekend look.
Then again if one prefers drama, apply some Lash Boost Mascara to achieve power lashes, or the holy grail Graph-Ink Liner to seal the whole look.
These favorites are only some of Careline's #BetterThanBasic products out in the market. With 17 years in the bag, Filipinos are yet to see the best to come from Careline as it commits to continually embrace and promote diversity, inclusivity, and creativity through its wide range of make-up products.
To know more about Careline, check their Facebook page, Instagram, and TikTok.
Careline is available at leading supermarkets and department stores nationwide
Shop online via Shopee and Lazada
Follow Preen on Facebook, Instagram, Twitter, TikTok, YouTube, and Viber