(Editor's note: This article has been updated to reflect the response of Subway Philippines.)
In an official statement sent to Preen after the publication of this story, Subway Philippines apologized for and expressed regret over the airing of the ad. "This advertisement did not reflect our values of dignity and respect for all. It shouldn't have been produced and has since been removed. We're sorry for this error," the company said.
***
Love is in the air, and so is pro-lover boy rhetoric apparently. 
Just before love month, an ad for a fast food chain featuring vlogger Kimpoy Feliciano is receiving criticism after equating women to sandwich options and seemingly implying that men don't have to choose since they can just have them all. While the dating scene these days isn't as rigid as before, the ad's positive connotation for "playboy" and "lover boy" and how women were presented in it doesn't sit well with us. We asked ourselves why.
In the beginning of the video, Feliciano says, "Ang sabi nila, playboy raw ako. Hindi ba pwedeng lover boy lang?" He confesses that he's "in love with three" right now and it's hard for him to choose. We then see three women who are stand-ins for three meaty sandwiches being advertised. Feliciano lists down what makes each of them great and tells us that he's confused over which one to pick. "Kasalanan ba if I want them all?" he asks while surrounded by the women holding up their designated sandwiches and clinging onto him.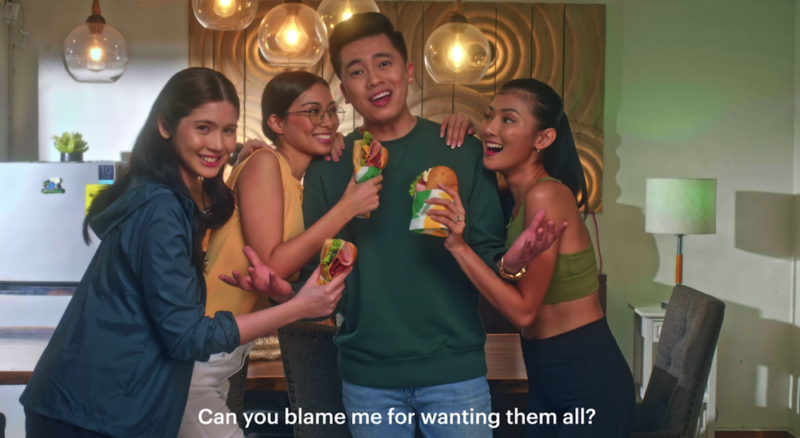 While most of Feliciano's fans on the comments section of the now-deleted Instagram Reel didn't find anything wrong with it, a number of netizens found the ad created by production company Insight 360 "out of touch" for seemingly "reducing women to food." The Instagram carousel of art cards based on the video, which caught most of the negative criticism, and the Facebook video have since been deleted as well.
It's not the first food ad centered on adult male pleasure that conditions viewers to connect it with consuming meaty dishes and desiring women. Jo Adetunji writes about food advertising perpetuating harmful gender stereotypes for The Conversation, "[Advertising images] position both women and animals as purposed for the enjoyment of appropriate male appetites for food, sex, and power."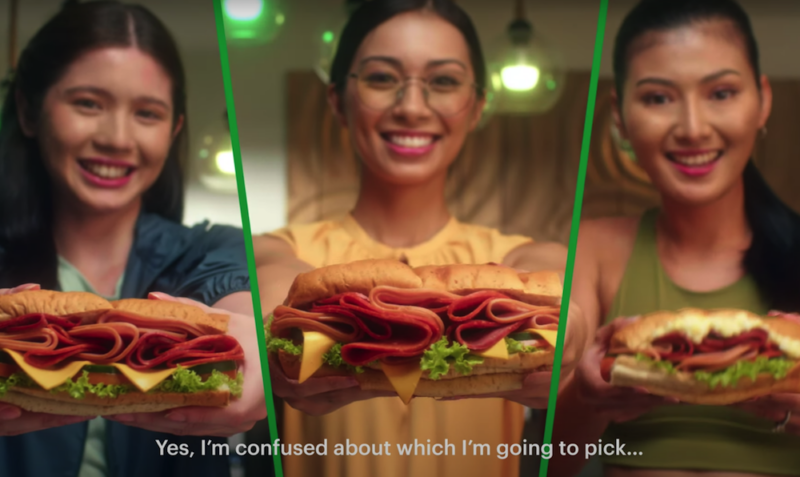 Author and professor Katherine Parkin wrote on the history of gendered food marketing, "Psychologist Ernest Dichter believed that by convincing Americans of a food's sex and its resultant gendered identity, as well as its sensuality, advertisers could suggest their foods to meet consumers' need to fulfill their gender roles." New York Magazine quotes her in its story about macho food marketing where food "for real men" are sexualized.
The criticisms for the sandwich ad aren't so much against how it indulges fantasies of infidelity and pegs it as a natural guy trait. Although there's fault in that too since more women have been historically at the losing ends of dishonest relationships.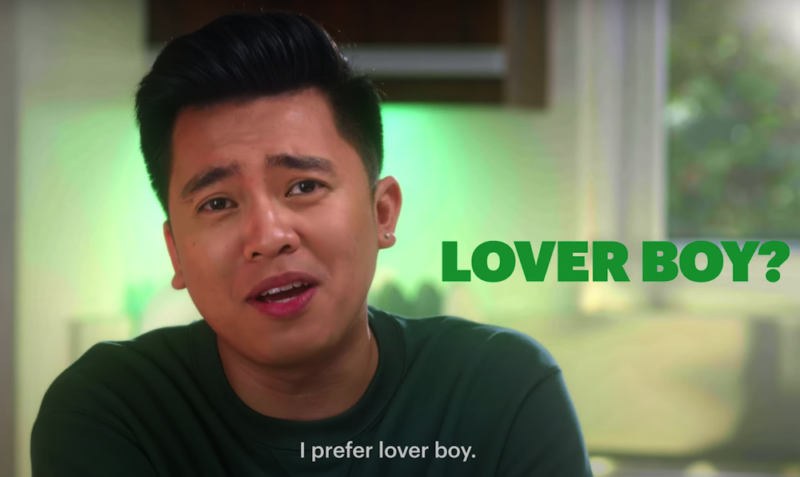 What bothers us even more is how women are presented like mere objects of desire who don't have a say in this arrangement. There's essentially nothing wrong with dating around and being sexually liberated if you see your partners as your equals and they consent to it. But a lover boy, or at least how we've come to perceive it through the years, looks at women and doesn't just think "titikman" or "titikman ang lahat." His mindset is something closer to "pantikiman lang ang lahat" and made especially for him. 
I don't know about you but I shudder at the thought of a man seeing me as his side piece sandwich just because an ad made him think so.
Photos screen grabbed from the ad
Follow Preen on Facebook, Instagram, Twitter, TikTok, YouTube, and Viber