Like most queer Filipinas, I don't see myself as the primary target of American multinational fast food chain ads. In fact, I'm often critical of them and how the food ad industry has been objectifying women for years. But a fast food joint has released a local ad with a cute little sapphic love story just days before Pride. And you know what? It really did get gays like me yearning and gushing.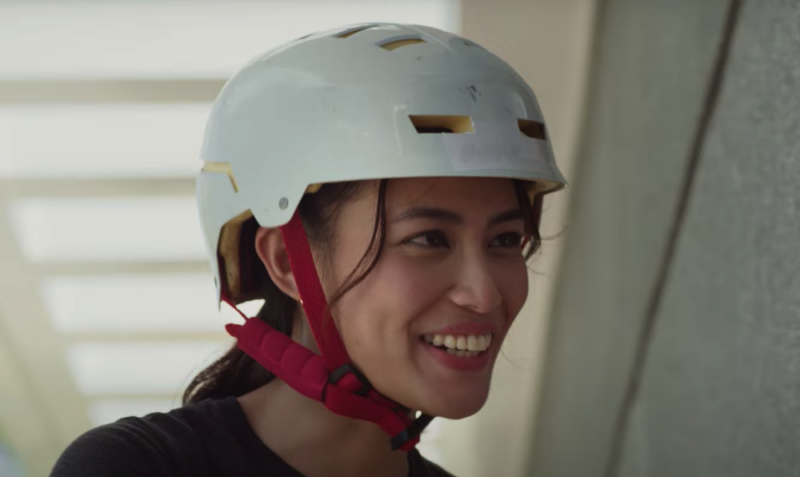 McDonald's Philippines released the ad with the title "You're my happy place…" on May 29. It starts with a skateboarder played by Ky Mahinay ordering a cheeseburger à la carte at a drive-thru. She skates towards the pick-up window where a cute drive-thru operator played by South East Asian (SEA) Games 2019 gold medalist and three-time World Obstacle Record holder Kaizen Dela Serna hands over her order with a coy smile.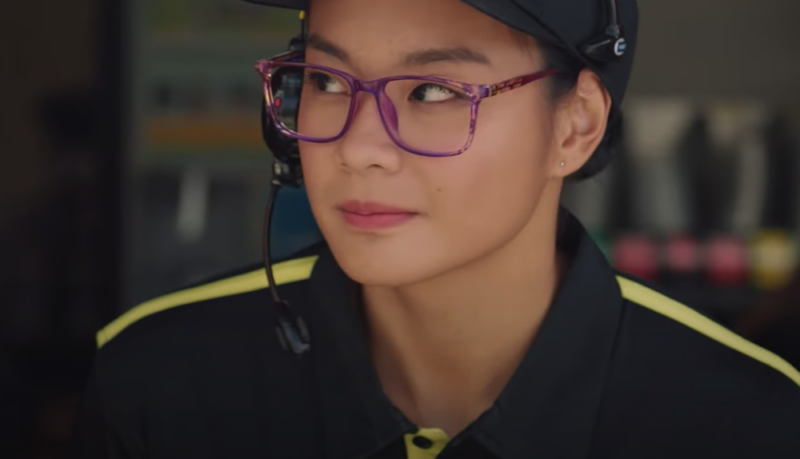 The skater, while taking bites, circles back to order fries. When she picks it up from the cute operator she says "Thanks ulit" with a conspiratorial smile. 
Of course, she's not done just yet. She needs her large iced coffee! When she goes to pick it up, the operator has a smile that I'm choosing to translate as, "You're silly, but you're lucky you're cute." "Nauhaw ako eh," skater says, happy and unapologetic.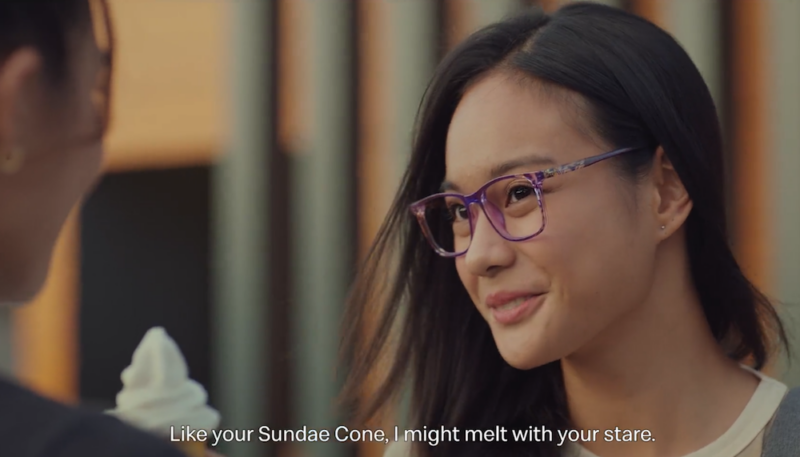 Finally, we're at the end of the operator's shift and she greets the skater, who's finishing her coffee outside the joint, with a sundae cone. Skater is staring at her so intently that the operator jokingly says, "Baka matunaw." They laugh and hold hands as they head home. Sana all. 
What's even more cute is how Mahinay, a member of the LGBTQIA+ community, got cast. "I'm so proud of you love," her girlfriend, DJ Kate Jagdon commented in the video on Facebook. "Even though I'm not the one you're sharing your ice cream with on screen, at least you're mine in real life."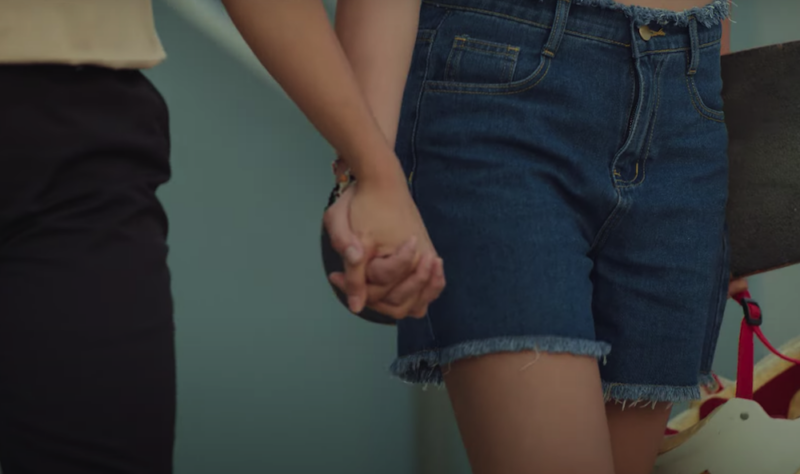 Dela Serna wrote in her Instagram post, "Had so much fun working with Ky Mahinay! Proud to be an ally to the [LGBTQIA+] community!" She recently just got back from Cambodia after winning silver at SEA Games 2023. 
Aside from sending Mahinay and Dela Serna sweet messages, netizens also shared their own stories and made jokes. Storybook illustrator and animator Sai tweeted, "This got me and my GF last night. We went straight to the Mcdo down the street after seeing it."
"Panong hindi ide-dedicate satin yang commercial eh mga bading pumapakyaw ng iced coffee nila araw-araw?" tweeted another netizen. We do love our iced coffee. 
The ad also caught the eye of Miss Universe Philippines 2023 Michelle Dee who recently came out as bisexual in an interview. She quote tweeted the video with a rainbow flag emoji.
Here's to hoping that companies aren't just doing lip service via ads on Pride month but enacting meaningful changes towards SOGIE Equality. Because Pride is what? A protest.
Photo screen grabbed from the ad
Follow Preen on Facebook, Instagram, Twitter, TikTok, YouTube, and Viber https://www.instagram.com/p/CqsX2zmv3SY/