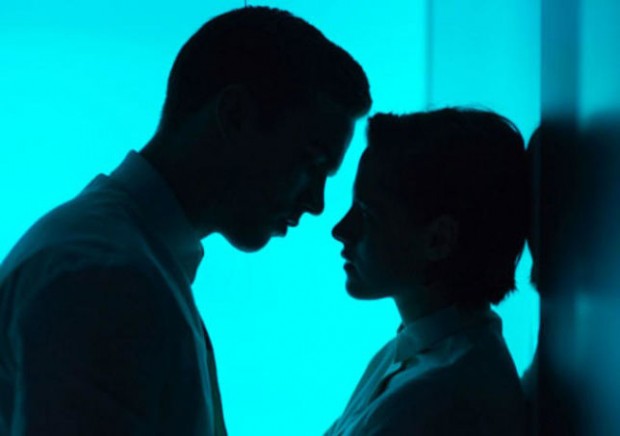 In her newest sci-fi film Equals, the often-proclaimed actress-with-no-emotions Kristen Stewart may have found a fitting role just for her. Set in a futuristic utopian world, the film depicts a dense population that has been bred to be serene and emotionless.
Kristen and co-actor Nicholas Hoult star in the film as star-crossed lovers who don't have the ability to feel emotions. A virus called "Switched-On-Syndrome" causes the world's inhabitants to regain their emotions at a cost of being casted away. So when these two lovers begin falling in love, they know better than to stay in that land devoid of feelings.
Director Drake Doremus (director of Breathe In and Like Crazy) veered away from the usual science fiction stereotype of intergalactic wars and radical planetary uprisings. Rather, he focused more on something not so grandeur in nature in the futuristic scheme of things: a couple falling in love.
In the silent short film clip teaser with just Kristen and Nicholas in a bland and gray scale treatment, the director aims "not to make the audience think as much as to make them feel."
Was he ever successful in making Kristen feel something and actually look it?
The actress tells Bulletin Leader, "What we do requires your heart to be so in it." So there goes Kristen Stewart wearing her heart on her sleeve.
Equals will premiere at the Venice Film Festival and at the Toronto International Film Festival.
Watch the clip in the video above! 
[Nylon]
Photo courtesy of Nylon