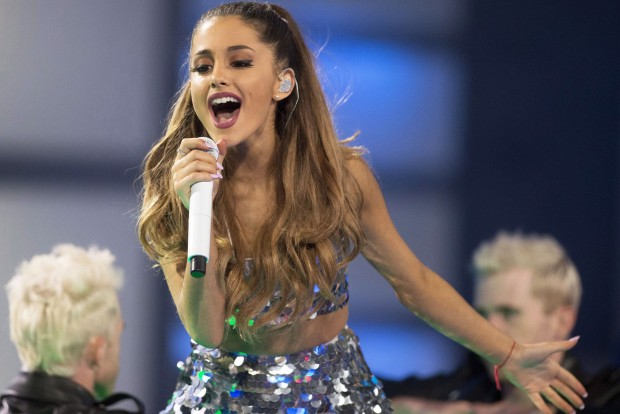 In her recent appearance at The Tonight Show with Jimmy Fallon, Ariana Grande just proved she can do more than sing—she can sing like all the other divas out there.
Ariana played an imitation game segment called "Wheel of Musical Impressions" with Jimmy, where both took turns singing a certain song as a particular artist. Ariana sang her first notes as Britney Spears, impressively imitating the pop star's signature whiny and breathy singing.
She then moved on to as Christina Aguilera singing the nursery song "Wheels on the Bus," and nailing the strong and bold vocal persona of the The Voice judge. In the last round, she unleashed her perfect Celine Dion impression once again—the impression that got people to love her last March before all the haterade.
It's a nice stint to remind everyone else what she's always been capable of. After a series of backlash about her supposedly diva behavior and her infamous donut-licking scandal, Ariana needs some good publicity. Thank you media gods for Jimmy Fallon here.
[
Mashable
]
Photo courtesy of New York Post