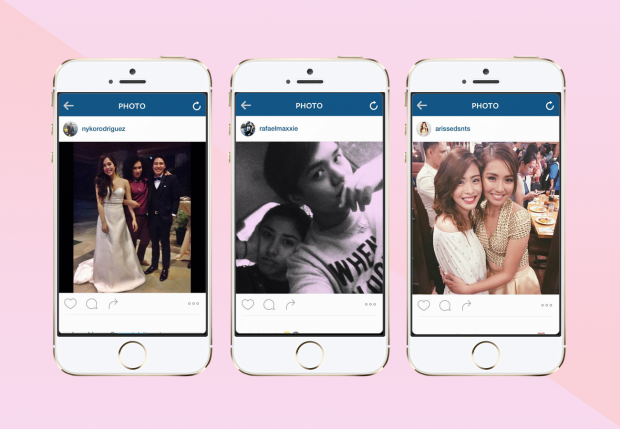 For most of us mere mortals, being BFFs with your favorite celebrity is but a far-fetched daydream reduced to stalking their Instagram geotags
and #OOTD on Twitter, and having to fight the urge to ask for a photo when you see them in public.
But hey, some people actually get to call this fantasy a reality.
Take Arisse de Santos, Nyko Rodriguez, and Rafael Ayuyao
—
real life BFFs to local idols Kathryn Bernardo, Saab Magalona-Bacarro, and Lauren Young, 
respectively
.
The friendship is hardly what you'd expect it to be: small doses of glitz and glamor, with a whole load of crazy and normal.
Growing up with the best friend
Some were lucky to know these stars before showbiz happened.
Nyko 
has known the Cheats frontwoman
Saab
s
ince their college days.
"
We went to the same university, and were both part of the [Ateneo org] Dollhouse,"
s
he tells Preen. "[It's been] almost 10 years already. We should probably do something and celebrate."
Rafa 
also knew
Lauren
way back, specifically in the summer of 2005.
"We met in
Subic… through
a common friend and immediately, we hit it off," he recounts. That boasts a whopping 10 years of friendship, and counting.
Despite the career change
, both
claim
tha
t nothing seems to have changed. For Nyko, Saab
"acts so normal, and her celebrity status doesn't get to her head."
Rafa
, too,
doesn't find it the slightest bit
weird to know someone so famous on a personal level. "I think it's actually pretty cool since I get to see my best friend doing what she loves and excel in her craft," he says. "It's a humbling experience to see how far she's come, because when we go out, we bump into her fans. So it's nice to see how she's been able to reach out to them through her passion." 
Arisse 
met now-best friend
Kathryn when she was busy
dominating the local TV scene, but they
did
n't let
that
hinder their 
newfound friendship
.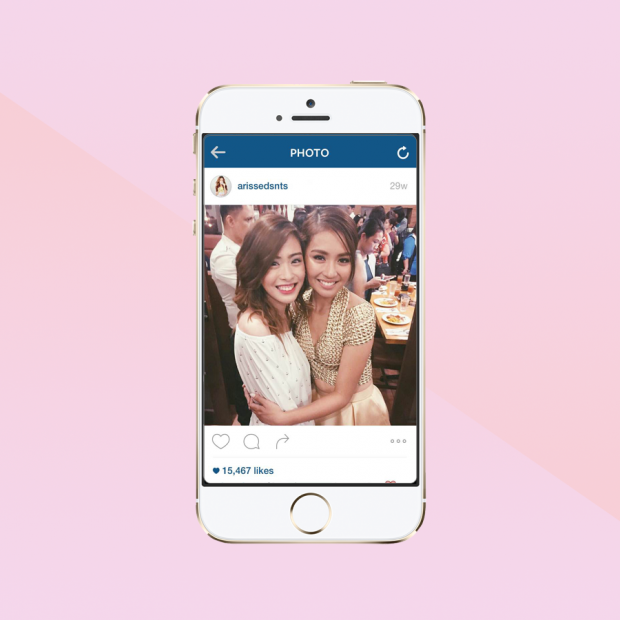 "My boyfriend and I were on a date when his manager contacted him about a last-minute taping for Sisterakas. He brought me with him to their taping, and Kathryn and Daniel (Padilla) were there," she revealed, adding that they have managed to keep in touch since that fateful Saturday in 2012.
For Arisse, there remains to be unavoidable moments of overwhelm that come with being BFFs to one-half of KathNiel, a couple that has the entire
country
on
thei
r knees.
But she has no diva dilemmas from the
teen
queen. "People might see them as huge celebrities, but they never made us feel as if they were superior to us. To me, they're normal, real, and very down-to-earth," Arisse continued, while admitting to getting pleasantly shocked with
the national epidemic that is KathNiel, plus the barrage of cameras, and legions of fans that came with it.
A day in the lives
Here's a plot twist:
Their idea of spending quality
BFF time
doesn't actually involve
hiding
under hoodies and shades, 
or avoiding
lurking paparazzi 
on
mundane smoothie runs. 
For Nyko and Saab, Filipino films enjoyed with wine is their usual chill routine
. But going out to support the singer in her habitat doesn't hurt, either. "The best moments for me besides Saab'
s
wedding
w
ere the times I went to watch her gigs. I always feel so proud on how talented she is,"
s
he 
beamed. 
Rafa and Lauren, just like other best friends, also enjoy shopping, getting their hair done, and talking till the wee hours. "To be specific,
[we]
turn on some
'90s
pop tune, play with Melo the Pomeranian, then marathon Lost," he quipped.
On the contrary, Arisse and Kathryn enjoy being a little more creative with their bonding. "We love to
[go on]
food trips, go to dance classes, or cooking and baking at her place,
"
says Arisse
.
Ah, showbiz.
No matter how much you polish superstars to the point of untouchable return, celebrities are what they are—humans living their own lives, and people who can be just as normal—and boring—like the rest of us. Megawatt friendships abound, but to see stars maintain close ties with people outside their onscreen cliques makes us believe that hey, they're not blind—As Paris Hilton once said, if you show them real love, they'll give it back.