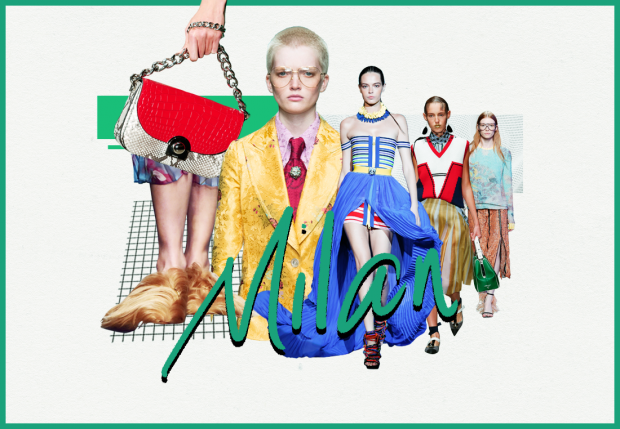 In the spirit of Fashion Month this September, #PreenFashionSeries stitches together stories on trends, bygone names, storied brands, and the next big things here and abroad. 
We just got served a full plate of real, Italian goodness at Milan Fashion Week. Shows came in like fine dining set menus—no breaks, well prepped, and just how we like them.
At the start of the week, a new Roberto Cavalli and Emilio Pucci got our appetites going with their new designer takeovers. This then gave enough prep time for the main course: Alessandro Michele's second womenswear collection. And just when you think you're filled to the brim, Dolce & Gabbana ended the week with a big cherry on top.
We hope you still have room for more as we bring you the past week's bestsellers.
The Pucci and Cavalli evolution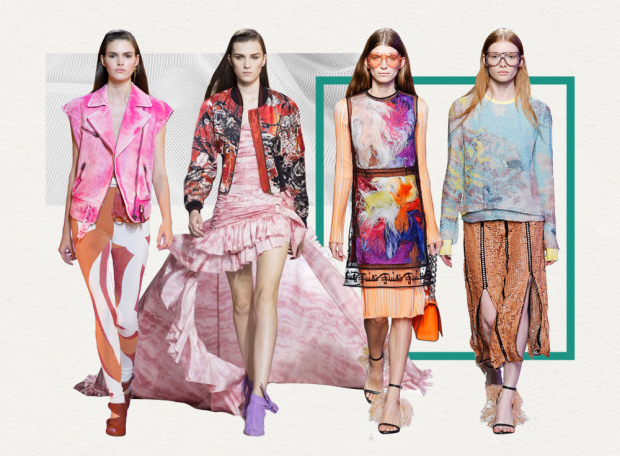 The thing with a new designer taking over a fashion house is balancing the new with the brand's DNA. For Peter Dundas at his new post at Roberto Cavalli, he remained loyal to the esteemed fashion house's penchant for prints: baroque, cloudy skies, and tie-dyes for this season. But making pink denim look as light as a feather? Peter is off to a good start.
On the other hand, his old fashion label, Emilio Pucci is now in the hands of MGSM's Massimo Giorgetti. He introduced a streetwear approach to the brand with an "urban mermaids" collection. As to where he is going exactly, we don't know yet. We give it a season or two more to figure it out.
The powerhouses that are Gucci and Dolce & Gabbana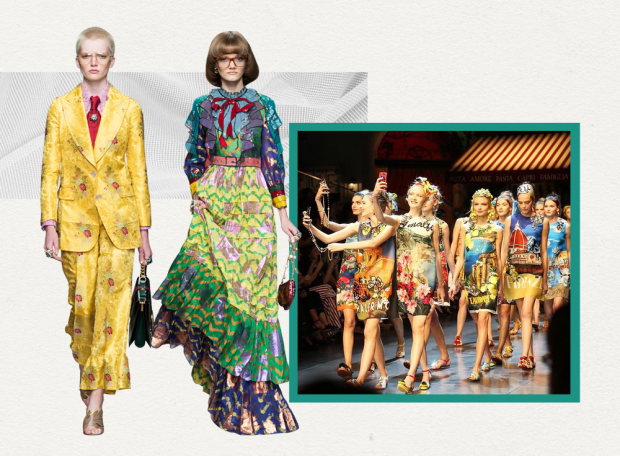 In true Dolce & Gabbana fashion, prints, colors, and embellishments took over their spring/summer show that celebrated Italy's best. And while models literally snapped their way through the runway, their dresses bore postcard-like prints of iconic Italian landmarks and cities that stole the show. "Italia is forever" and "Italia is love" were the blatant messages here.
On other the side of the spectrum is Alessandro Michele's second show for Gucci— which presented pieces quite similar from last season's but kicked it up a notch when sealing the brand's new look. And though their übercool nail rings seem new, they're being sued for copyright for them. But rings aside, this geeky and bohemian trip is fashion's newest fascination.
Fluffy feet, anyone?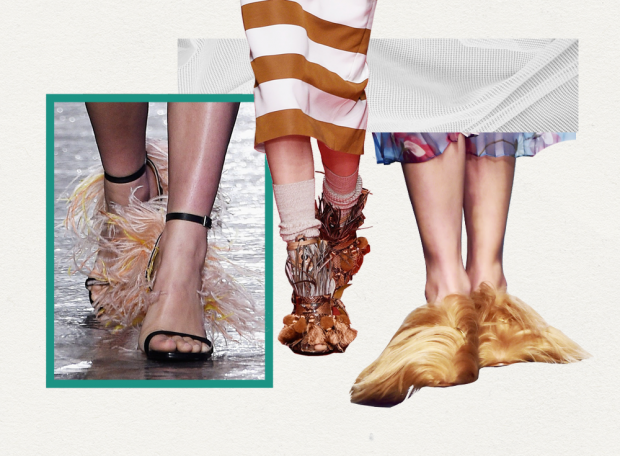 Whether or not this is some kind of a shoe fetish, seemingly ticklish feather details are in this season. Taking cue from Gucci's fall/winter 2016 Uncle It-inspired fur loafers and flats are Emilio Pucci's heels with ostrich feathers and No. 21's heavily tasseled and feathered booties. While these footwear spell impracticality, hey, shoes just want in on the fun, too.
Bank on paint bucket hues for spring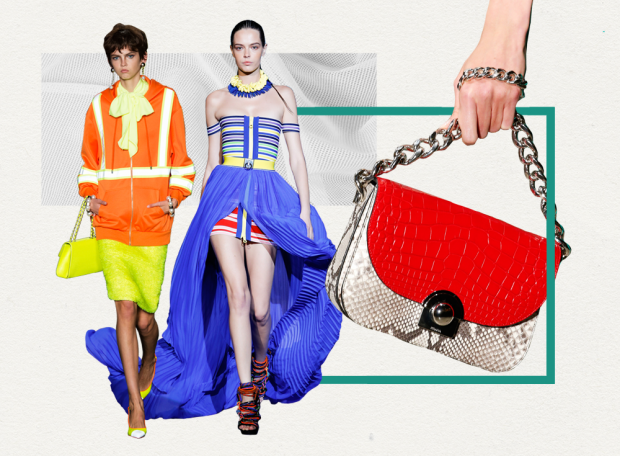 A tall order from Prada's spring/summer show is that electric, primary red accents on your clothes and accessories are a go. Same goes forMoschino's show but done in bright orange and screaming pink iterations from ball gowns to street enforcer-looking uniforms. Look into billowy blues at Dsquared2 and the stoplight green at Versace. These crazy names are in for Milan's new color wheel, at least.
Prada took a total 180 degree turn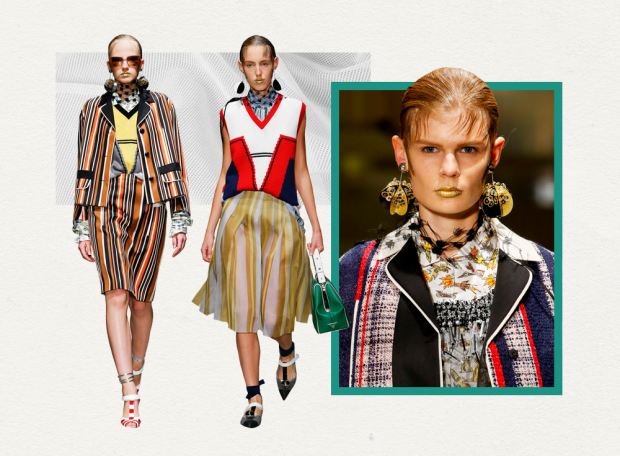 This is because creative director Miuccia Prada called in absent for this season due the passing of her aunt. Miu Miu and Prada design directorFabio Zambernardi was quick to take charge of the new collection with a totally different take from last season's. He maintained the brand's signature embellishments, Christmas balls-sized dangling earrings, and retro-eclecticism theme along with vertical striped skirt suits and fishnet-like neck harnesses. Pat McGrath's gold lips are the news in beauty, too. From sweet, delicate pastels to a grunged up, violent demeanor Prada proves to be the brand that constantly puts you on the edge.
Art by Dorothy Guya