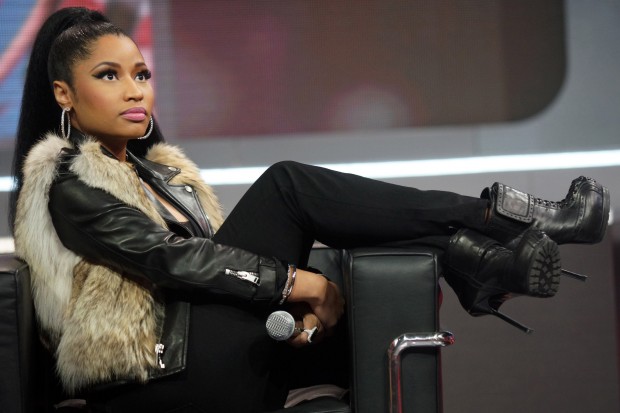 Dazed reports that Grammy award nominee and multi-platinum record artist Nicki Minaj shall cross over from the stage to the small screen as she stars in her own scripted comedy show.
Aside from being the lead, Nicki will also serve as the executive producer to the show, set to air on ABC Family later this year. "This is one of the more unique adventures I've ever embarked on," says Nicki to Deadline. "I couldn't be more proud and excited to team up with an amazing group of people to give the world something really special."
The sitcom will be a scripted account of Nicki's life before she broke out as the artist that she is today. "Nicki is an international superstar, yet not everyone knows how inspiring and hilarious her true story is, and we can't wait to share it with the world," also shares Karey Burke, ABC Family's executive vice president for Programming and Development.
At five years old, Nicki and her family moved from Trinidad & Tobago to New York to pursue better educational opportunities. When she turned 19, Nicki, or Onika Maraj in real life, started to get her acting career to fly as she starred in play entitled In Case You Forget.  When things didn't work out as planned she served as a waitress at Red Lobster.
After a string of odd jobs,  Nicki started ventruing into singing and rapping. She got her big break when she was discovered by Lil' Wayne in 2009. Nicki debuted her first record Pink Friday in 2010, the album that produced the worldwide hit "Super Bass" and would eventually catapult her to being one of the most influential rappers of all time.
Nicki had previously appeared on the small screen in two MTV documentaries entitled My Time Now and My Time Again, which presents a behind-the-scenes look at Nicki's life on and off-stage.