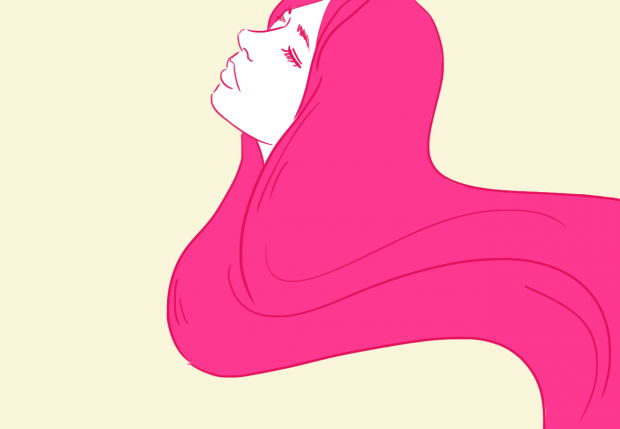 As with many things in the beauty industry, hair care facts get tangled with myth. The countless number of products that promise shine, strength, and color can also muddle up our idea on what we need to do and use for our crowning glory.  Add to that how our schedules and daily demands can forgo a healthy hair routine.
We got to catch-up with celebrity hairstylist and Asia's Next Top Model mentor Lourd Ramos about a few haircare issues.  He cut out some facts from the fiction, and tells us what it takes to get a great mane.
#1 Don't forget to shampoo daily
Lourd tells us that despite the rise of the dry shampoo and skipping showers, traditional shampooing is still most essential. "People think that they don't have to shampoo everyday," he says. "That's a myth because [everyday] our hair traps bacteria and free radicals that can only be cleansed by shampoo and water."
To this we asked if dry shampoo counts, and Lourd gives a very decisive no.  He explains, "Dry shampoo is considered a refresher. It does take out oil or some bacteria, but it doesn't give the same effect as shampoo in terms of cleansing, moisturizing, and hydration. In fact, he even says that it's more of a styling tool. "It instantly gives you volume and the 'from-the-sea effect' while giving a fresh feeling to your scalp. "
#2 Use conditioners right
It's almost second nature to most of us to reach for conditioner right after rinsing, and Lourd is all for it. He, does, however, say that the efficacy of the conditioner is dependent on how you apply it. "People keep massaging conditioner into their scalp. That's wrong. Unless it says that it is for the scalp, you just need to put conditioner on the tips of your hair. Otherwise, if your put conditioner on the scalp, it will just make it oily," shares Lourd.
#3 Nothing wrong with a little wetness
Though it's true that it is damaging to sleep with wet hair, you can snooze off while it's a little damp. " [This is] especially [true] with the different leave-in treatments we have nowadays that require you to leave your hair a little wet," says Lourd. But he does still warn against tying your hair in a bun right after you step out of the shower or leaving it wrapped up in a towel since this can cause hair breakage.
#4 Be sharp about it
Razor cuts are great way to tame thick, unruly hair. However, he reminds us that we must be keen on the number of times the hairstylist uses his or her razor. "I believe in razor cuts, as long as you use feathered razors and you make sure the razors are used for just eight haircuts. You can't keep it for 36 haircuts. You will just damage the hair if you use it for that long because the blade is already blunt."
#5 Learn when to schedule your next appointment
"To get rid of unruly ends, it's true that you should always have it trimmed every three months," says Lourd. "An inch off your hair [per trimester] will help it grow healthier but it's a myth when they say it will help it grow faster." He also advises that it's best to wait four months after your last haircut to get a new one. This gives the hairstylist a lot of options (and hair) for what he or she can do for your next hair style.
#6 No hairstyle guarantees a photo-finish look every time
Lourd is used to having clients come to him with a photo of a celebrity whose hairstyle they want. But before anything else, Lourd delivers truth. "I can give you the cut [you want,] but you need to have certain products like a styling mousse and a curling iron to achieve that look in the photo." However, he does end on a high note about getting the look you desire, no matter how wild it may seem. "As a stylist, I always say everything is achievable as long as you do it right."
Art by Dorothy Guya