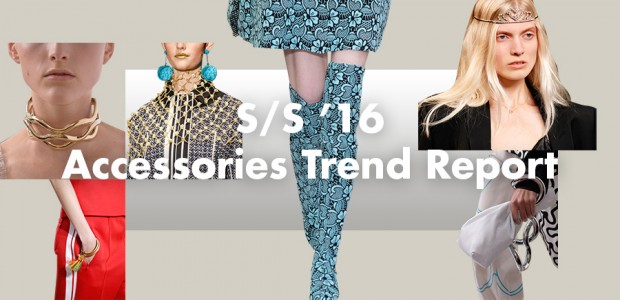 No one is playing it safe next season, accessories-wise.
If you're already used to last year's normcore trend where less is more, get ready for a big turnaround this coming spring/summer. Trends show that it's all about standout fashion and "look at me!" pieces. So put those minimalist fashion purchases in the back of your closet and welcome the rise of high-octane glamcore pieces. Boots are a little higher, and earrings are a little bigger. The new mood is maximalism at its finest. And from New York to Paris, everyone is in agreement.
Intergalactic-inspired bags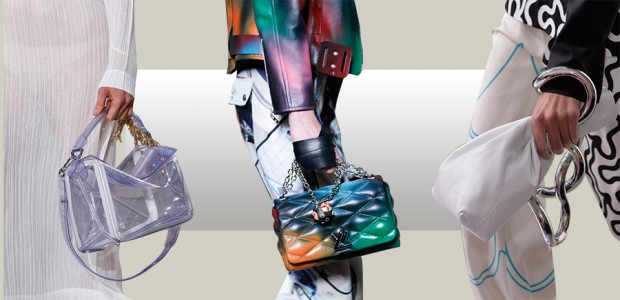 The coming season is our ticket to space-age fashion. We're gravitating towards iridescent handbags and ultra-metallic geometric bags. Loewe's mix of metallic fabric and mesh is the modern update to its Puzzle bag that looks as futuristic as it can get. Louis Vuitton's quilted iridescent piece, on the other hand, depicts a galaxy-inspired feel and look to it. If this is what the future of handbags look like, we're buying it now!
Collections to lookout for: J.W. Anderson, Loewe, and Louis Vuitton
Thigh-high leather boots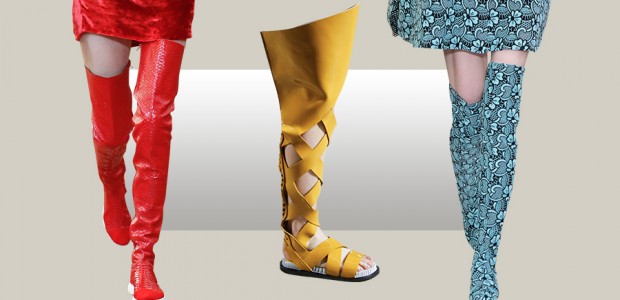 It's high time your boots get a much-needed upgrade. This involves a pair that reaches all the way to your thighs in a hot, killer leather iteration. If you haven't given these high boots any thought, spring/summer's tall order is to sport them in primary colors so they can make make a loud statement.
Collections to lookout for: Acne Studios, Emanuel Umgaro, and Kenzo
Oversized multi-rings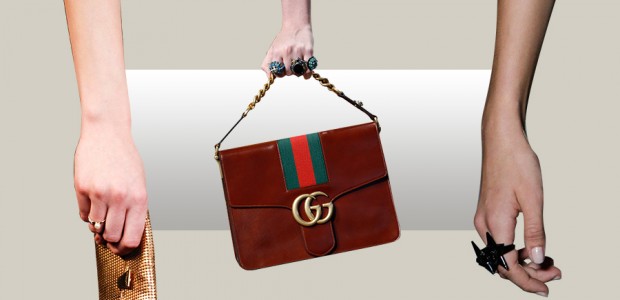 Why settle for just one ring? Gucci's take on this bling is to go big or go home. Wear three rings each—on both of your hands, by the way—with each piece as ornate as the next. We're talking enamel, glass pearls, velvet, and flower and lion-head decorated pieces that are larger than you can imagine. No more arm party—we feel like doing a finger party now.
Collections to lookout for: Gucci, Saint Laurent, and Versace
Ball-sized pairs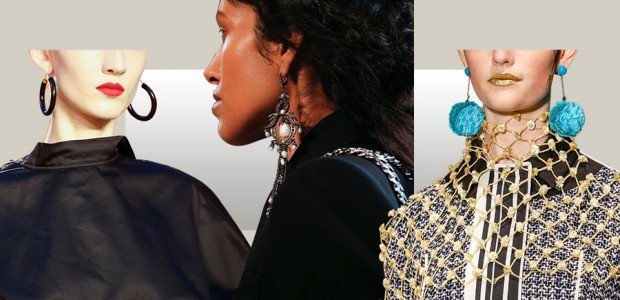 With slicked back hair, the spotlight goes to your ears and the giant disco ball-like pair of earrings hanging on them. Best in statement goes to Prada's orb earrings that come in all versions: beach ball-looking, dandelion-inspired, and heavily ornamented. The point being when it comes to making a statement on your ears, go for more than just a whisper. Go crazy!
Collections to lookout for: Céline, Alexander McQueen, and Prada
Multiple chokers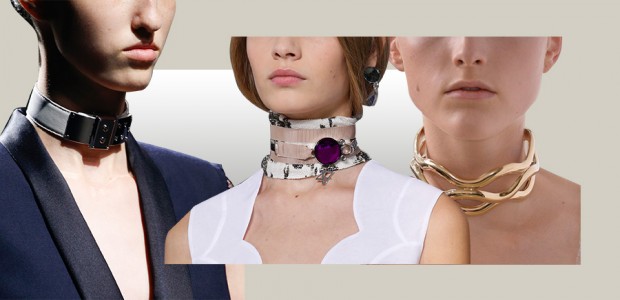 Yes, who knew chokers would reclaim their fame? Only Christian Dior could make these Victorian-inspired pieces (with a few hints from the '90s) seem cool again. The modern proposition is simple: Stack multiple chokers for added impact. If you're more of a metal accessories kind of girl, there's J.W. Anderson's gold neckpiece or Lanvin's belt-inspired collar. Wear one or more—the trick is in the mixing and matching.
Collections to lookout for: Lanvin, J.W. Anderson, and Christian Dior
Gold-coated bangles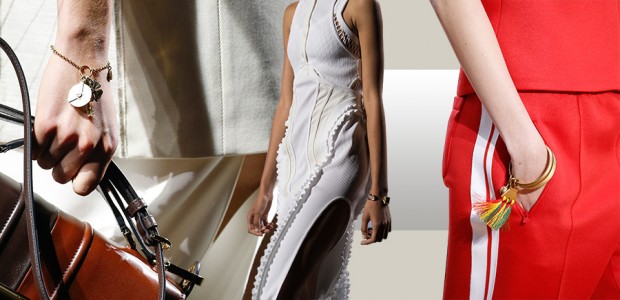 Even the most maximalist of trends can't resist a classic. An always on-point gold bangle may go through various iterations for the season, but it doesn't lose its charm. May it be with multi-colored fringe and tassels, ornamented with cute, little charms, or just in hard solid gold form, nothing stops anyone from stacking it up to the crooks of the arms.
Collections to lookout for: Alexander Wang, Lanvin, and Chloé
Tiaras and major headpieces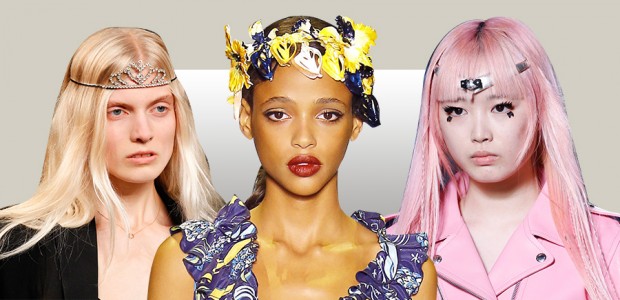 Practicality gets the cold shoulder for the season. The seemingly strong investment buy is actually a tiara and metal headpiece. Take it from Saint Laurent's princess crown, which they claim can "be worn with anything" and Louis Vuitton's Wonder Woman-inspired metal headpiece that casually takes over your forehead. While seemingly costume-y in nature, these pieces aren't for the faint of heart. But those who dare can claim sartorial power.
Collections to lookout for: Anna Sui, Saint Laurent, and Louis Vuitton
Art by Martin Diegor