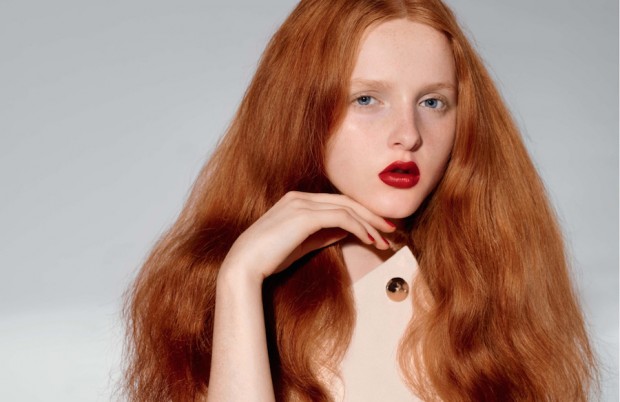 It appears that even the young, beautiful, rich, and famous aren't immune to the hurt caused by bullying. In this retelling, however, it's Kendall Jenner on the receiving end. Amid reports of girls stubbing their cigarettes in her drink and trash-talking her on Instagram, the blame hasn't fallen on a particular model's shoulders—until now.
But is it a case of mistaken identity?
Model Madison Stubbington, 18, has a feeling that Kendall thinks she's behind a really nasty comment made about her backstage during New York Fashion Week. She recounts the instance where Kendall reacted to the insult: "Kendall has turned around to see who has said it, she's made eye contact with me, thinking I am the one who has said this horrible thing to her."
Madison, who has been singled out by i-D for her stunning features and "positively professional attitude," protests, saying nothing could be further from the truth. She praises Kendall's "refreshing" work ethic, "considering she could take advantage of who she is."
And while she doesn't mention what the rude comment entailed exactly, we can certainly hazard a guess.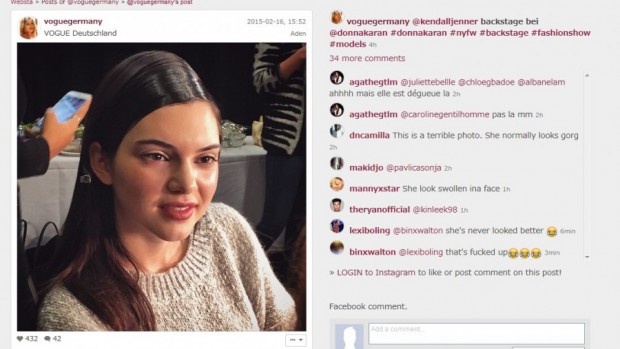 For all her humility and professionalism, it's unavoidable for some models to be resentful of Kendall's privilege and the spotlight she was born into. (Note: Unavoidable, but not acceptable.)
In an open letter fellow model Arisce Wanzer addressed to Kendall, she goes for the jugular, asking, "What is she doing here? Did she take the subway? Was she at the casting? What agency is she with? I didn't see her last season… Does she need MORE fame? MORE money? A green card perhaps? Doesn't she get enough cash from that show that all of ignorant America glamorizes?"
As if that weren't enough, she ends her tirade by actively encouraging other models to stub their ciggies in her drink to make themselves feel better.
Kendall, seemingly aware that calling out bad behavior in the press will ostracize her further, has taken the high road by denying everything in an interview with Dazed.
"Everyone's been really cool to me," she insists. "I've never had one girl be mean…so far."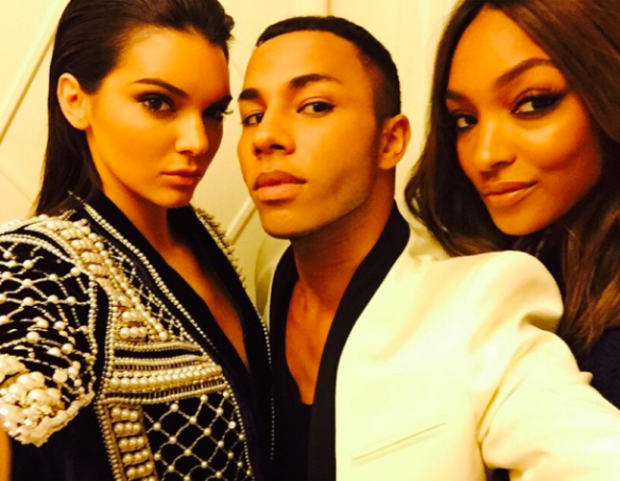 Out of all the women in the Kardashian/Jenner klan, it could be argued that Kendall is the one who spends the most time out of their spray tan-and-false-eyelash-filled bubble. By joining the modeling industry—and by extension, the fashion industry—she's willingly subjected herself to situations where she isn't in control. And if there's one Kris Jenner has taught all her chickadees—apart from having a stellar work ethic—it's how to develop your personal brand, manipulate your public image, and take a proactive role in your career.
When it comes to working in fashion, however, this approach could work against you because models are supposed to be blank mannequins that other people can project their vision on. In her cover interview for LOVE magazine, Kendall intimates, "People didn't take me seriously as a model…I went on castings and some people weren't feeling me because of my name. But it was great when people didn't recognize me. I was like, 'Thank you. Please don't recognize me.'" She even recounts an instance where she asked big sis Kim to skip watching a show she had booked.
If things get really ugly, though, at least Kendall can rely on her sisters to back her up!
[
The Daily Mail
]
Photos courtesy of Cosmopolitan, Tumblr, Twist Magazine