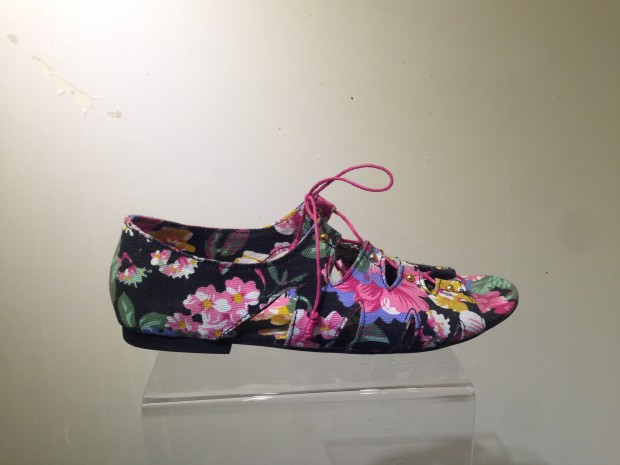 More and more local brands are getting international recognition as of late. Yesterday, we picked up on how Aranáz will be stocked at Harvey Nichols in Dubai, and now, shoe designer Maco Custodio tells us how his creations will be up for grabs at the TriBecan boutique Playing Mantis.
Maco, a graduate of the Philippine Footwear Academy in Marikina, talks about how it all started at Manila FAME last March. Imelda McCain, owner of Playing Mantis, was at the event and quickly inquired about the shoes. "She mentioned before when she was wearing my shoes [that] she got lots of compliments," he recounts.
Imelda then quickly picked up a few choice pieces for her store. "So we started at half [a] dozen and then another half, and so on," says Maco. A third order was eventually placed and shipped three weeks ago. According to Maco, a few pieces from his latest collection Sweet Escape will be available at Playing Mantis starting in November. The store will also carry a selection from Maco's children's line, MACOlit.
"I'm thrilled, actually," says Maco over getting picked up in New York. "I had an order from Japan before but it was a wash–out, meaning they will rebrand it. And you don't know where they [might sell] them," he continues. Playing Mantis, unlike Maco's past experience, is more than happy to represent the local designer and his wares at their shop.
Maco's designs often feature fun patterns done in handwoven indigenous fabrics and calfskin leather. He also upcycles used jeepney and car tires for the soles of his mules and sandals. Currently, he is working on his next collection for the October edition of Manila FAME next year and is short-listed to be exhibited at the International Fashion Showcase in London.


Photo courtesy of Maco Custodio