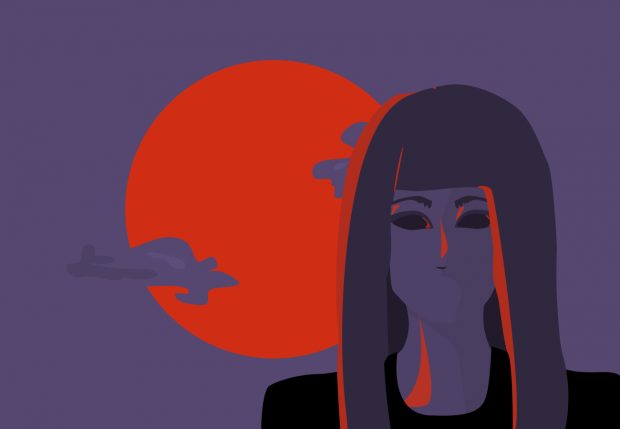 This October, we don't mean to scare. Our #PreenSupernaturalSeries will be crossing over to topics of the supernatural, the occult, horror, and fear. It's okay, we're with you on this.
Last time, Romblon gave me something to be scared of. Yet the place also taught me how to conquer my fears.Yes,I'm no longer duwag! And the solution was so easy, I don't know why I didn't think of it sooner.
While on my friend's beach property in Romblon, I managed to overhear a rather strange conversation between my friend's helper and her son. The boy had come running to his mom, saying that he had received a mass text message.
Aswangs were on their way to Romblon.
His mom had apparently received the same message.
A family of aswangs had been captured in a nearby island, but they escaped the police and were currently swimming towards Romblon island.
They were due to arrive by nightfall.
The mother and son briefly discussed whether they should leave my friend's place early. They also sent the text message to their friends and other employees, so that everyone could take extra precautions against the arriving threat.
They did leave early that evening, but we, the visitors from Manila, continued to stay up late. Obviously, nothing happened, else I wouldn't be writing about it right now.
Thriller night
I wasn't scared when I heard the story. In fact, I was excited. It meant that having access to technology doesn't mean a break from old beliefs. In fact, it may even serve as a different vessel of passing on myths and legends.
Even something as ubiquitous as a cell phone can be used to pass on local lore, and in real time, too. Of course, there was also that chance that, if the news really was true, then we might be lucky enough to meet real-life aswangs, or at the very least, people who identified as such.
Alas, no dice. We stayed up late that night and didn't take any precautions to secure our sleeping quarters when we turned in. As far as I know, no one was attacked, and no one has reported any changes that might lead us to think that they were transforming into something supernatural.
I began to wonder why the thought of meeting an aswang didn't scare me, but the thought of encountering other beings did. It didn't make sense. After all, I was more likely to be harmed by an aswang than, say, by a spirit. I would dwell on this question for years. And then it hit me.
True phobias
I realized that I wasn't scared of whatever it was that lurked in the dark, I was scared of getting scared. I was afraid of gulat.
Gulat only lasts a few seconds, but it was enough to be the root cause of my fear of the supernatural. (Which may or may not exist, by the way.) And even though I'm scared of it, until science gives us proof, I know I may just be actually afraid of my own imagination. I began to get less scared.
I'm still scared of being scared—these things don't go away overnight. But now that I've named my fear, I'm more comfortable being by myself in dark and scary places.
This personal theory has worked so far, enabling me to sleep alone in unfamiliar places. But the real test is happening this weekend, when I'll be sleeping alone in a room in my friend's house in Baguio.I'll be in the City of Pines reading horror stories at Mountain Cloud Bookstore from 11 p.m. to midnight on Oct. 31. Hopefully, I'll get to hear scary stories from the audience, too. Who knows? Maybe one of the building's invisible residents might say hello. If you happen to be in Baguio and are looking for a fun scare, please drop by.
I know that there isn't one universal cure for, well, anything, but this realization helped me a lot. I hope that if you are a fellow scaredy cat like me, it helps you, too.
Yvette Tan is a multi-awarded author of horror fiction and a lifestyle writer for major local titles.


Art by Dorothy Guya