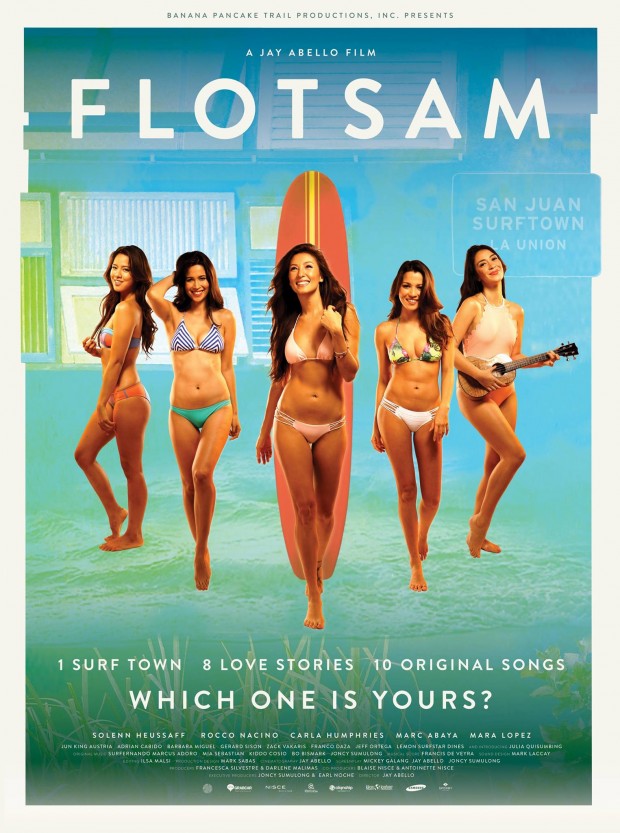 Life has a rhythm.
Or at least, it should. There is the primitive, biological function of the heartbeat and of breath, serving as often unnoticed physical metronomes.
Flotsam, the indie rom-com based on romantic stories cultivated around the surfer and artist-populated Flotsam and Jetsam Hostel in La Union (LU) was released yesterday across the metro, starring Solenn Heussaff, Carla Humphries, Rocco Nacino, Marc Abaya, and Mara Lopez. The movie, which had a limited three-day run, was written and directed by Ilonggo filmmaker Jay Abella.
As it screens in cinemas nationwide, open secrets of regulars will become landmarks, pilgrimage sights as more and more tourists flock in. What Sagada is to That Thing Called Tadhana, so too will these locales be to Flotsam.
En route to escape
Timed right, the bus trip from Cubao to LU lasts no more than four hours. If the Philippines was a body, La Union would fittingly be right at the Third Eye Chakra, the home of reflection and insight. Preen has well documented my tendency to choose flight over fight, and when my grandfather passed away, I once again chose flight. Leaving just before midnight, I found myself dropped off, still in the dark at a 7-Eleven.
With the amount of attention it has received, it feels needless to introduce La Union. The controversial Grid cover featuring Wang-Od, the famed Kalinga tattoo artist, wraps an article on the surfing pilgrimage. Though it's sleepy, it's an incredibly well-documented destination.
La Union is an unintimidating surf beach, where the waves are smooth. The entire town of San Juan is encompassed in walking distance, and has the general patchwork aesthetic of uncharted authenticity.
The feeling is one of vision, but not cultivation. LU does not exist for Instagram photos, and for that very reason, it makes for amazing Instagram photos.
The metronome of the strip of surf LU calls home ticks so smoothly, so passively, it may seem like no change ever occurs at all. I managed to spend fours days at Flotsam and Jetsam Hostel camped in a hammock. Other than the change in surf conditions, not a single one of these days was distinguishable from the next.
One day, a cookie from El Union Coffee would be replaced by the killer buko halo-halo served up the street at Halo-Halo de Iloko. Inverse of Manila, guests of the hostel seemed to always have extra booze and weed, but never any kwento.
The gentrification of La Union
The film belies a greater shift that has already been ongoing. The lazy days of LU mask the undercurrent of activity. The hints of change are there. That delicious cookie I obtained from El Union was served up in a temporary shack at Flotsam, but a grand new establishment was being finished a couple hundred meters away.
Flotsam itself was in the midst of expansion. A nightclub, detested by locals is popping up. The first day I arrived, I volunteered to help sweep the beach of debris. Flip-flops, bottles, and other paraphernalia of late nights spent tide-side confirmed the pretense of many more before myself. There is no suggestion the land is untouched. These are exciting times for La Union, but they are the ones anyone visiting should be wary of. Expansion itself is not something to be afraid of, but commercialization is.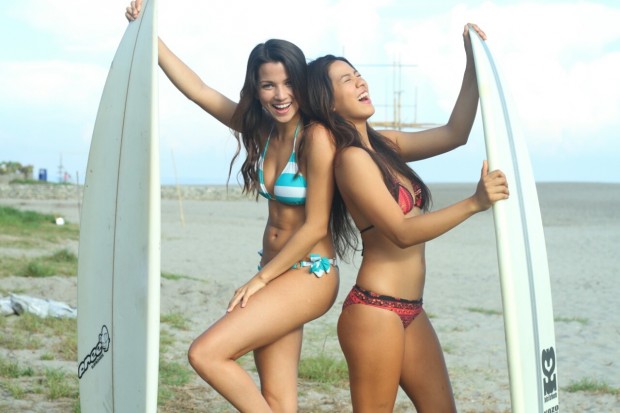 Boracay has its place. Europe claims Ibiza. Aussies have Kuta beach. The US is exploring options now that Cancun in no longer en vogue. These party beaches serve up a familiar bustle, just coated with a layer of touristy tchotchkes. Blaring horns are replaced with blasting EDM. Screams in the club serve as a reminder that your untrendy neighborhood with a gorgeous apartment is in serious need of some Ayala-driven gentrification. These are the same faces, the situations simply transposed from the bay to the beach.
For now, La Union remains inoculated from the commercialism that has transformed these locales. A storm may be on the horizon, but still the surf breaks on a quiet beachfront.
Flotsam is screening in select cinemas nationwide until tomorrow. For a complete list of locations, visit the Flotsam and Jetsam Facebook page.