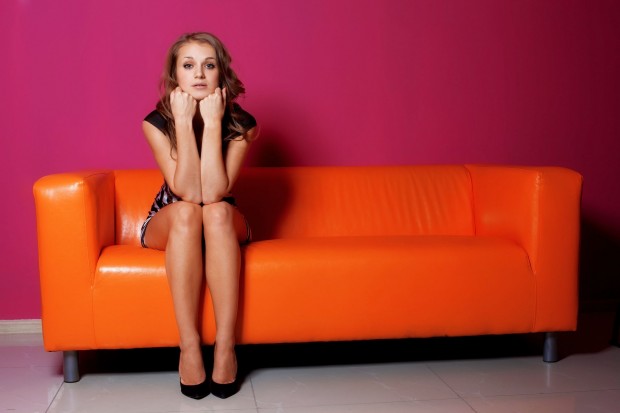 Nothing kills a soul quite like bad days—and Jamaican singer OMI's overplayed hit single "Cheerleader." Glad you found your cheerleader, bro, but can we talk about who else need one, too? On days when nobody gives a damn, we've never needed ourselves more than we do right now.
So how do we become our own pick-me-up? Count blessings, and spot the silver linings in the fucked-up mess that is our lives. When you find yourself stuck in a rut, here's how to appreciate the little things on your own. As Queen Bey once sang, "Me, myself, and I/ That's all I got in the end." (Oh, when was she ever wrong?)
#1 When your partner breaks up with you
You've just been given a ticket to Singletown. What do you do? Take it. At least you got yours for free. Don't think about getting lost because your version of Google Earth is that little app called Bumble. Stop sulking over a past flame, that means somebody else might want you more enough to really keep you. Though that can mean that somebody's just you.
Whitney Houston asked the #real question: "Where do broken hearts go?" Here's a ready answer: Back to where you spend time with yourself.
#2 When you have a shitty job
You've cursed the hashtag #ilovemyjob for weeks now. Are you done? Despite the nine-hour crappy shift, remember what your hard work brings. Or better yet, drop your bag.
Did you hear the way your Jo Malone perfume cracked? Or the way your YSL lipstick landed with a thud? Is your rose gold iPhone 6S okay? Well, look at the bright side: The job that's not making you feel fulfilled now is feeding you the luxury items you once couldn't have. Don't worry, you'll have the best of both worlds someday—plus, a trustier leather bag to protect all your goodies. (Damn you, consumerism!)
#3 When you're alone at home while everybody's partying
Adulthood killed your nightlife. Now that you're completely out of the club scene—you don't even get why that dress code issue mattered more than it should—your weekends are spent in solitary soberness others would call boring. Well, screw them!
Do they know the magic of hour-long bubble baths? Or being your own barefoot contessa? The amazing feeling of hogging all that pizza? (You order the seafood kind because, oh yes, guilt-free!) Imagine all the sweat, pungent body odor, and drunken convos you've avoided. One's company, and others are simply a noisy crowd. Enjoy your rare "me" time.
#4 When you're the third wheel
You appreciate your friend's kindness to take you out to dinner, but not the way you're left out from the little world she made with her partner. In times like these, focus on what you're doing. Do something else apart from stare.
Revel in the sights around you, savor your food, remain fixated on that smartphone screen waiting for your concerned mom to text—make sure you end up appreciating the immediate world because, well, if you can't be in that world, you might as well enjoy this one. You know better than to make someone else feel unwanted just like how you are now.
#5 When everyone's got a nicer feed than you do
After 100 shots of your cold quinoa breakfast, you realize: Your life's just not Instagram-worthy, not even VSCO can save that shit. But girl, have you heard of Essena O'Neill? How about Socality Barbie? If there's one thing they taught about virtual realities, it's that none of it is real.
Sure, everybody else has got big windows for natural sunlight, white walls, nature trips, and loads of free swag, but many things aren't captured like someone standing dangerously on a chair to get that perfect top-shot. Your meal might not look as appetizing but hey, it tastes good and you feel good—not even social media can capture that much.
#6 When you're too broke for a fancy restaurant dinner
Where did all your pay go? Whatever the answer is, you're stuck with making food by yourself. They're not fancy, but think about this unfortunate turn of events as a lesson you need. You can't be high-maintenance all the time.
When an emergency comes, you've got to tell your taste buds that there ain't no Jiro levels of sushi going in that mouth. Even DIY sangria has become hard to come by. There are loads of interesting options out there, just check out the grocery. Veggies are cheap, so make salad. You don't have to go all Juju on it. Toss your greens, eat healthy, and impress others with your "domestic skills." They don't have to know you didn't break a sweat.