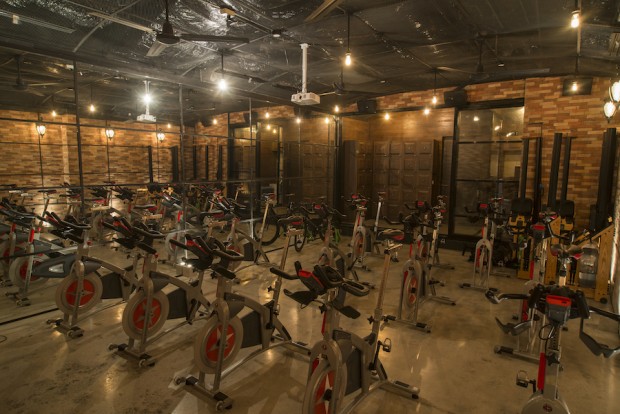 Stories of amateur cyclists injuring themselves during an indoor spin class are as common as people scrambling for WiFi access to book their next session online. And while you may have heard of your fair share of people fainting mid-class and falling off their bikes, or worse, developing rhabdomyolysis, other injuries are a lot more insidious.
Carla Paredes, a cycling instructor at the newly opened Saddle Row, gives us a few pointers to keep in mind for the next time we put the pedal to the metal:
#1 Don't be afraid to ask about the beginner's classes
Why: "It's hard to get on the bike and come from zero [physical activity], especially since you can't control how the intense environment is going to make your body react. You might overdo it or get dizzy," Carla says.
How to fix it: Saddle Row also offers special beginner classes, which are spent mostly sitting on the saddle (most cycling classes require students to be stand up while on the bike) and doing plenty of arm movements.
If you're ready to move to the next level, try the Underground classes, which are a "dance type of cycling workout." Exchange classes are for cyclists and triathletes, and focus on maintaining a particular amount of revolutions per minute (RPM). A combination of both can be had during Resistance classes, which incorporate cycling drills, dance coordination movements, plus resistance bands for upper body strengthening and core workouts.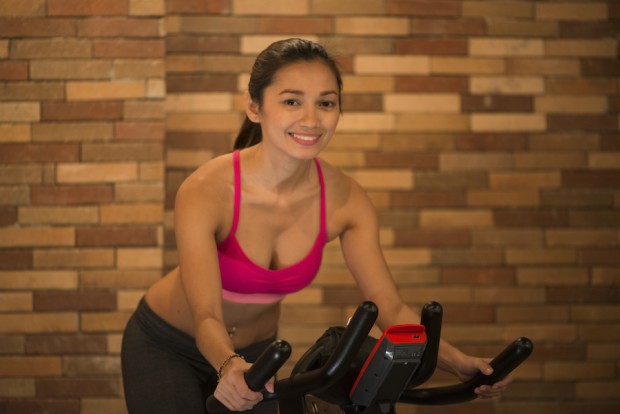 #2 Adjust your bike settings to suit your height and build
Why: If your saddle is too low, you could put too much pressure on your knee joints. Keep your handlebars too close or too far from your handle, and you may wind up with neck pains and back overuse injuries.
How to fix it: Typically, your saddle should be adjusted to the height of your hips. Your handlebars can be set at the same height or higher, depending on your preference, but never lower. The distance between your saddle and your handlebars is usually the length of your forearms.
You'll know your settings are right if your legs form a right angle (90 degrees) while bent, and if your spine remains neutral (not hunched or arched) when you reach for your handlebars. Come to class five to 15 minutes early to have an instructor assist in adjusting your bike settings.
#3 Pay attention to the orientation of your knees and feet
Why: "Some people tend to point their toes down while they're pedaling. That brings uneven impact on the leg, and then you can get knee injuries. Also, if you're pedaling with your knees [sticking] out or in, it brings uneven stress on the joints," Carla observes.
How to fix it: Make sure that both your toes and your knees are facing the front of the class in order to protect your joints and distribute impact evenly.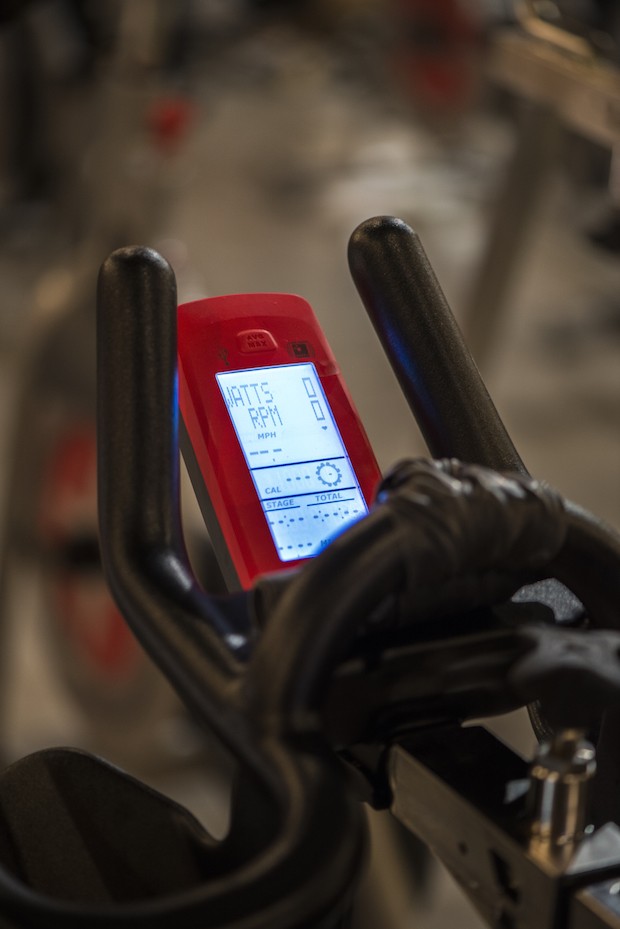 #4 Maintain a challenging gear or resistance level
Why: "In other studios, you just get [on and off] the saddle without really paying attention to the resistance. It's very dangerous because once the leg gets out of alignment, and your legs are moving super fast, they can do major damage to the joint," Carla warns.
How to fix it: Saddle Row uses the Schwinn IC2 Indoor Cycling Bike, which features a monitor that indicates how many RPMs you're clocking in and if you've adjusted your resistance to the gear level prescribed by the instructor. "If you don't go as fast, but you have the right amount of resistance, then you're good," Carla says.
#5 Take a day or two properly stretch and rest
Why: Cycling "six days a week would be the maximum. You always need to have a day of rest [because that's when] body develops. Because when you're working out, you're actually tearing down your muscle [fibers], right? So when you rest, that's when they connect again and get stronger," Carla says.
"And then there are parts of the body that can shorten if you cycle a lot and you don't stretch them out, like your hip flexors, since you're hunched over a lot, and your chest, she cautions.
How to fix it: Have at least one day of rest per week. Even active rest, like shopping and yoga, is fine. "[Yoga] complements cycling and rowing very much because you really tense up a lot of the parts of the body, so you need a good stretch after," says Carla, who is also a yoga teacher. However, she cautions against certain forms of yoga "that are more aggressive and have longer holds." Instead, opt for restorative yoga, which lengthens the body and opens up the chest and hip flexors.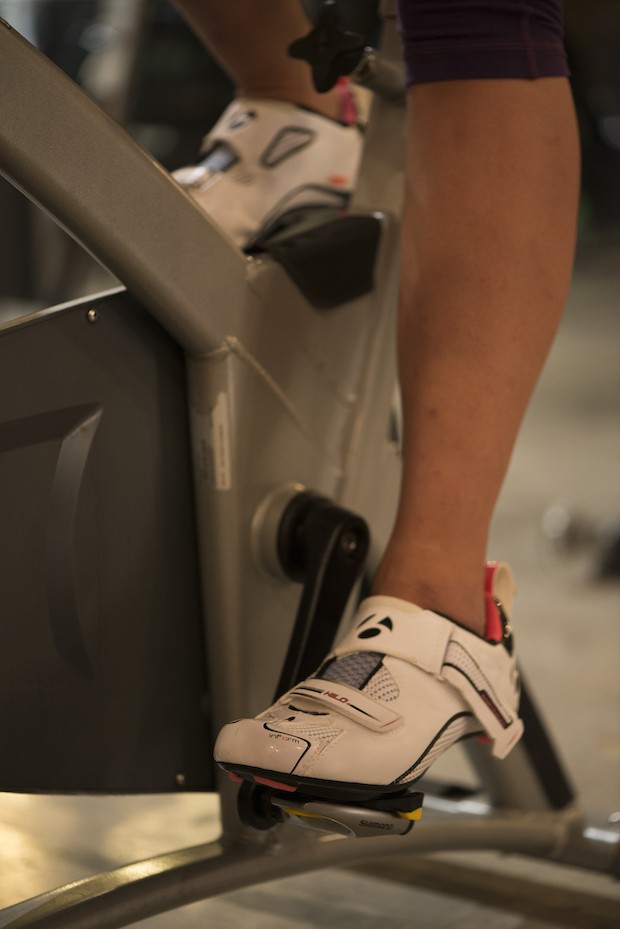 Carla also advises for people with lower back pains and slipped discs to get clearance from their doctors. Pregnant women can also participate in cycling classes, as long as they stay on the saddle and maintain a comfortable pace.
Other than that, come to class with a bottle of water (or cash, since bottled water is for sale), a towel, a pair of thick socks, and if you need it, a cushioned seat cover for the saddle. Bontrager cycling shoes with Shimano cleats are provided.
The studio is currently on soft opening, so locker and shower rooms are currently under construction—leave the dopp kits for now and just bring a change of clothes. By the third week of November, they will introduce their rowing classes, which will incorporate Tabata-style and high-intensity interval training (HIIT) workouts.
Saddle Row. 2/F, Serendra, Bonifacio High Street, Bonifacio Global City. To see their rates and class schedule, visit their Facebook page.
Photos by Hans Fausto