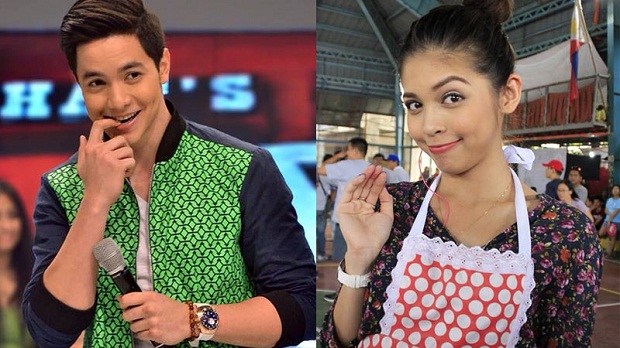 What happens when you break Twitter records, draw the attention of international media, land a multi-million peso commercial deal, cause an iconic lipstick tube to be sold out, and basically conquer everyone's lives—willingly or not? You get a 20-million peso concert offer, duh!
Yes, if you haven't had enough of your #AlDub fill just yet, there are currently negotiations underway for a concert featuring Alden Richards and Maine Mendoza to happen next year. It is quite fitting since part of the fame of this hottest celebrity love team is lip-syncing to the app Dubsmash and their penchant for quoting straight out of love songs. The project is the brainchild of concert producer Joed Serrano, who recently brought musical act Pentatonix to Manila and Cebu.
His initial plan was to have Alden, who has melted hearts through renditions of Eric Santos hit singles, take over the Smart Araneta Coliseum. But only a fool would just stop at getting one half of the popular duo, so he eventually extended the invite to Maine, offering each celebrity 10 million pesos.
The concert, which is said to be set for Feb. 13 and 14, is still awaiting the final go signal from the two, but surely, the preparations will be be busy and rigid if all goes well. Neither Alden and Maine have taken on the task of performing in a full concert. However, the fact that they met up in front of a live audience of 55,000 in the Philippine Arena may just help the two get rid of the jitters.
[
Bandera
]
Photo courtesy ofIuquirer Entertainment