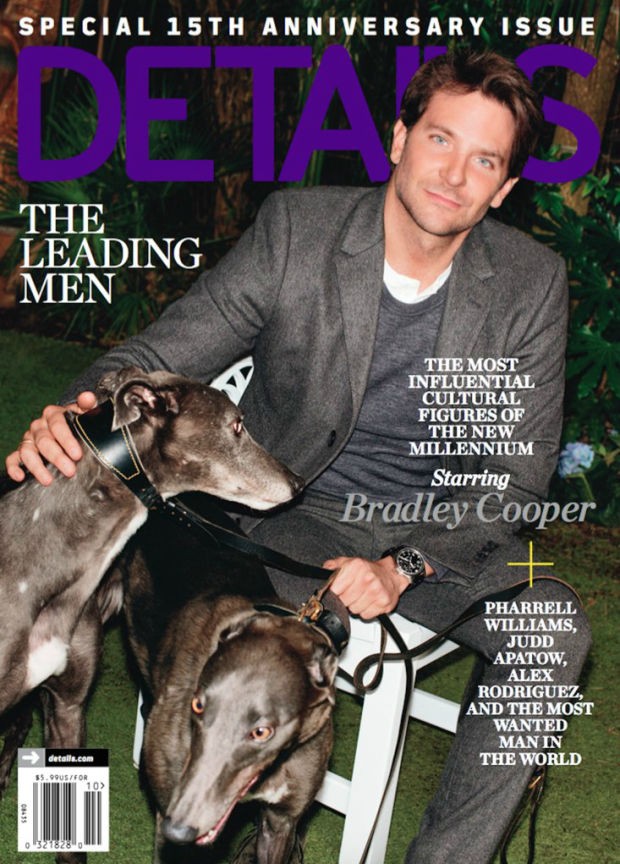 As the months roll in, more and more print publications become casualties to a seemingly slow deaths, the most recent being Condé Nast's men's fashion title Details. Their December/January issue will actually be the publication's last. This move, apart from being prompted by the lack of advertising revenue in traditional print media, will help make GQ, another fashion magazine under the same group, even bigger.
"It's been tough [in] the last few months," says Bob Sauerberg, president of Condé Nast. "Consumers love the magazine. It's not fair or right." He also pointed out that despite Details' recent growth in circulation in both print and digital, this wasn't enough to keep the title afloat. Print advertising, after all, is what brings in the big bucks for a magazine; this became the very downfall of the title's death, which was founded way back in 1982.
Details' demise will give rise to an even stronger GQ, though. Its GQ Style publication will increase its biannual publication to produce more issues and to make room for the current advertisers of Details. Details.com will continue to operate but only to be incorporated into GQStyle.com soon enough.
The news, of course, comes as an added shock to yesterday's announcement that another men's interest title FHM US is also drawing the curtains for the same reasons.
Have men stopped flipping through pages in favor of other forms of media? If there is a pattern brewing for men's interest titles, it is definitely not shaping up all too well for the publishing industry as a whole.
[
Wall Street Journal
]
Photo courtesy of Details
'